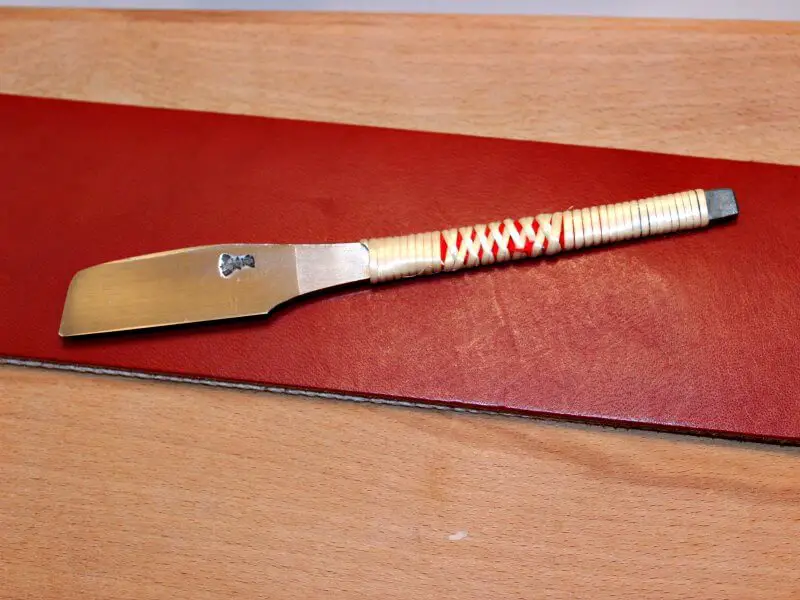 I have previously discussed (PART 1, PART 2) getting and starting to use a Japanese-style straight razor ("Kamisori").  Here's the latest on my adventure.

Falling Off Mount Fiji?
Using this razor has been more of a challenge than I anticipated.  I have been lucky with stropping: I haven't cut the strop and the blade edge remains good, despite its asymmetrical shape.  I've been stropping about five-to-one with the label side (Omote) and the back side (Ura).  I have both a paddle strop (from Straight Razor Designs) and a hanging strop (from Bison) but I have found the hanging strop works better for this.
But my shave technique has not lived up to my own expectations.  As I mentioned in my previous update, shaving the dominant (right) side of my face hasn't been much trouble.  But I just cannot get the same quality of shave on the other side!  How frustrating! I have tried shaving with the Ura side of the blade as some have suggested along with various ways of holding the razor "correctly" but the best I have been able to manage is a "darn fine shave" (DFS) quality, one time.  But most of the time no matter what I do I end up with either a good nick or razor burn (or both) on the left side of my face.  I may be improving but it is modest and slow.  Admittedly I am not shaving with the razor full-time which probably does not help get the technique nailed down.
Meanwhile I read where some Japanese shavers have taken to Western-style straight razors because it is easier for them too!
I must admit: I still prefer shaving with a DE.  But of the straight razors I do have my favorite is my Hart Steel 6/8.  The Hart is a nice, hefty razor that just plows through my stubble.  I do get the occasional nick from it but–surprisingly to me–I get little or no burn or irritation from it.  I need to write more about it.  🙂