[Updated July, 2020] In 2014 I wrote about my favorite shaving products.  As with most things, conditions and preferences change so I thought it might be interesting to show how my favorites have evolved (or not!) since then.
My Changing "Mileage?"
Five years ago I said, "I'm turning that old shave geek expression 'Your Mileage May Vary' (YMMV) back on itself.  These are products I like because of my personal circumstances.  The two most important ones are that I prefer products that are strongly scented and lingering (I have been cursed by a relatively poor sense of smell), and that I have very "hard" water.  I also tend to use products more roughly than usual, so a good build quality is a consideration too. I gravitate toward "milder" razors because of all the other products I try (if a product does not protect well I get razor burn on my neck fairly easily.  I also seem to have a predisposition to ingrowns on my neck as well.  A complication is that those shaving "boo boo's" take a long time to heal.  I just found out why, too: I was recently diagnosed with 'late-onset'type 2 diabetes)…."
Those general preferences and circumstances still hold, though–happily–I have the diabetes under control now (through diet and exercise).
But other things have changed.  My skin for one: I've just hit 60 years old and, while I think my complexion is in pretty good shape (thanks to old-school wet shaving), age marches on regardless.
And, of course, products change as well.  New ones enter the market, others leave, and some change formulations.  There are many more options now compared to five years ago.
Also bear in mind I do a lot more testing of new products than I used to.  So sometimes I have to shave with a specific kit in mind.  But for the times I shave for the pure enjoyment of the process here's what I'm rockin' now (note that OneBlade, West Coast Shaving, and Amazon links are affiliate).
[Note: Amazon and West Coast Shaving links are affiliate.]
Pre-Shave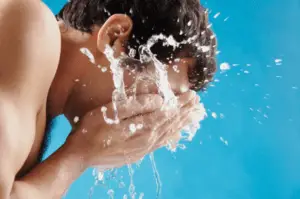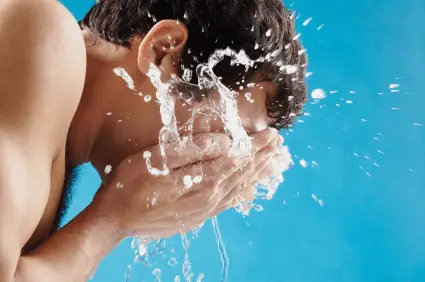 I previously said, "If I shower immediately before shaving I don't need to use a pre-shave product.  Running copious amounts of hot water over my face, along with a moderate scrubbing with a soaked wash cloth (no soap), works well for me.  For the times when I don't shave immediately after showering, I clean and hydrate my face before shaving."
My favorite pre-shave cleansers were Musgo Real Glycerin Lime Soap ("MR GLO") and Lucky Tiger Face Wash.  Both are still around, though MR GLO has since been re-branded as ACH Brito Glyce Lime Pre-Shaving Soap.  I called the Lucky Tiger wash "my gold standard," and it's still very good but there are other products that are almost as good and more widely available to boot.  These days I'll reach for whatever happens to be convenient in the shave den.
One very recent change in my pre-shave routine is the use of pre-shave oil.  I have been biased against pre-shave oils for years (some have even said I'm a snob about it), complaining that it's easy for a shaver to use it as a crutch instead of a decent prep.  But I was recently approached by Bearded Lady Shave about them sponsoring one of my shave videos and they sent me some samples of their products, including a shave oil.
Coincidentally I was also trying a (different brand) shave cream that was decent but a little lacking in lubrication compared to the top-shelf stuff.  So I tried the Bearded Lady pre-shave oil with it…and got a much better shave.
So I'm beginning to grudgingly admit that there might be a place for pre-shave oils to improve lubrication (and Trumper's Skin Food, or even a few drops of pure glycerin, as a pre-shave for a lather that might need some help with cushion/protection).  But it's still no substitute for good preparation.
Shave Creams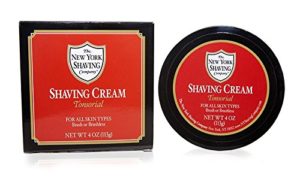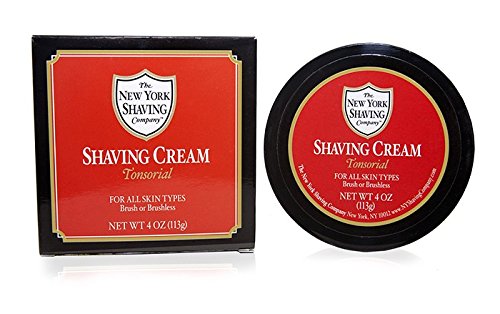 When I wrote the original article I had 35 shaving creams in the shave den.  The ones I liked best included Truefitt and Hill Trafalgar
, the original Speick shave cream
(not the new line), Castle Forbes Limes
, William Neumann Old Fashioned Soda, and Trumper Violet.  For "brushless" products I preferred Cremo Cream
and Lucky Tiger.
The variety of shaving creams in my den has dropped significantly since then: I probably have one-forth of what I used to have.  Not because I don't like them–I actually prefer shave creams to shave soaps–but because of the explosion of artisan-made shave soaps (more on that in a minute).
Wm. Neumann discontinued their shave cream line.  I mourn its passing: Old Fashioned Soda is perhaps my all-time favorite shave product (of any type) and when I finish up the jar I will have to give it some sort of suitable send-off: a "Viking funeral" of sorts.
Anyway, Castle Forbes Limes continues to get regular use in my rotation.  T&H Trafalgar, Speick, and Trumper Violet still give me nice shaves but I don't use them as often as I used to.
Nowadays the lathering creams that see the most action in my den, other than Castle Forbes, is Nancy Boy "Replenishing" (even though it's technically a brushless cream it's very brush-friendly and I think works better with one), St. James of London Black Pepper & Lime, and New York Shaving Co. Tonsorial.
Brushless products I use most are Cremo shave cream (particularly the "Cooling" version), and Pacific Shaving Caffeinated shave cream–both widely available at groceries, drugstores, and "megamarts."
Shave Soaps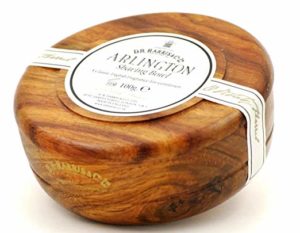 Artisan-made shaving soaps have exploded in the five years since I first wrote about my favorites.  Then I had 28 pucks.  Now I have nearly twice that many.  My favorites then included DR Harris Arlington
, RazoRock Don Marco, and Crabtree And Evelyn Sienna.
Sienna is long-gone from the scene (such a pity…).
Don Marco is still around and I still enjoy it (and I think it's a good value, too!), though these days sometimes it kind of gets lost in my crowded shave den cabinet.
Arlington is still a favorite: I enjoy the scent, the soap is triple-milled (it's like spaghetti, I use it and use it and the puck just doesn't seem to get smaller) and the performance–even in my hard water–is excellent.
I also find myself turning to Fine American Blend more often for some reason I really can't put my finger on.
Brushes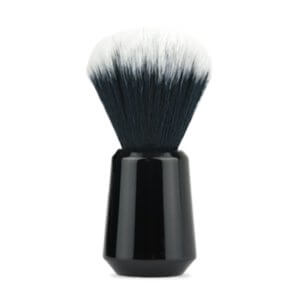 I've collected quite a variety of shaving brushes over the years, from 19 in the original article to almost 50 now.  The brushes I kept reaching for were: Shaveplace (Emsplace) Havanna Handle (mixed badger), Simpson "Rover" Handle, (silvertip badger), and Wet Shaving Products (WSP) Monarch
("High Mountain White" badger).
The sturdy little mixed badger brush from Shaveplace/Emsplace soldiered on for years, until I eventually crushed its breach a couple years ago (I admit that I'm hard on shave brushes).  There was nothing fancy about the modestly-priced brush but I loved it for the way it fit in my hand and how it could build lather without fuss or drama.
The Simpson Rover brush didn't last long after I wrote the original article: it started shedding like a nervous dog and just sort of fell apart on me.  I was quite surprised given Simpson's reputation.
But I still use the WSP pretty often!  It's been like the battery bunny of my shaving brushes: it just keeps going and going and going and….
Synthetic brushes have come a long way over the past few years.  OneBlade has a small-but-mighty "Tuxedo" brush I got a few years ago that feels really good to me and performs well, too.  Its size vs. performance surprised and impressed me when I first tried it and I still turn to it with a fair amount of regularity.  And it's small enough that I often take it on trips as a travel brush.
Taconic has a value-priced synthetic brush that has pleasantly surprised me as well.  I have not had it for long but I find myself turning to it more and more.
Razors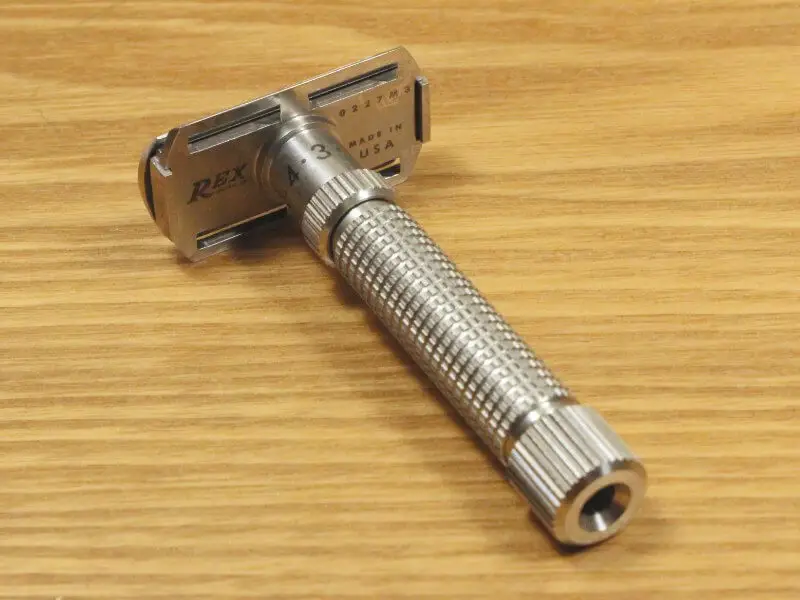 The razors on the "short rotation" were: Merkur Progress
, the Bevel razor, Parker 92R
, Feather All Stainless (AS-D2
), and the iKon DLC Slant.  The King Of Shaves Hyperglide was my preferred cartridge razor when circumstanced demanded I use one.  The iKon slant has since been discontinued and the Hyperglide is no longer available in the U.S.
If I'm testing a shave cream or soap I will use an adjustable double edge razor ("DE") initially, in case the product is really lacking lubrication and/or cushion.  But if I'm shaving for the pure experience of the process I reach for a OneBlade razor about 75% of the time.  Yes, I know it's too mild for some.  Yes, I know there is a limited choice in blades.  Yes, the shave nerds give me grief because I'm not a "purist" and claim that I'm a shill for OneBlade (Sharpologist is a OneBlade affiliate and has disclosed it for years, which is the very antithesis of the shilling.  I've even done some video work for them and guest-posted on their blog).
I don't care.  For the pure enjoyment of shaving OneBlade gives me exceptional shaves every time.  The first OneBlade razor (Genesis) is a premium-priced razor, no doubt.  But there are now models across the price spectrum: the Core model for a lower-cost entry and the Hybrid for a mid-priced option.  All models shave well for me.
That's not to say I use OneBlade exclusively, though.  As I mentioned earlier I still use other safety razors, particularly adjustable DE's.  The Progress got put up when the Parker Variant was launched.  I probably use the Rex Ambassador more than the Variant these days, but I suspect its more out of feeling guilty that I need to get use out of an expensive razor than the actual performance difference.  For value-for-the-money I'm quite happy with the Variant.
For a non-adjustable DE I still reach for the Feather AS-D2.  With a Feather blade it still gives me great shaves (other blades? Not so much).
When I'm hankerin' for a change-of-pace I sometimes break out my Supply Single Edge that takes Injector blades.
I use a Gillette Guard for travel.
Toners
After my last pass I will do a warm water rinse then soak a cotton cosmetic pad in a toner, wipe down the shaved area, then follow with a cold water rinse before applying an afershave.  The products that did the best job for me originally included: Ursa Major "4 in 1" Face Tonic
, Lucky Tiger After Shave and Face Tonic, and Thayer's Witch Hazel.
These days, nine times out of ten I'm still reaching for the Thayer's.
Aftershaves
My home in southern Texas tends to get very hot and humid in the Summer, and very dry in the Winter.  So my favorite products tend to wax and wane with the weather and the seasons: I originally preferred Trumper's Skin Food, Village Barber Aftershave Balm, and Executive Shaving Intensive Moisturizing Balm.  These days there is an embarrassment of riches when it comes to aftershaves–there is a lot of great stuff out there.
In the driest part of Winter I still reach for Village Barber, or more recently, Burke Avenue.
During the heat and humidity of Summer I've learned to enjoy Taconic's aftershave splash.
The balance of my aftershave choices vary between Castle Forbes (particularly if I used CF shave cream), Cremo (I enjoy the Cooling version), and OneBlade.
Conclusion
So there you have it, the products that I keep coming back to in my individual circumstances.  I'm not recommending them to you but I am suggesting that you explore the products that are out there to find what works best for you!