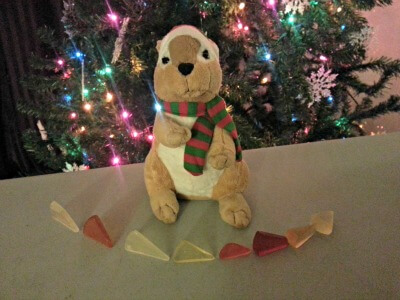 Ho Ho Ho, Merry Shavemas!
Today I'll be doing a combined review, of an assortment of Christmas / Winter themed scents from Mama Bear Soaps.
First off, we'll tackle the lather. If you've been following my reviews, you'll have noticed that I consistently put Mama Bear Soaps at a 8/10 for lather quality. It's a good soap, but it can be a bit finicky for getting the right amount of water to provide a good level of glide without going too runny. I find it's best to to load the brush a lot, and then add water gradually. So, that 9/10 Lather score will be taken into account for the overall score for each of the individual reviews below.
And now, the scents (in the order they appear in the picture above, from left to right):
With the exception of the Winter Woods, these can all be found as part of Mama Bears' "Seasonal and Holiday Favorites" sample pack, which gets you these and a few autumn-themed scents for $6.99. The Winter Woods is considered part of their "Everyday favorites" lineup, and a sample goes for $1. For full size, most are currently only available in her older style 4 oz pucks in a plastic bowl, for $9.99, or extra for a wooden bowl, whereas the Sleigh Ride is available in the newer style 5 oz puck for $7.99, with the option for a plastic tub or wooden bowl for extra.
Ingredients: Ingredients: Coconut Oil, Palm Oil, Castor Oil, Safflower, Glycerine (kosher, of vegetable origin), Purified Water, Sodium Hydroxide (saponifying agent), Sorbitol (moisturizer), Sorbitan oleate (emulsifier), Soybean protein (conditioner), Wheat protein and fragrance either natural or synthetic.