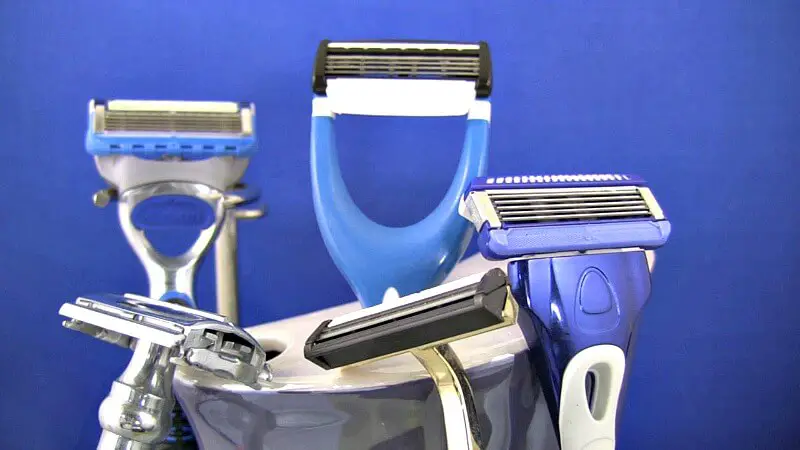 July, 2016 was an interesting month for the shaving industry, both for the mainstream companies and the traditional wet shaving niche.  Let's recap some of the highlights.

Unilever Buys Dollar Shave Club For $1 Billion
The "big news" in the shaving industry is Unilever's intention to purchase of Dollar Shave Club for a reported one billion–yes, with a b–dollars (or, as Sharpologist co-founder Andy Tarnoff might say, one beeeeeeeellion dollars)…in cash.  Reuters news service reports that this may be just the beginning of Unilever positioning itself to rival Proctor and Gamble's grooming portfolio, particularly in the men's segment of the market.
ZDnet has an article about how Dollar Shave Club has developed a surprisingly sophisticated in-house engineering and e-commerce infrastructure.  It will be interesting to see if or how this might work with Unilever.
And this article from DM News speculates on the real reason for the Unilever/DSC deal.
In any case, according to the Los Angeles Times, Dollar Shave Club employees seem to be pretty happy with the news….  🙂
Meanwhile, Business Insider (of Australia) was able to get some comments from Unilever's CEO about the acquisition.
All in all, everyone seems to be pretty happy about a company that, technically, hasn't made a profit yet.
Online Shaving Clubs Generally In The Spotlight Now Too
The Dollar Shave Club story has brought other "shaving clubs" into the news as well.  Consumer Reports wrote a short article about which club has the "best" razor, although to anyone who reads Sharpologist it is far from complete.  In fact, stay tuned for an update on that article with a lot more information about shave clubs–both cartridge and DE–coming soon.
Meanwhile Harry's, another shave club often mentioned in the same breath as Dollar Shave Club, will shortly release an updated cartridge for their razors, made in the German manufacturing facility they purchased in 2014, according to this interview with Harry's co-founder Andy Katz-Mayfield.
The "Razor And Blades" Business Model And Planned Obsolescence
Coincidentally with the Dollar Shave Club news a few people have been thinking about the shaving business in general.  Steve Grutzmacher wrote about shaving and planned obsolescence (this was actually published in June but is relevant for the July news as well).  I think he needs to learn about lathering shaving soaps with brushes. 🙂  
Matt Palmquist writes in Strategy & Business about how the "razor and blades" business model–even applied generally to things like printer ink, smart phone rate plans, video games, etc.–may be coming to an end as consumers are getting more savvy about finding the best prices available using the internet. 
And Marc Forrest writes about how confusing shaving options must be for teens these days.  I'm working on an article and video addressing that very subject by the way….
Interviews With Neil Jagger of Edwin Jagger
In the traditional wet shaving niche, Neil Jagger of Edwin Jagger fame popped up in two places last month.  First he gave an interview to The Grooming Artist.  Neil discussed his beginnings and his accomplishments.
Then Neil popped up on The Wet Shaver's Round Table, where he was able to go into a little more detail:

What do you think about this kind of monthly news summary post?  Would you like to see it regularly?  Leave a comment below!