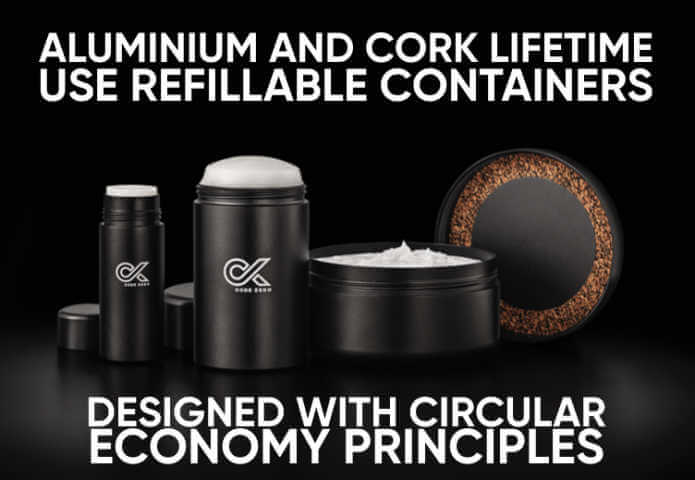 King Of Shaves has launched a crowdfunding campaign for a new line of personal care products that are based on the "Circular Economy" idea, with non-plastic, refillable containers.
Code Zero And The Circular Economy
From the Indiegogo campaign page:
"Code Zero is the world's first 'Lifetime Use Refillable' shaving and skincare brand designed for men and women. Each product is housed in aluminium and cork packaging and all refills are supplied in environmentally sensitive, recyclable or compostable materials. The range is exclusively launching on Indiegogo with the Code Zero shave stick & 2 refills. King of Shaves and Code Zero are partnering with Surfers Against Sewage, the grass-roots movement tackling plastic pollution."
The shave stick is listed at 75g so I imagine (or at least hope) that an Arko or a Derby shave stick could also be used as a refill (Amazon affiliate links).
Interestingly, references to using a shave brush are nowhere to be found on the campaign page.  Perhaps the soap can be lathered a different way–or not at all, like Pacific Shaving's "Slick Shave Stick" (Amazon affiliate link).
"The aluminium and cork used in the Code Zero packaging is designed with Circular Economy principles front and centre. The Circular Economy is designed to stop the linear 'Buy, Use, Dispose' inefficient and environmentally damaging system of single use products, and instead focuses on a 'Circular' (infinitely repeatable) method of refilling and reusing products in containers designed for lifetime use, therefore substantially cutting waste and pollution."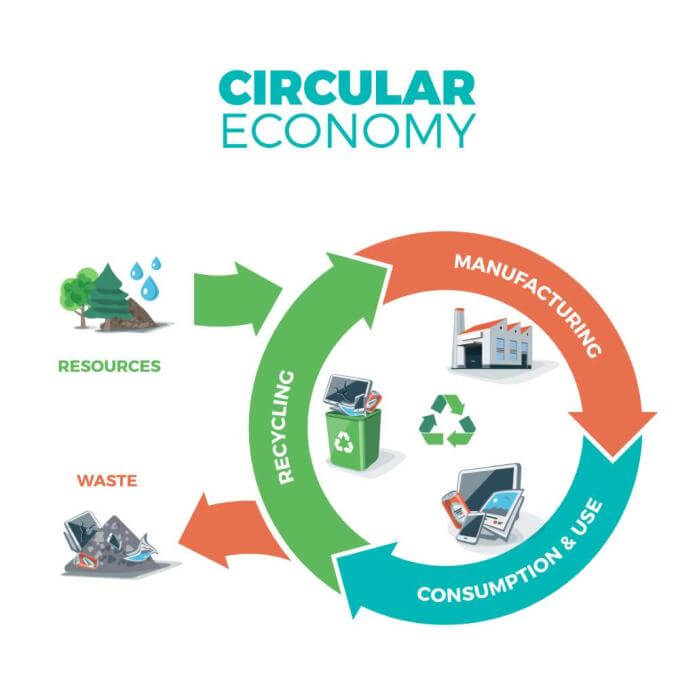 There is a distinction made here between "circular" (reusable) and "recyclable."  Lots of materials can be recycled but often are not because of either consumer habits (use-it-and-throw-it-away) or the lack of recycling facilities.
The world's first lifetime use refillable range of shaving and skincare products for men and women Code Zero is designed to help consumers change from buying 'single use plastic' packaging items to using 'Lifetime Use Refillable' aluminium & cork containers which use eco-friendly refillable containers made from sustainable and widely recycled materials. The cost per use is no more than single use plastic. Code Zero products are gender neutral (they work just as well for women as men!) and through their use, hundreds of tonnes of plastic can be prevented from entering landfill or our oceans.
Although you are only able to buy the Code Zero Shave Stick on this campaign, we are already in the prototyping and pre-production manufacture of many more containers. Launching later in 2019 will be a Code Zero natural deodorant stick, lip balm, shaving cream, SPF20 moisturiser, shave oil, beard oil, shave gel, shave serum and many more.
It's worth noting that the campaign includes a "perk" of a Code Zero-branded version of Edwin Jagger's new "3ONE6" stainless steel double edge razor.
Sharpologist has highlighted a number of crowdfunding campaigns before.  Since the funding goal is only £5,000 I think the Code Zero crowdfunding campaign is more to raise awareness than to raise money.  The wisdom of such marketing aside, I do think that the idea is laudable and worthy of your consideration.