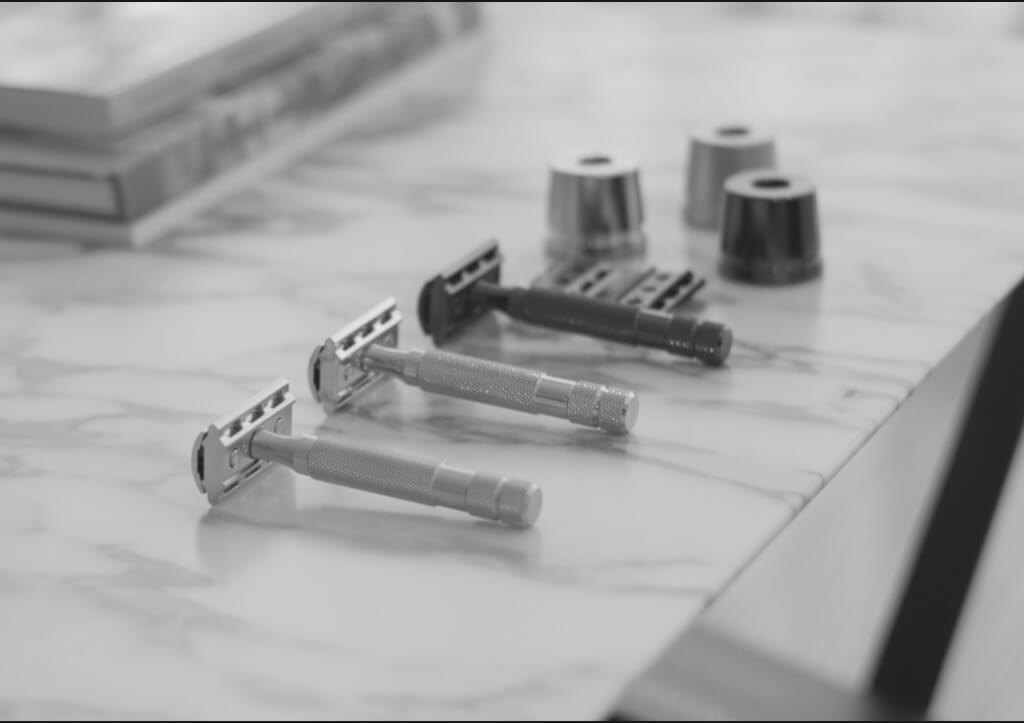 [Sharpologist note: this article was written by Gareth Everard of Rockwell Razors] Rockwell Razors was launched by my co­-founder and I while we were still in university, studying things that had nothing to do with shaving. I can definitely say that without Kickstarter as a crowdfunding platform, Rockwell never would have existed. However, Rockwell is just one part of a movement in classic shaving towards accepting the concept of pre-­orders and crowdfunding.

In 2014, Henri et Victoria launched a campaign that was an important spark in the revolution in quality synthetic shave brushes. Since then, the business has expanded to a line of soaps that, by all accounts, perform and smell fantastic. Thomas Clipper is a UK-­based outfit that has launched not only a product, but a brand (and quite a classy one at that) that carries razors, ancient ­wood crafted brushes, and much more. They've launched all of their products through one of their three Kickstarter campaigns over the last two years.
Launching a company is hard, especially when investing in new products (which you're not yet certain people will want) is involved. This is where crowdfunding comes in. If a maker can effectively communicate what it is that they want to create, and can illustrate they've made reasonable progress in bringing the product to fruition on their own, then crowdfunding in a phenomenal way for potential customers to indicate they think this product should exist. Backers can then support the project by essentially pre-­purchasing a part of the initial run, and the creator gets instant feedback from the community on their product­ in­ development. The benefits to backers include getting in on the initial production run (typically at a discount or with extra bonus products) and supporting a creator, while the creator gets the benefits of financial support on the always ­challenging early stages of product manufacturing.
However, where crowdfunding (rightfully) gets criticized is when projects fail to deliver a quality product, or creators fall significantly behind on the production schedules they initially indicate to backers. I've had my own share of production challenges, and trust me: it is no fun for both backers and creators alike when things don't go as planned. Fortunately, I was able to ultimately deliver a Rockwell 6S in Stainless Steel that people seem to quite like, but there have  been some other shaving­-related Kickstarter campaigns that have left backers without the products they pledged for.
Ultimately, I understand that supporting Kickstarter campaigns isn't for everyone ­ there is some waiting and risk involved that doesn't suit some folks. However, I've been thrilled to see the classic shaving community become more comfortable with Kickstarter over time, as I think this familiarity will only serve to introduce more interesting products to our little corner of the world. Even right now, Rockwell is leveraging crowdfunding to gauge demand for a lower ­priced, chromed version of the Rockwell 6S (LINK) in several different colors, including my personal favorite: gunmetal.
What do you think? Do you like the innovations crowdfunding has unlocked or are you uncomfortable with the model? Leave a comment below! And if you ever want to chat crowdfunding, feel free to get in touch through the contact form on the Rockwell site or message me on Kickstarter!
Related posts:
Launching a Wet Shaving Company: Lesson #1
WSN Podcast, Stpries of the Shave, Rockwell Reality