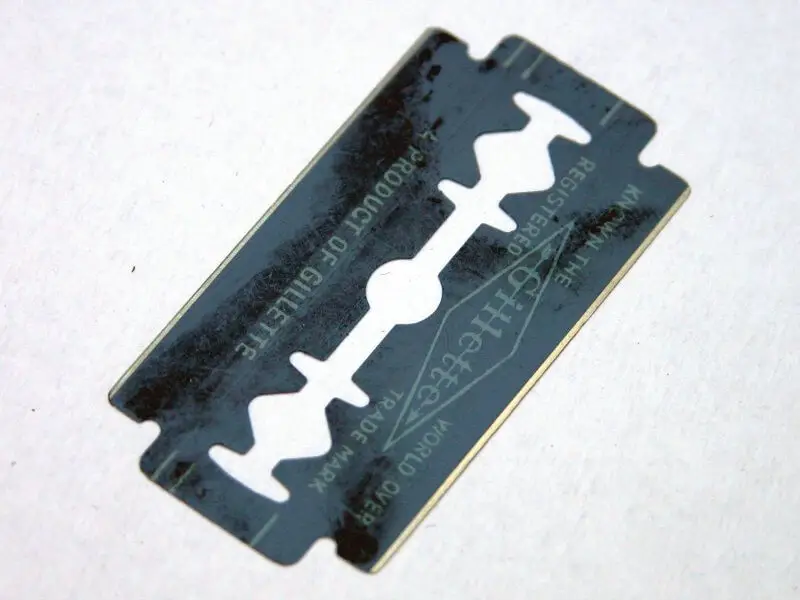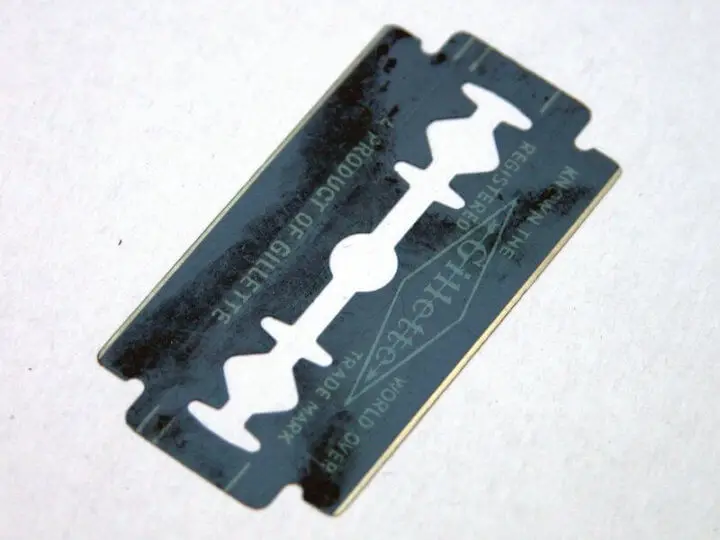 One of the tenants of old school wet shaving is that since blades don't have plastic parts they are easy to recycle and it's friendlier to the environment. A recent experience has shown me…maybe not.
A Conversation
I was having a conversation with a guy in my municipality's waste management office…OK we were talking about garbage pickup.
At one point the conversation turned to what I did for a living so naturally I started talking about old school shaving.  And one of the benefits being the blades could be recycled.
He gave me an odd look, "We don't recycle double edge razor blades in the city."
Wait, what?
"No," he continued, "we consider it hazardous waste. In fact, I'm not sure the service we use twice a year for our hazardous waste collection events will take them.  Give them a call."
So I did.  And they don't.
They said it's just trash and to throw them away.
Mind. Blown.
I live in a relatively small city so I called the larger city just south of me.
Similar story: just throw 'em away.
Then I called a regional bulk scrap metal recycler.  "How many tons ya got?" he asked.  I said never mind….
I made a few more calls to large recycling centers that specialize in household items around the country and discovered there is absolutely no consistency.  A few take them without question.  A few consider them as hazardous waste.
And a lot don't take them at all.
Collecting More Data
I jumped on Sharpologist's Shaving Information List and asked subscribers to check their local municipalities.  I only got a handful of responses (about 50) so the data may not be as meaningful as it could but I did find it interesting.
About 30% of the respondents said their municipality accepted DE blades.  Another 30% said that DE blades were considered hazardous waste.  And the rest were told it was just trash.
The Practical Side
[Note: Amazon links are affiliate.]
Now, as a practical matter, if you throw your DE/SE blades in metal blade bank and put them in with the rest of the metallic recycling, the odds are no one will be the wiser.  Do bear in mind that blades still have sharp edges even after you're finished with them: I'm told most personnel at recycling centers wear puncture-resistant gloves when separating items, but still….
And, again as a practical matter, a DE/SE blade ending up in a landfill won't be as bad as a plastic head razor cartridge–the blade will deteriorate relatively quickly in the grand scheme of things.
Or you can go "old school" to get rid of blades and use that slot at the back of your bathroom medicine cabinet.  If your bathroom doesn't have one Fine Accoutrements offers a wall mount panel that does the same job: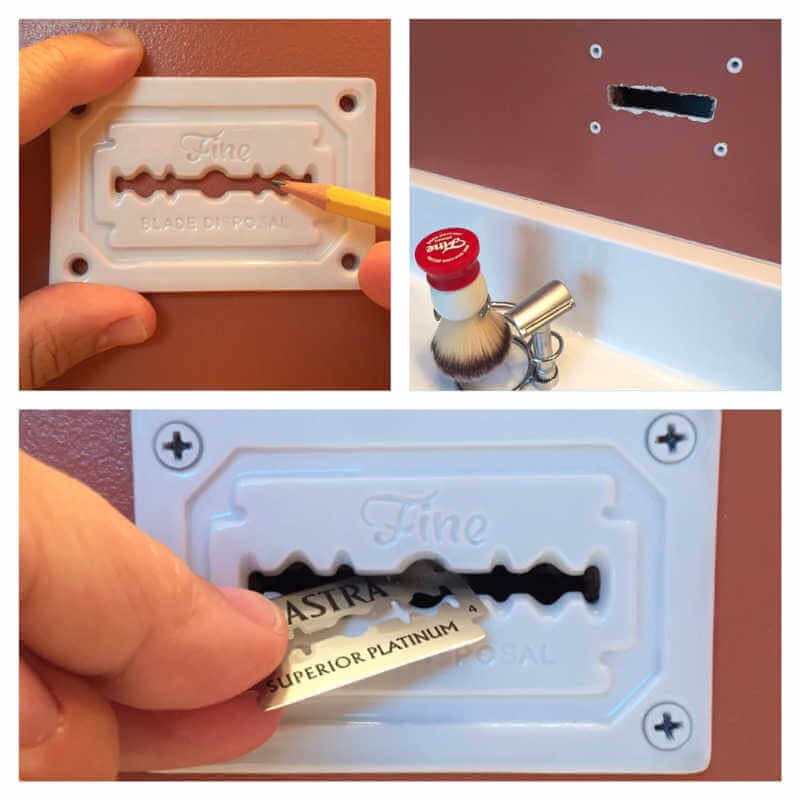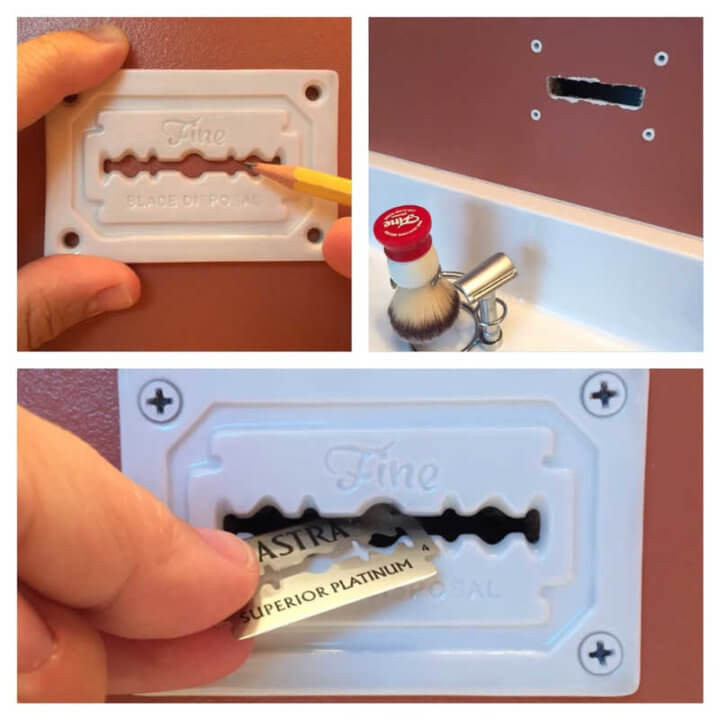 But don't assume that DE/SE blades are routinely recyclable.  If you live in an area that has a local recycling authority, give them a call and ask about it.  Make sure they know the difference between an all-metal razor blade and a metal/plastic razor cartridge.
Then let me know what your find out by CLICKING/TAPPING HERE (short Google Form survey).  I'll update this article if I can get more data.
Meanwhile, what do you do with your used all-metal razor blades?  Leave a comment below.