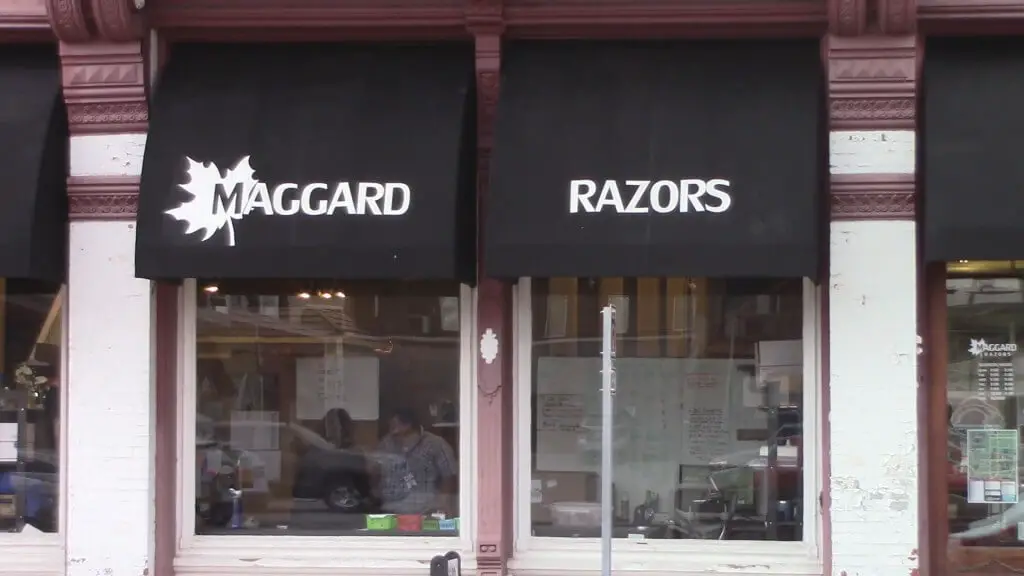 That past couple of months saw some major wet shaving get-togethers.  I was hoping to attend Shavecon and The Big Shave West however circumstances beyond my control prevented me from going (although I was able to give a presentation to Shavecon via Skype).  But on May 14 Maggard Razors held a big wet shaving "meet up" at their store in Adrian, MI.  There were about 150 happy wet shaving aficionados there, like kids in a candy store, and I was lucky enough to attend as well, camcorder in-hand!


Maggard's have built an impressive business and also an impressive reputation in the wet shaving community.  I was equally impressed with the store itself–large, well-organized (exceptionally so in my opinion), and stocked with just about every wet shaving goody you can imagine.  This is just one corner of the place:


Here's a walk-through I made:

Vendors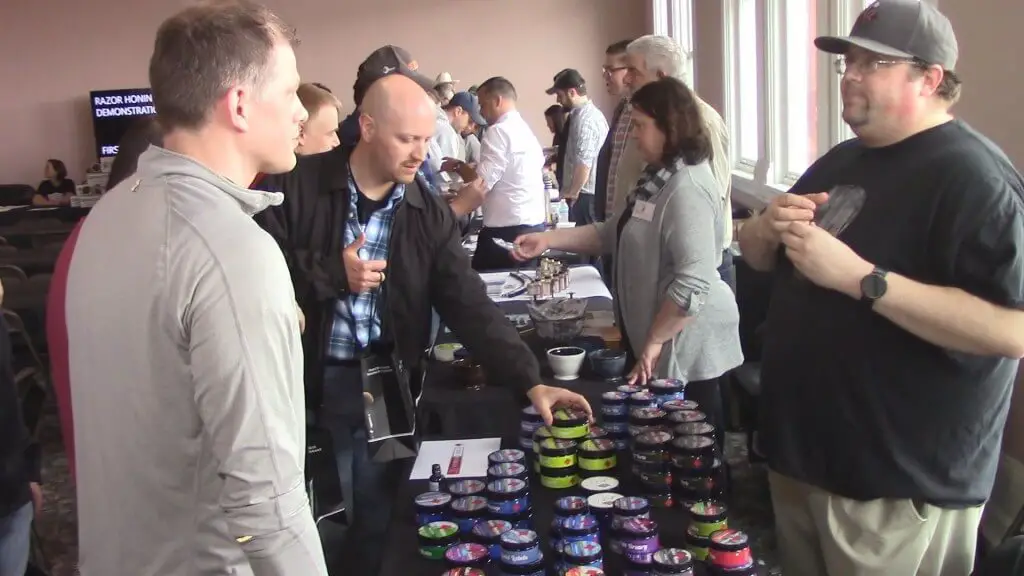 The vendor area of the meet up (and where Maggard's brought in a catered lunch for the attendees) was in the cavernous second floor of the building.  Vendors in attendance:
Barrister & Mann
Beaver Woodwright
Captain's Choice
Catie's Bubbles
Chatillon Lux
Chiseled Face
Dr. Jons
Henri et Victoria
Mickey Lee Soapworks
Nate's Straights
Sapone di Paolo
St. James of London
Through the Fire Fine Crafts
I got a chance to sit down and have an on-camera chat with almost all of these businesses and I will be showcasing one per week both on YouTube and here on Sharpologist in the coming weeks.  Several other vendors did not have a table but were circulating in the crowd.
By all accounts everyone had a great time!