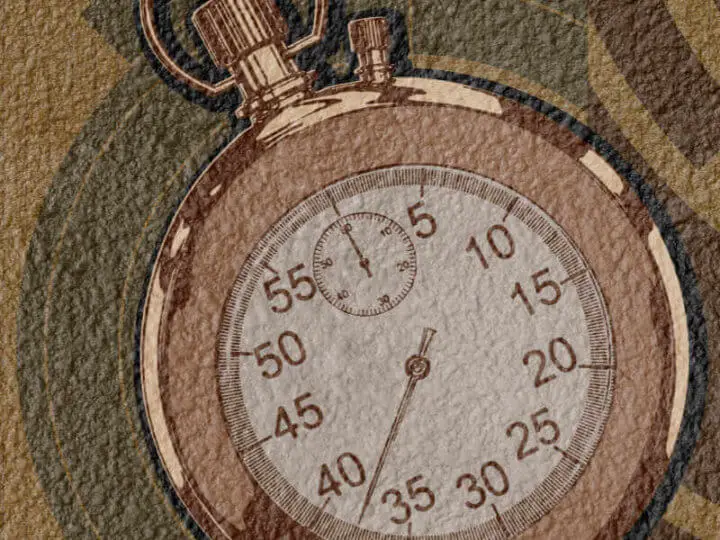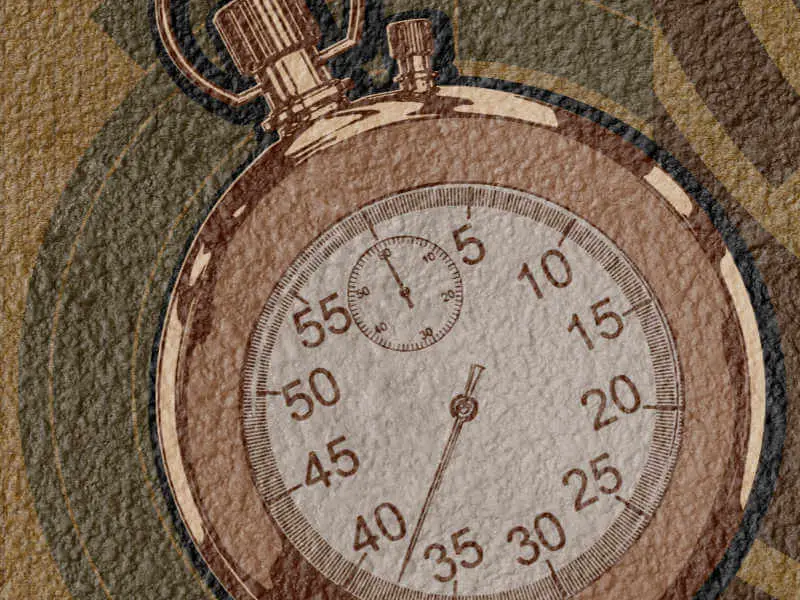 Transcript: I've watched my share of people shaving: on video, in person, newcomer, experienced, enthusiast, you name it.  And I'm constantly surprised at how many people do not shave efficiently.  There are a number of ways to be more efficient in your shave but there is one thing in particular that will make the biggest difference.
The Non-Repeating, Efficient Razor Stroke
That one thing is not immediately repeating a shaving stroke.  It is so common for a shaver to almost unconsciously repeat strokes with the razor over the exact same spot twice…or three times…or more…that I wonder if it's maybe some kind of autonomic process.
If you can pay closer attention to your shave stroke and avoid repeating them in the same pass you can not only save time but also avoid irritation.  And if you do it correctly, with the classic three pass approach, your shave will be just as close.  And you don't even have to use a razor with 27 blades.  Let me show you.
I have started a timer with the start of my shave.  Here I'm doing my first pass.  It's almost leisurely, with single strokes that slightly overlap.  It may be helpful to keep in mind here that there is no need to repeat strokes: the first pass is just to knock down the worst of the stubble, not to go for that baby's butt feeling right away.
After the first pass I give my face a quick rinse and re-lather for the second pass.  Again, I'm really trying to avoid stroking the same place again and again, but rather taking strokes that overlap slightly.  If there's no lather, I don't shave there!  Also notice how I take even shorter strokes in areas that aren't flat. It may look like a repeat but I'm actually going over a slightly different spot with each stroke.
You could get a bit more efficient with a razor that has a pivoting head.
The second pass reduces the stubble further, and if it's enough for you, your shave is finished!
But I'm going for the smooth as a baby's butt feel so I'll do that third pass, fully against the beard's grain, after a quick rinse and a relather.  I'm using a razor with a single blade.  If you want to get slightly more efficient you could use a razor cartridge with multiple blades, but at the cost of a higher chance of irritation.
After the third pass I'll feel around for any rough patches I may have missed.  I'll lather just that area and take one more swipe with the razor–and in this particular case, it may be OK to repeat a stroke.  But if it's still rough, just let it go for this shave–any more cleanup strokes are just a recipe for razor burn.
But there you have it!  I got a great shave in about six minutes.  Add in a bit more time for prep and aftershave care and I can easily come in under ten minutes.  An efficient shave can be fast, comfortable, and close when done correctly.
Do you have any suggestions to make a shave more efficient?  Leave a comment!