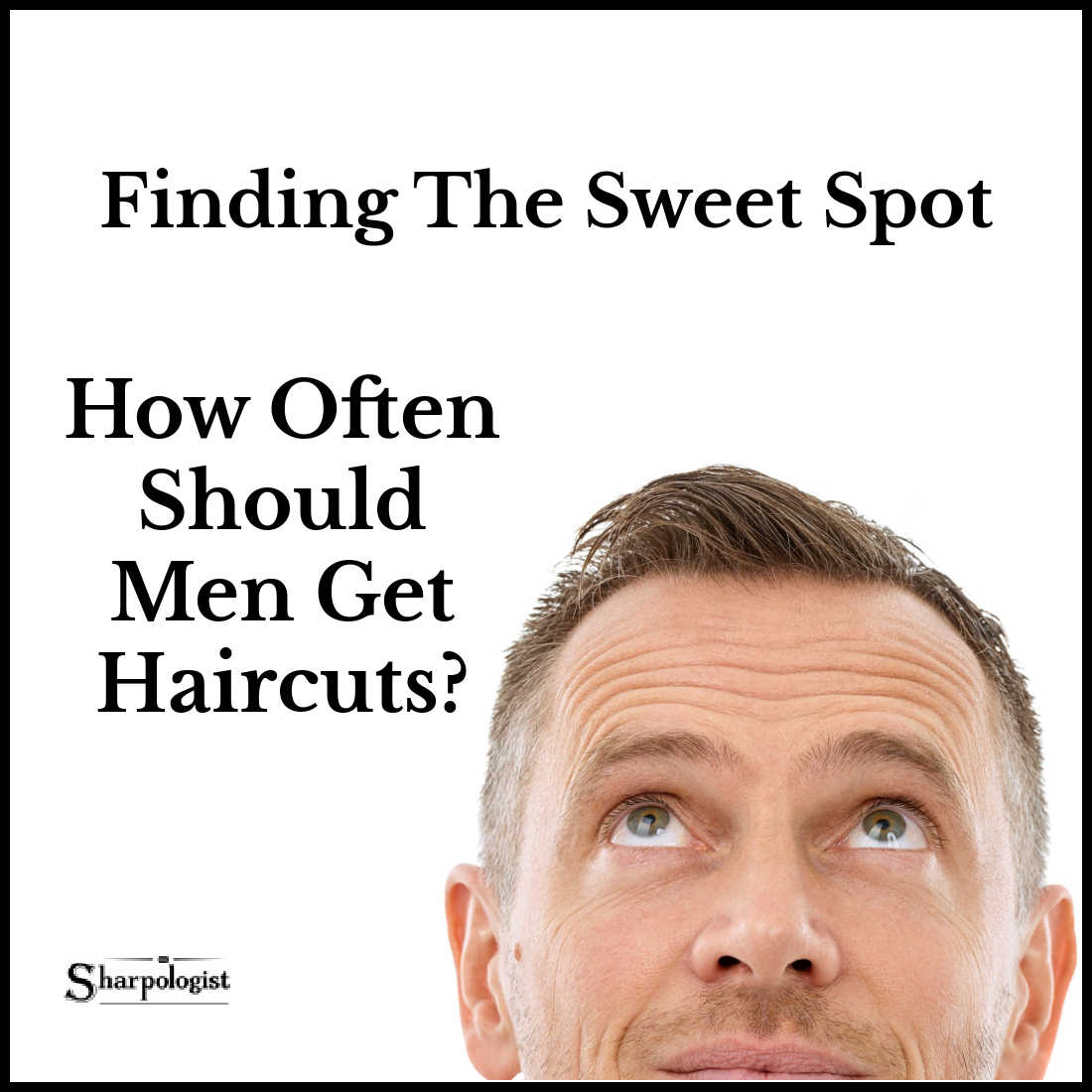 Haircuts are an essential part of grooming and personal hygiene for men, but have you ever wondered how often you should get one? The frequency of haircuts varies from person to person, depending on factors such as hair type, style, and personal preference. 
While some men prefer to visit their barber or hair stylist regularly, others tend to let their locks grow before heading in for a trim. After discussing the issue with a number of barbers we will explore the topic of how often men should get haircuts, and why it is important for overall hair health and appearance. 
Key Takeaways
How Often Should Men Get Haircuts?
Short haircuts: 1-2 weeks
Ultra-short and detail cuts: monthly
Short haircuts that are growing out: 4-6 weeks
Short-to-medium haircuts: 1-3 months
"Protective" hairstyles (cornrows, hair extensions): 6-8 weeks
Long haircuts: 6-9 months
Event preparation haircuts: 3 days before the event
Find a good barber
Care for the scalp between haircuts
Short Haircuts: 1-2 Weeks
Short haircuts (hair under two inches in length) are a popular choice for men looking for a low-maintenance style. However, frequent haircuts are necessary to maintain the style. For those with very short and precise haircuts, it is recommended to get a haircut every 1-2 weeks. By doing so, the haircut can be maintained without risking it growing out too much. 
Precise Details And Ultra Short Cuts: Monthly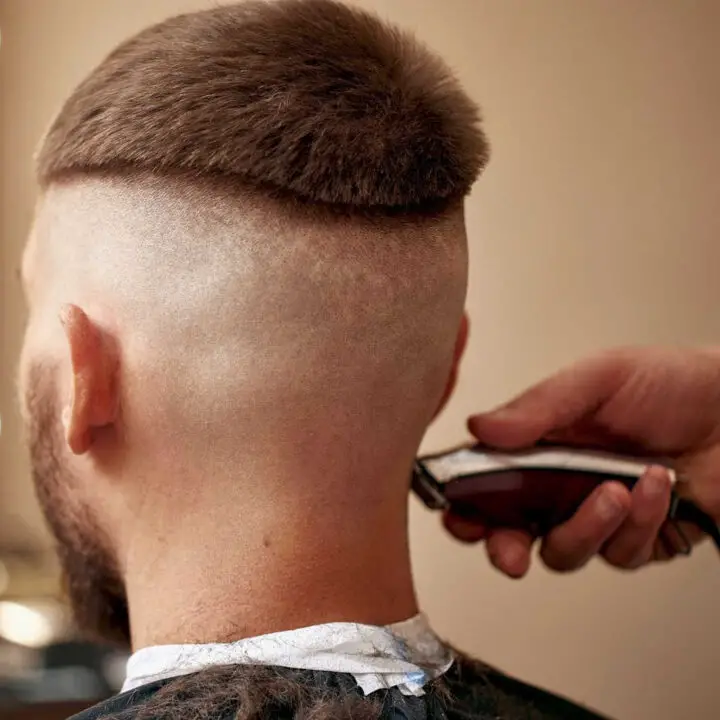 For men with precise details and ultra short cuts, it is important to maintain the desired hair design with frequent haircuts. Monthly visits to the barber are recommended, with some opting for even more frequent visits. 
While it may seem like a lot of time and money spent at the barbershop, it is worth it to avoid spending time styling hair on a daily basis and using hair products. Finding an affordable barber is essential, and barbershops with a menu of options and different prices can allow for more flexibility in getting just the services needed. Being a regular customer also helps barbers tailor their services to individual needs.
Short Haircuts That Are Growing Out: 4-6 Weeks
For men with short haircuts that are growing out, get a haircut every 4-6 weeks. While it may seem like a lot of time and money spent at the barbershop, it is worth the investment to keep a clean and polished look. 
Short And Medium Haircuts: 1-3 Months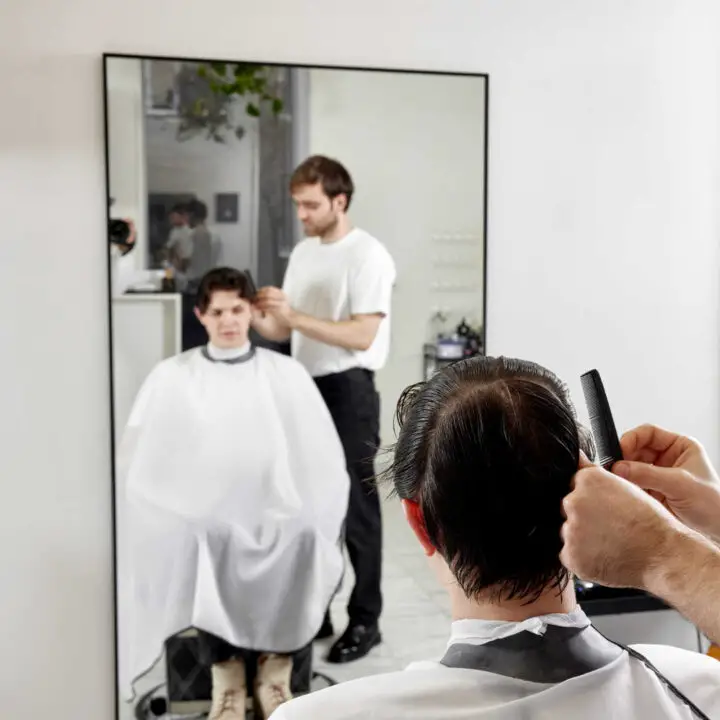 For short and medium haircuts (two to six inches in length) it's recommended to get a haircut every 1-3 months. Short hair requires more frequent haircuts, ranging from every 4-6 weeks, while medium haircuts can stretch to 3 months between appointments. This will help maintain the shape of the haircut and ensure healthy-looking hair.
For those with shorter, thinner hair, a haircut every 8-10 weeks is sufficient to avoid a shaggy appearance. 
To maintain a neat and clean appearance, regular haircuts are crucial for curly-haired men. Men who shave their heads or sport a buzz cut can get haircuts every week to keep it looking clean and well-groomed.
Protective Hairstyles: 6-8 Weeks
Protective hairstyles like cornrows and hair extensions are popular among some men as they provide an opportunity to let their hair rest while maintaining a neat look. However, it is essential to note that these hairstyles should not be left in for more than 6-8 weeks. Leaving them in for too long can cause new growth at the roots to become matted and greasy with buildup. 
To avoid this, one should take out the hairstyle after this period and assess the growth of the hair. A fresh fade and line up can then be achieved. It is also advisable to wait at least a week or two, maybe longer, before getting new braids or twists.
Tight hairstyles like braids and twists can cause pressure on the scalp, resulting in hair loss. This type of hair loss is reversible when caught early, but it is important to avoid it by wearing bigger braids or twists that are not too tight. Waiting too long to get a haircut can lead to the hair losing its shape, becoming damaged at the ends, or looking shaggy. Scalp pain is an indicator of damage being done, so it is important not to ignore it and choose hairstyles that do not cause discomfort. 
Protective styles do not have to be left in for 2 months. If you are ready for something different, braids and twists can be taken out at any time, and a fade or line up can be maintained at any time.  Those who are growing out their hair still need to visit the barber to shape their hair and keep it from looking unruly. 
Long Haircuts: 6-9 Months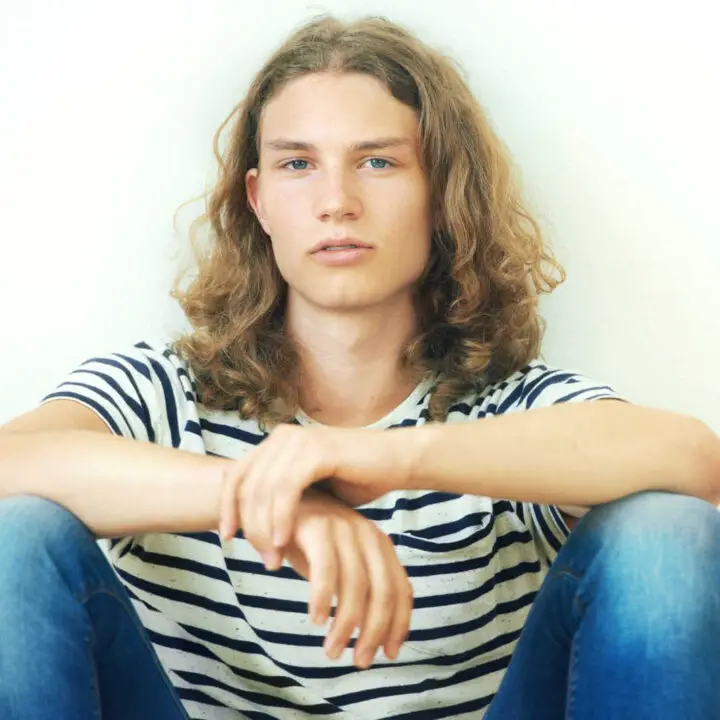 For men with long hair (over six inches), the recommended time in between haircuts is 6-9 months. Whether you have curly locks or a layered shag, a haircut is only necessary when you feel that your hair has grown too long or lost its shape. 
It's important to note that long but curly hairstyles require more maintenance, and a recommended schedule for black men with curly hair is every 3 to 4 weeks. The length of time between haircuts also depends on the style you're going for and the current length of your hair.
Event Preparation Haircuts: 3 Days Prior
In preparation for events such as weddings or job interviews, men are advised to have their hair cut at least three days prior. This gives them time to adjust to the new look and ensures that any unforeseen mishaps or errors can be corrected before the event. 
Budget Considerations For Frequency Of Haircuts
For men looking to maintain a neat and presentable hairstyle, getting haircuts is an essential part of their grooming routine. While the frequency of haircuts depends on several factors, budget is an important consideration for many men. Shorter hairstyles such as buzzcuts, fades, or crew cuts require more frequent maintenance and therefore cost more in the long run. As such, men on a budget may want to consider growing their hair out slightly or opting for longer haircuts that can last longer between appointments. This can help save money without sacrificing style or grooming habits.
Importance Of Finding A Good Barber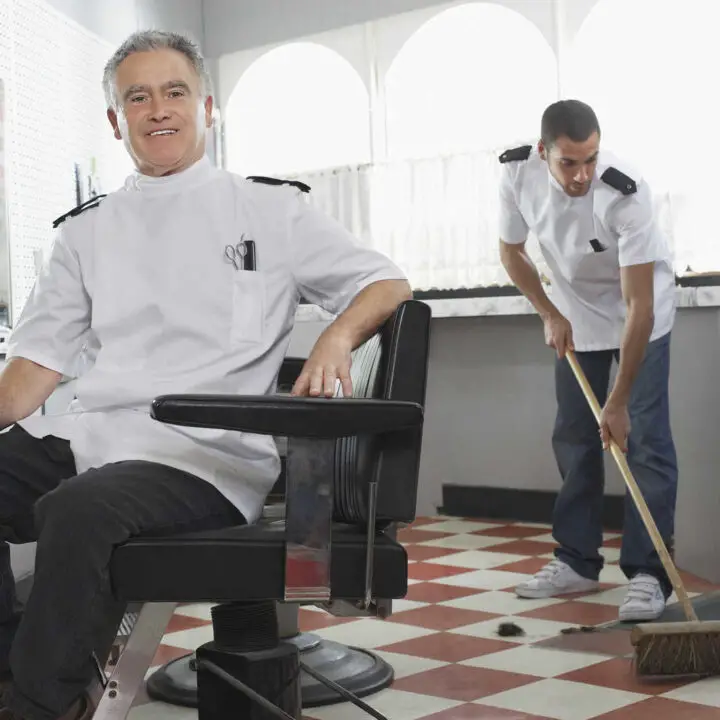 Men may be hesitant to visit the barber regularly if they are unsure about how often they should get their hair cut. However, finding a good barber who can offer advice on styling and maintenance can be very helpful in this regard. A good barber will take into account a man's hair type, personal style, and desired look in order to create a haircut that is both stylish and functional. They will also offer advice on how often the haircut should be maintained, which can be especially important for men with more intricate hairstyles that require frequent upkeep.
One great way to find a good barber is to use social media to research local barbershops and read reviews from previous customers. This can give men an idea of the quality of service and the level of expertise offered by different barbers in their area. 
Additionally, it can be helpful to ask for recommendations from friends or colleagues who have a similar sense of style or grooming habits. It is important to choose a barber who has experience working with a variety of hair types and textures, as this will ensure that the haircut looks great and is easy to maintain.
When choosing a barber, it is also important to consider factors such as location, cost, and availability. Men who have busy schedules or who live far from their preferred barbershop may need to choose a barber who is more convenient to their needs. Similarly, those who are on a tight budget may want to choose a barber who offers discounts or other special promotions. 
Ultimately, the most important factor in choosing a barber is finding someone who can listen to your needs and create a haircut that you will be happy with. With a little research and a willingness to try something new, men can easily find a great barber who can help them look their best! 
Caring For The Scalp Between Haircuts
Maintaining a great haircut at home is easy with the right tools. Invest in high-quality clippers and scissors to keep your hair trimmed between visits to the barber. To maintain healthy looking hair, shampoo and condition regularly, and use a comb or brush to keep it looking tidy. Remember overuse of hair dryers can cause split ends. 
Moisturizing and caring for the scalp between haircuts is also important for maintaining healthy hair. 
Following these simple rules can help you achieve that sharp, well-groomed look you want without breaking the bank.
Conclusion
Regular haircuts and scalp care are important for maintaining healthy hair. Haircut frequency depends on a man's hair type, texture, length, and growth rate. Men should also use natural hair products to avoid damage from harsh chemicals and heat. Moisturizing the scalp and applying sunscreen when outdoors can also prevent scalp damage. 
Regular visits to the barber can also save time and effort in styling hair at home. Men should communicate with their barber on haircut preferences and receive advice on product usage for maintaining healthy hair.
About The Authors: This article was jointly written by Sharpologist editor Mark "Mantic59" and wet shaver and freelance author Otto Wright, with additional assistance from "Craig The Barber" Whitely.