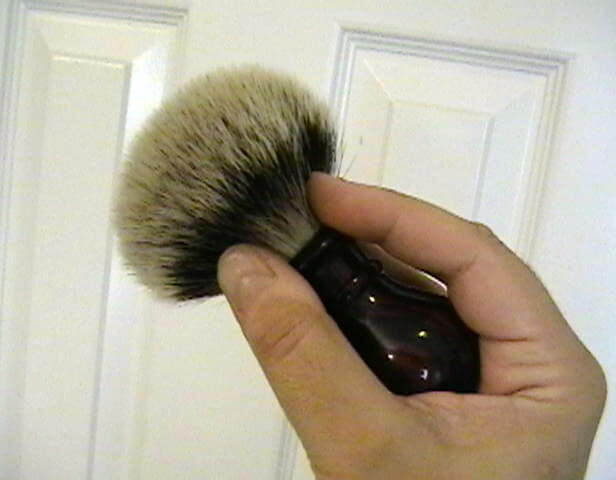 My last post about the Escali shaving brush reminded me of a technique I use to get a little better performance out of any brush.  I generally advocate that you hold a shaving brush by the base of the bristles.  Do you have to hold it by the base? No. If you have a relatively small brush or a brush with very high quality hair, you may not notice anything.  But with a brush of average size and middle-of-the-road hair quality will probably see a difference.  Why?  Two reasons.

Water Retention And Lather Control
Holding the brush by the base of the bristles helps retain water.   The "business end" of mixing water and cream or soap for lather takes place deep inside the center of the brush (sometimes called the "breach").  A properly hydrated breach is more likely to get you a good lather more quickly.
Second, it will give you more control over where you're lathering, avoiding lather in an ear on up the nose.
Try this technique and report your results back here!