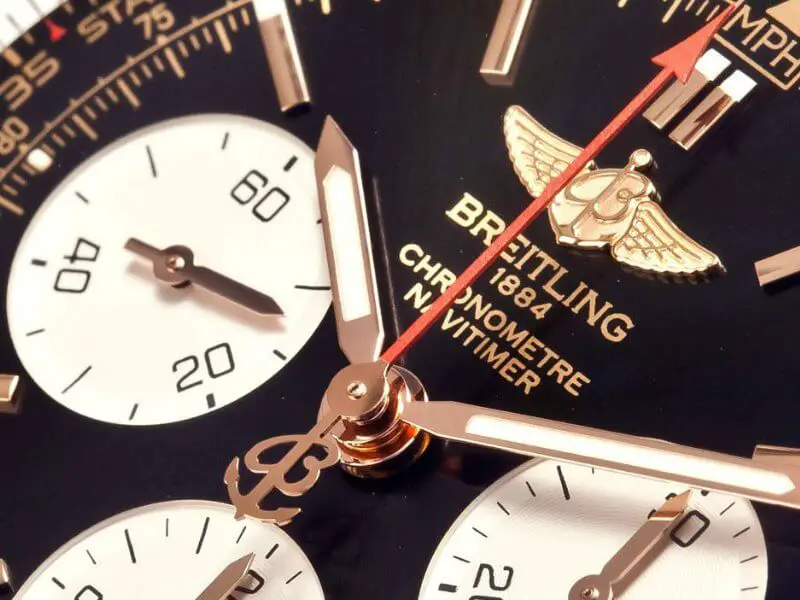 Last year, us lucky readers and watch-enthusiasts were given a guide on buying a TAG Heuer watch. If a TAG Heuer watch isn't for you, here is a guide of what Breitling watch to buy depending on your needs.
Breitling are best known for their precise chronometers and aviation watches, but they also produce diving watches and basic luxury watches. The brand was founded in 1884 by Léon Breitling and is one of the last remaining independent Swiss watch brands to still be going strong. They found their fame high in the sky by becoming an official supplier to pilots around the world and their Navitimer watch was even the first chronograph watch to go to space.

Last year the brand collaborated with Bentley, a luxury automobile brand and the Breitling for Bentley collection is now available to buy- or admire- worldwide. The collaboration brought in a new brand ambassador, football legend David Beckham.
The brand has different watch collections for different needs- Aviation, Diving and purely for Luxury. Depending on your needs, here are the shining stars for each collection:
Aviation
Breitling Navitimer Chronograph AB012012/BB01 435X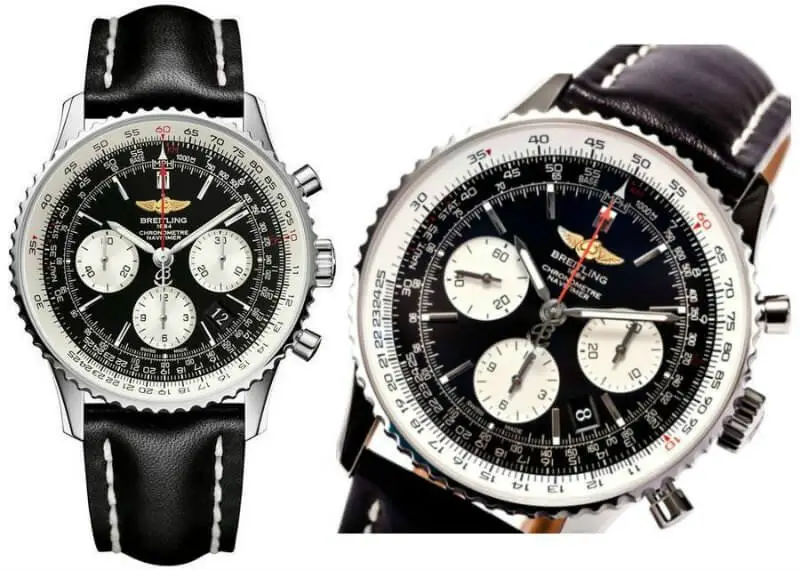 The Navitimer is the same collection that accompanied an astronaut named Scott Carpenter on an orbit flight in 1962, so needless to say it is a watch you would want as a pilot. Its most notorious feature is its bi-directional bezel that allows the wearer to make mathematical calculations such as average speed and currency conversion. It is water resistant to 30 metres, but I doubt that would be of much use in the air.
Diving
Breitling Superocean Chronograph A73310A8/BB72 233X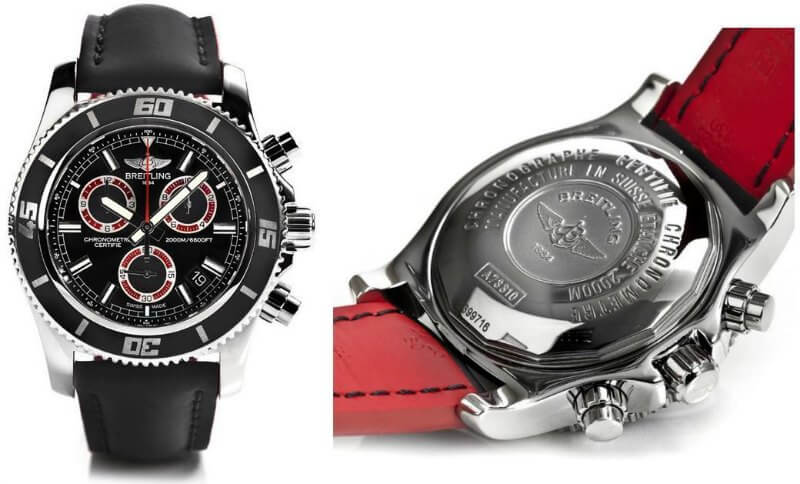 The comparison of the water resistance of this watch to the Navitimer is extortionate. With the Navitimer having a mere 30 metres water resistance, this Breitling Superocean is water resistant to 2000 metres/6600 feet. It also features a unique magnetic system meaning the chronograph controls can be operated via the metal of the case, even 6600ft underwater.
Luxury
Breitling for Bentley Barnato Chronograph A2536821/G734 756P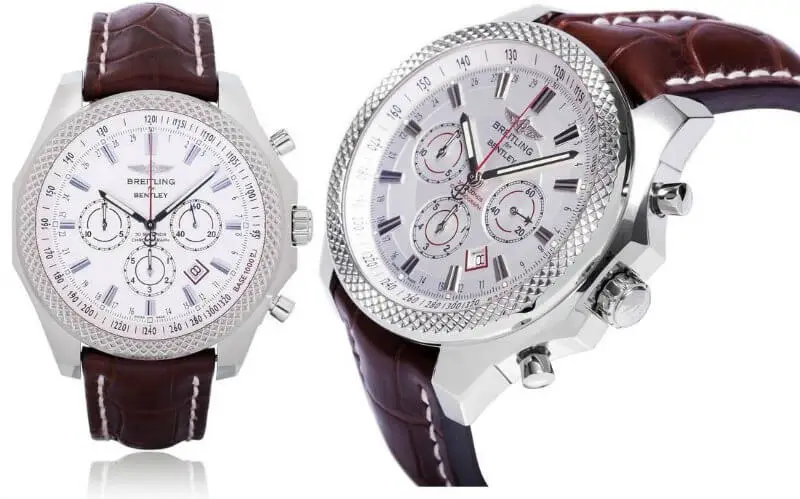 This watch was made as a tribute to the 24 Hours of Le Mans racing group the 'Bentley Boys' and named after Woolf Barnato, the main racer of the group and a financier of the Bentley business.  The watch can come with a steel bracelet or a leather, rubber or crocodile leather strap. I think it looks much more traditional and masculine with a brown crocodile leather strap, as seen in the picture.
TAG Heuer and Breitling are undoubtedly two of the greatest luxury watch brands, especially for men, and so hopefully you now have an idea of which ones to go for if you ever decide you want your first or even fifth luxury watch.
You can see these three watches and the Breitling collections at The Watch Gallery.