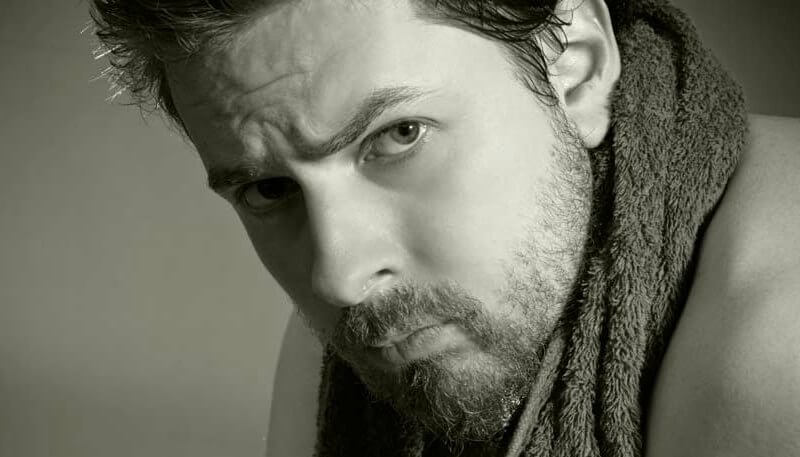 If you are one of those men who rush out of their houses after washing face with harsh soaps and water, you need to take a step ahead and start caring for your skin. Though, your skin doesn't need a bunch of creams, but it surely need some good skincare products to keep it healthy. You should follow the skincare tips just to follow to keep your skin healthy and glowing.

Use Right Shaving Products
Use gentle cleansers to rinse your face and never use harsh soaps which can cause rough and dry skin. Face hair is soft, they need some moisturization before being removed, so use good shaving creams. Go for mild razors and not multi-blade that pull out your hair and end up causing ingrown hair. Don't forget to apply after shave lotion, it will help your skin remain moisturized throughout the day.
Use Good Moisturizers
You can't step out of the house without applying moisturizer. Use glycerin or honey based moisturizers after washing your face. If you don't want to remove your facial hair, you need to take extra care and moisturize them to have nice touchable skin.
Sunscreens Are Not to be Skipped
Sunscreens with at least SPF 30 is advisable. You can't leave home without applying it, if you want to save yourself from harsh sun and redness or rashes caused by it. Wide range of dermology products offer you the best skincare to make your skin look young and fresh. Women love men who care about their skin.
Don't forget your hands
Women notice hands. So, never forget to use hand creams and moisturizers to keep your hands soft and presentable. Always keep your nails clean and cut short. Long nails are for women. But manicures are not just for women, you also have the right to pamper yourself. Women like manicured hands.
Hope our suggestions will help you get a woman's attention and even more. Besides, it will help you have a younger looking skin for longer. But remember, buy good skincare products to stay young and wrinkle free.
 
Authour Bio:
Melissa Mellie is a proud mother and passionate in writing about different skin conditions and skincare. She contributes at Dermology Skincare which helps to fight with common skin care problems. She loves to share her self-tested skincare tips and reviews on various skincare products with her readers through many skincare blogs.