Fendrihan Ltd. recently began selling a stainless steel 3 piece safety razor with a variety of stainless steel handles.  The stainless steel razor at a budget price is something of a grail for manufacturers and consumers, and it's been attempted before: Weber, for example, produced their head and handles beginning at $50 a few years ago. It was unsustainable, and Weber no longer sells razor heads.

The Idea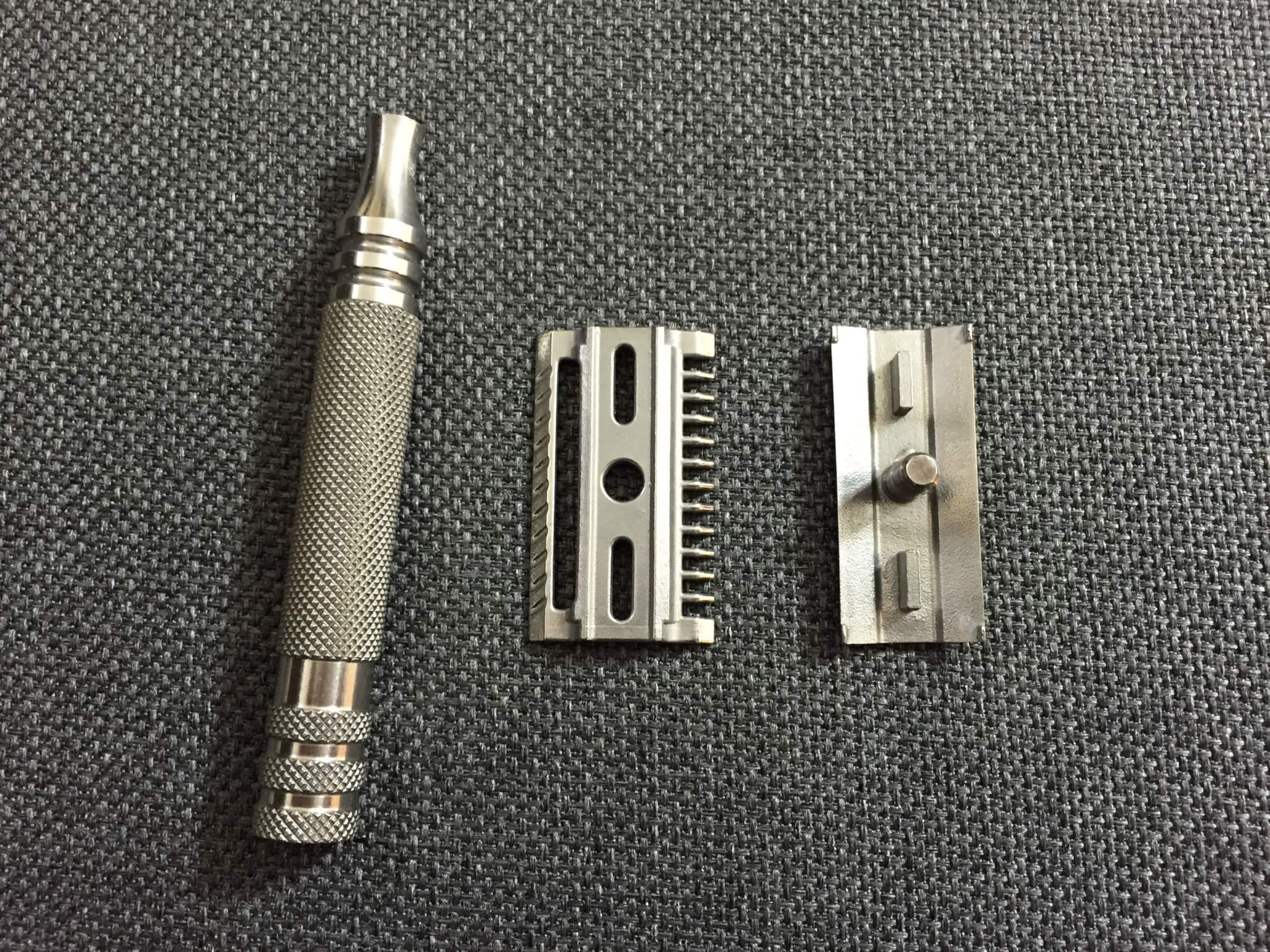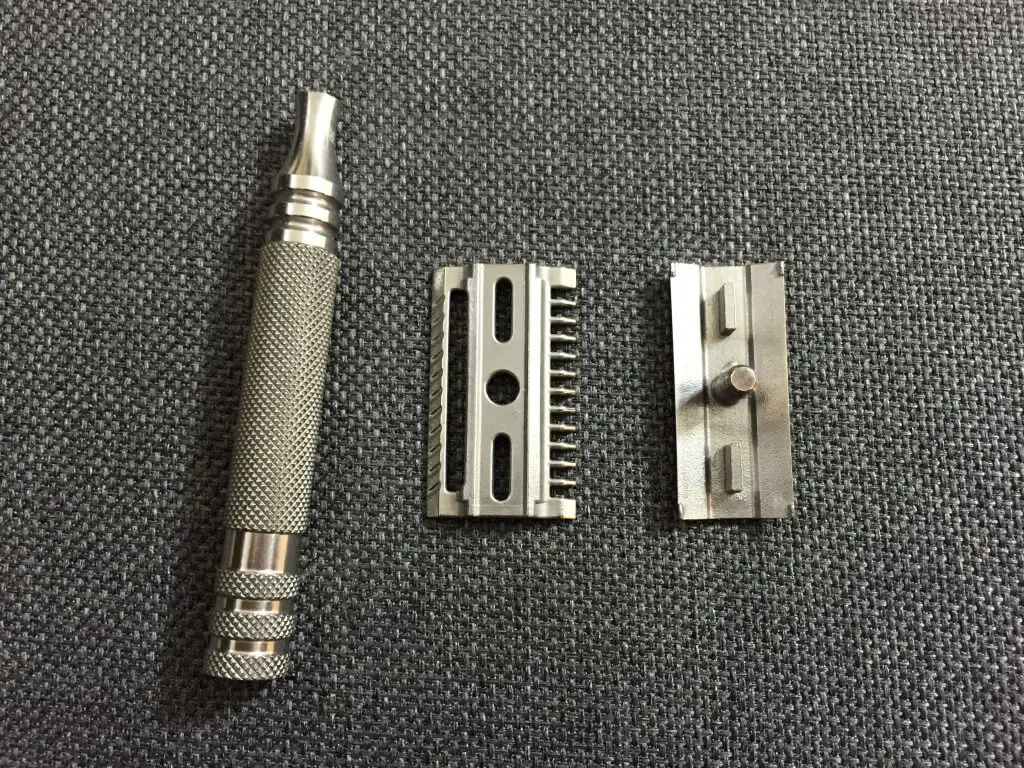 The idea is this: What if you could sell a razor at an affordable price and make it a Buy-It-For-Life item: that it was of such quality that it would last the user's lifetime? What if for a little more money than the zinc alloy razors that are serviceable but fragile, you could have something really good? Zinc disintegrates in contact with water, and has a bad reputation for longevity if the chrome plating is compromised at all. Stainless steel and brass have no such risks, but brass is commonly plated, leaving it susceptible to plating damage.
Stainless steel razors commonly sell for $120-300ish from makers like Above the Tie, iKon, LASSco., and Wolfman. To have a regularly available production model for $39 USD is potentially a game changer.
Instead of machining out of stainless, which is very expensive, it appears from the surface texture to be Metal Injection Molding, where the molten metal is injected into a mold. Manufacturers using this process get precise results with the one upfront tooling cost, rather than the recurring machining costs. It may not always work out to be a huge savings (there are lots of variables in making a product) but it can potentially be one. At the $39 price point, it has to have worked out: Fendrihan is not in the business of selling products at a loss.
The company set out to make an affordable stainless steel razor, and rather than make consumers choose between comb and guard bar, or 'mild' or 'aggressive', they tried to provide all of the options in one razor.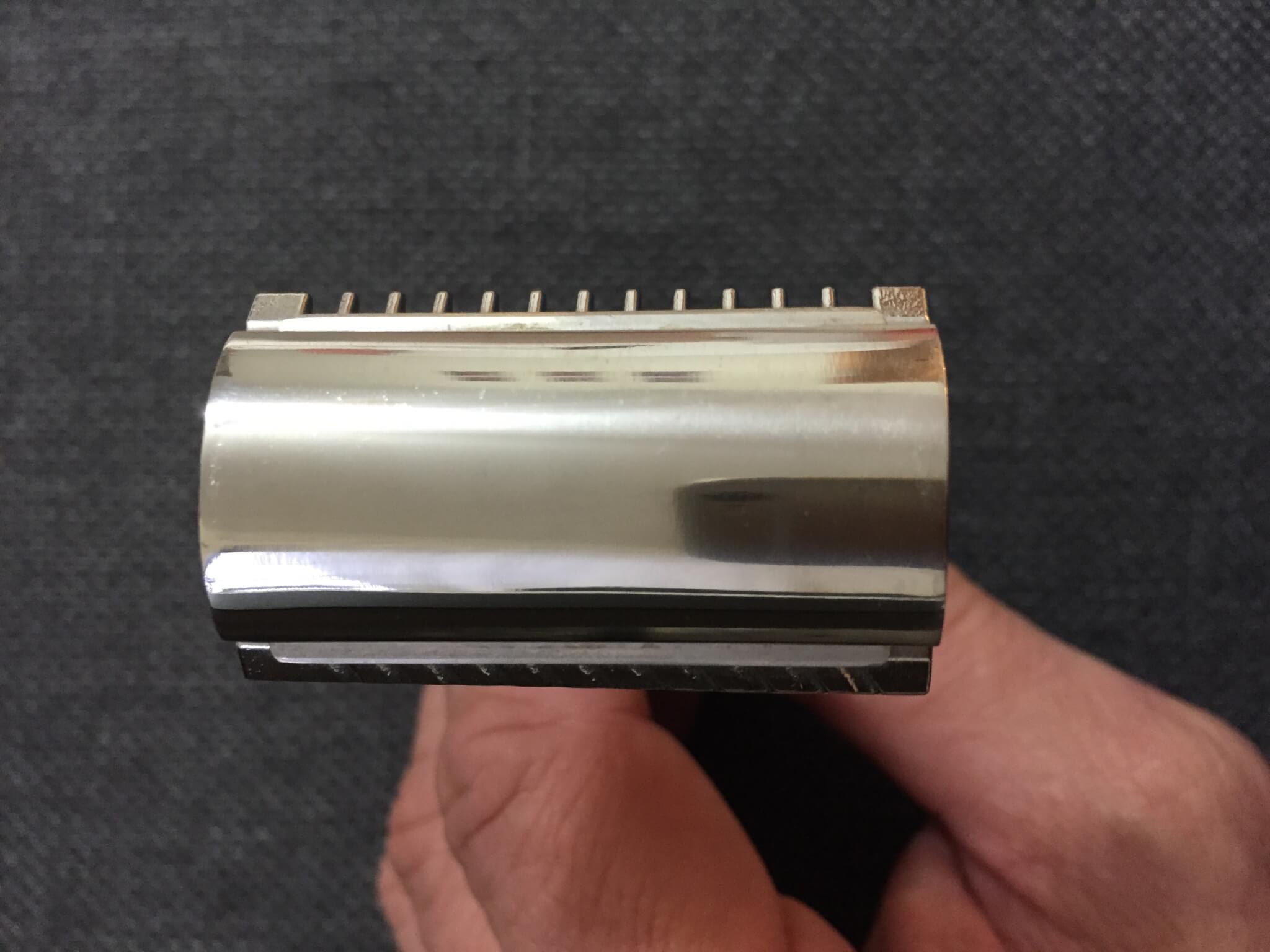 Other razors have attempted this: The limited edition iKon SBS gave users a comb and bar, and a baseplate that flipped to offer mild and aggressive sides. The Rockwell, another stainless razor, provides their users with 3 baseplates that flip to provide 6 levels of 'mild' to 'aggressive' shaves. This goes back in history to the Bohin, a flippable baseplate razor from France in the mid-20th century.
Essentially, this razor wants to be all things to all people, in the best material, at an affordable price, so that it's right for everyone in at least one way.
The Right Razor?
This should have been the right razor for beginners and experienced shavers alike. By setting out to manufacture in stainless steel and make two levels of aggression, it should have been a razor where everyone could at least find half of the head they like. It didn't quite work out like that in my experience.
The point of a DE safety razor is to be able to efficiently and easily remove hair. That's its job in life. Ideally, it does so without irritation, burn, pulling, or laceration.
Some people prefer a more mild razor, while some prefer a more aggressive razor. I define these terms to mean, a mild razor is forgiving, and if there's a little too much pressure, or variance in angle, you won't experience burn or cuts. An aggressive razor almost anthropomorphizes, it wants to peel back layers of skin, and your attention is required to convince it not to do so.
Fendrihan writes on the product page,
"With a combination open-close comb head, you choose the shave. Do you want the forgiveness of the Merkur 34C or 38C? Use the straight bar guard. Feeling more adventurous? Turn to the open comb side for a shaving experience akin to the Muhle R41 or the Joris razor."
The Experience
My experience didn't quite work out like this. In my experience, neither side was forgiving. The comb side was actually gentler than the bar side. Both required a great degree of focus and sensitivity, but the bar side was inclined to cause weepers and lacerations while the comb did not. It was possible to do a 3 pass shave and hear silence on the last pass with the comb, flip to the bar side, repeat the pass, and hear hair still being cut. The bar side was inclined to cause razor burn on the upper lip on the first with the grain pass. This is an extreme razor.
I used the Fendrihan Adventurer model, which is the same as the Scientist, Artist, and Ambassador models. These differ in handle only. I used it with Feather, Astra, Gillette Nacet, Silver Blue, and Personna Lab Blue blades. It was near-uniformly harsh with all of them, delivering the best of the shaves with the Astra SP.


Looking at the profile of the top cap and baseplate, and the razor looks like the angle bends steeper over the comb side, reducing expsoure – that would explain why it feels gentler. I grant that's just eyeballing it under a macro lens, not measuring scientifically, but the experience doesn't lie – the comb side is gentler, contradicting the Fendrihan web store copy's assertion that the bar side should be easier-going.
In my recent experience, the comb side compares to something like, in terms of aggression, a LASS BBS-1, which is a lovely, well-made, machined safety bar razor. I'm not sure what to compare the safety bar side to.
Had it followed through on the promise of being as mild but efficient as the Merkur 34C Fendrihan name-checks on the store page, it would be a great razor for beginners as well as long-time users. As it is, it's difficult to recommend it to beginners, which is a shame, because the price is so approachable for the beginner.
But Fendrihan's done quite a few things correctly here: They've used all stainless steel as advertised. The handle looks and feels decent. The knurling isn't sharp, but is grippy. The head has the somewhat pebbled surface you get from injection molding, but is smooth where it counts for precision. The blade is always straight, never wavy, and it aligns perfectly without adjustment everytime.
The Fendrihan Adventurer, Artist, Ambassador, and Scientist Stainless Steel Safety Razors are available for $39.95 from http://www.fendrihan.com