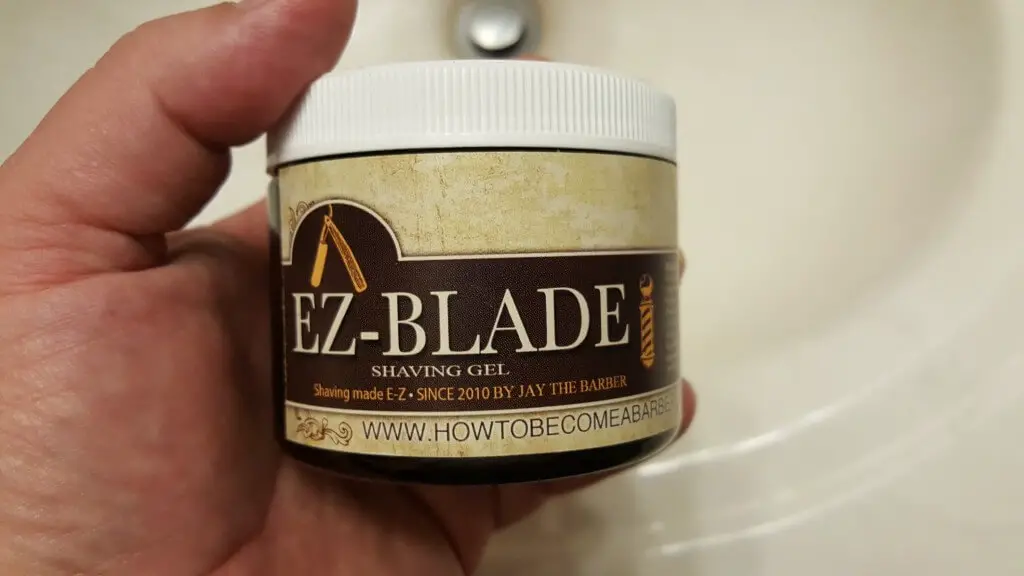 I'm always in the market to try new things. That's probably why I have more shaving gear than I'll ever use in a lifetime and keep collecting more. So when Sharptologist asked me to review a couple of products, I immediately jumped at the chance. And pulled a hamstring. Note to self: gotta work out more!
One of the products he sent me was EZ-Blade shaving gel.  Since diving into wet-shaving head first (or is it face first?) many moons ago, I haven't used a gel except to try out Harry's product. But as I researched this product and company that I had never heard of, I read some good reviews. Some said that they broke out after using it, but they were in the minority, so I wasn't too worried about looking like a radish after using this.
EZ-Blade shaving gel was created Jay the Barber, who has a company called How to Become a Barber, and his website states that he started by selling the E-Z gel to barber shops and it grew from there. (ingredients: Glycerin, carbomer, preshave oil, barbadensis, leaf, juice, citric, acid, lilial)
The first thing I noticed what the color of the gel. Gotta put that in there so you're not surprised. It's green. Like almost neon green.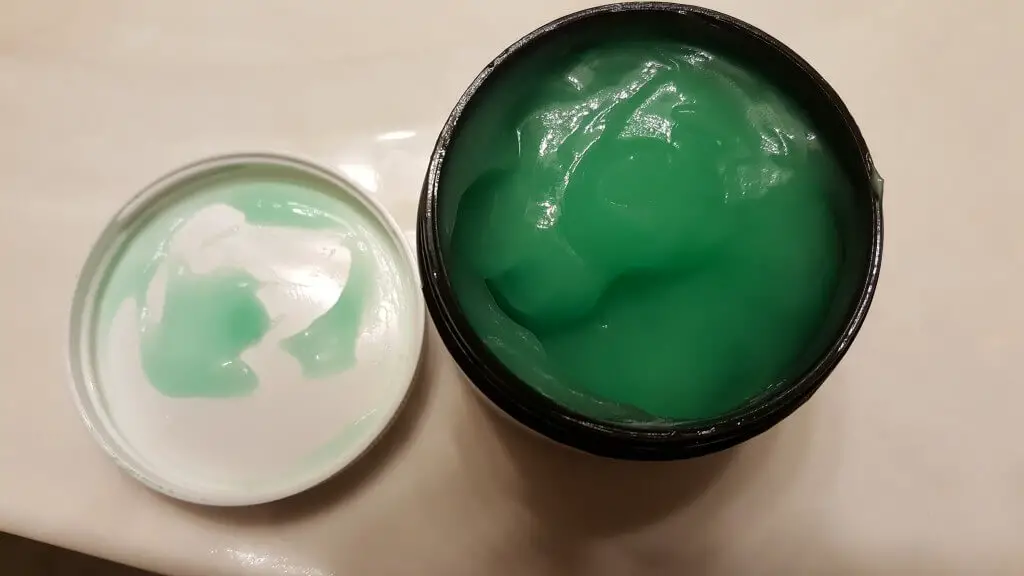 Not what I expected, but I'm not easily intimidated! I showered and washed my face and got my Super Adjustable ready with a new Astra Platinum. I had read and watched a video that showed people applying this with their fingers and not a brush, so I scooped up a dollop the size of a quarter and proceeded to spread it on my face.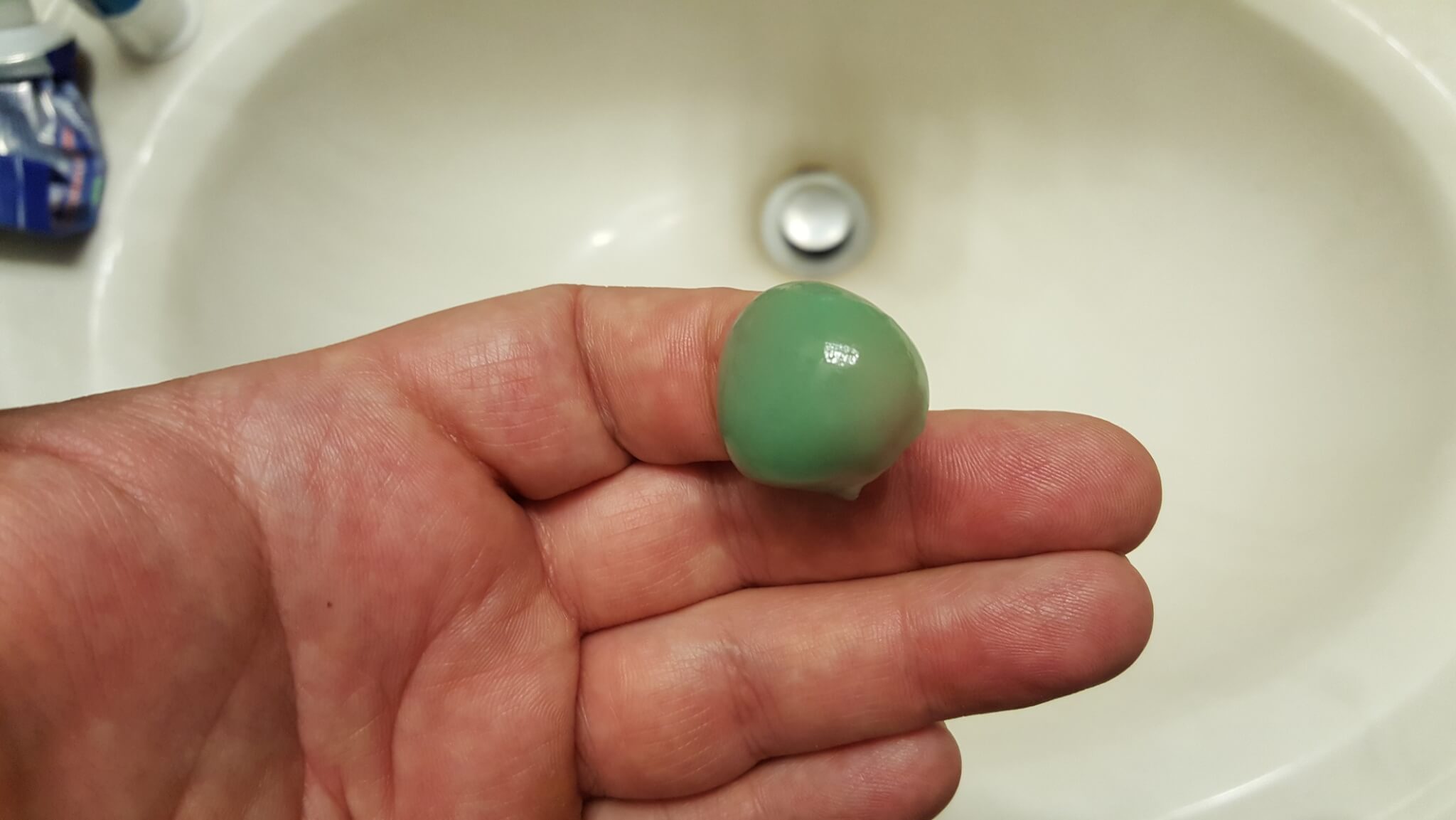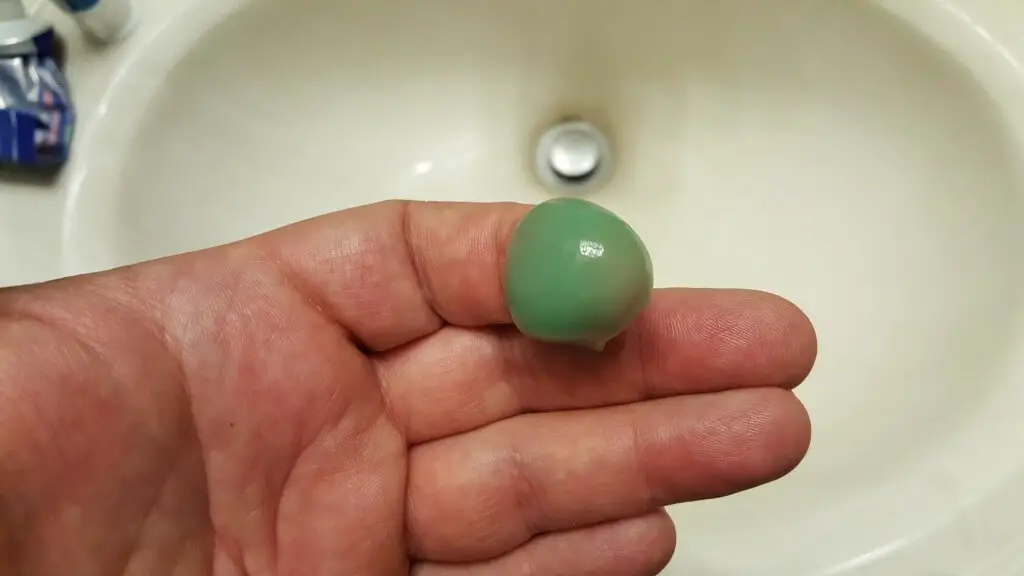 It goes on clear so I concentrated on my right cheek. It's not greasy, so I picked up my razor and as I slowly shaved, I got feedback I hadn't had since I owned a Merkur Futur. The sound of my blade cutting the hair. If you've never heard this, it's actually a little startling the first time. One thing I did notice right away is that it seemed like the gel wasn't providing any slickness. I went to rinse my razor and noticed that the blade was already clogged after one row of a one top-to-bottom swipe. I added a bit more of the gel and went back at it. Since it was clear, I could definitely see where I was shaving, but I still had the feeling that I was shaving without anything between the razor and my skin. After I did my face, applying as I went, I shaved my upper lip and that's where I did get some razor burn. As I rinsed off, I did get a pretty nice tingle from gel, which has a nice minty smell to it. But it did keep clogging my razor.
The next time I tried it, I used a bit less gel and worked it in more evenly, but the gel still clogged my DE. And I still had some razor burn on my upper and under my lower lip and it still felt like there was nothing between my razor and skin at times. I did notice more irritation to my skin, an issue I don't have with regular creams or soaps.
In all, it's probably very good for touching up spots because it is clear. I did notice a lot of positive comments from people who use a "shavette" style straight or a regular straight razor.
The price for the 6oz. tub is $9.99 (slightly higher on Amazon* but with free shipping) which isn't outrageous. If you want to really see what you're shaving and have a straight razor, this might be an option. But for me, I want something that won't clog my razor and provides more slickness and cushion. And for $9.99 I can get shaving cream or soap that'll fit the bill on all counts.
Dud for me, but it may be a deal for you!
*affiliate link