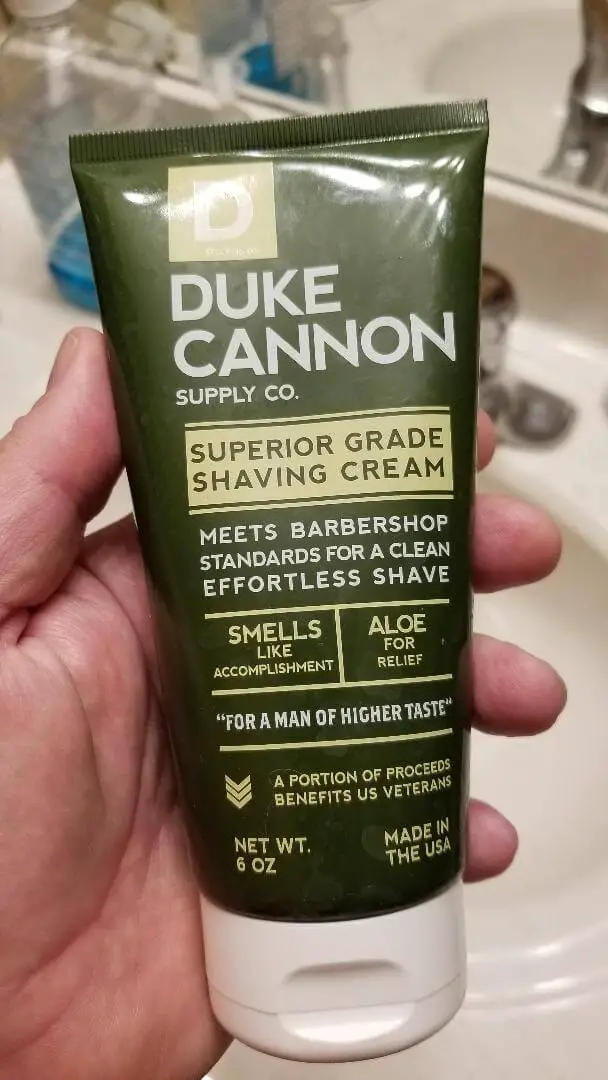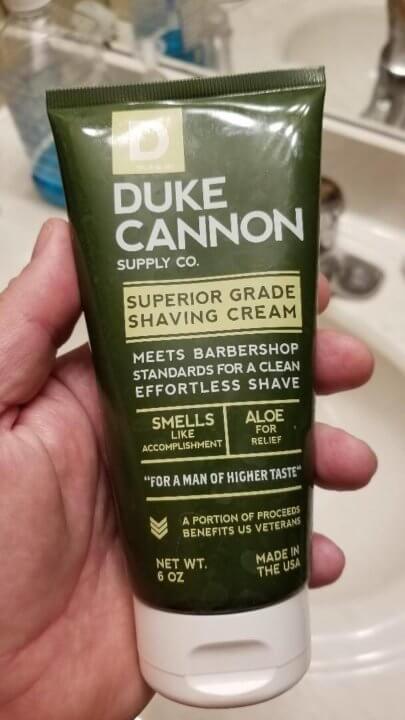 Nothing like pasting on a fake smile as you open the box containing yet another mass-marketed sad grasp at wet-shaving.  That was the initial look on my face when I opened the gift from my lovely wife…a tube of Duke Cannon shave cream.
Holiday Gift
Ahhh, gotta love the holidays as a wet shaver! The gift of shaving supplies from family members. Who doesn't need shaving soap made from organic Yak milk, humanely raised and milked? Or a big company tying to repackage it's goo? It's those sorts of gift from well-intentioned family members that almost makes me wish I didn't tell them about my wet-shaving addiction…err…hobby.
She knows that buying me shaving supplies is like me trying to buy makeup for her. No one is ever happy with the end result. Knowing this, I asked her why she bought it. "The company donates a portion of their proceeds to veteran organizations" was the reason she gave. Since we are both veterans, I decided that was a good enough reason to buy it for me, so I decided to give it a try the next morning.
Of course I looked at the packaging to try and gauge how knowledgeable these guys might be when it comes to wet shaving.  The tube said "Superior Grade Shaving Cream" and that it's "For a man of higher tastes."
The ingredient list has the usual number of ingredients that I couldn't pronounce at gunpoint, but it also had a few that stood out. Like a flower extract and macadamia nut oil. Take a gander:
INGREDIENTS: WATER, SODIUM COCOYL ISETHIONATE, SODIUM METHYL COCOYL TAURATE, MYRISTIC ACID, SODIUM LAUROYL METHYL ISETHIONATE, C12-15 ALKYL BENZOATE, GLYCERYL STEARATE SE, CETYL ALCOHOL, GLYCERIN, FRAGRANCE, HYDROXYPROPYL GUAR, CITRIC ACID, ALLANTOIN, ALOE BARBA-DENSIS (ALOE VERA) LEAF JUICE, MACADAMIA TERNIFOLIA (MACADAMIA) SEED OIL, BUTYROSPERMUM PARKII (SHEA) BUTTER, XYLITOL, PHENOXYETHANOL, CAPRYLYL GLYCOL, ETHYLHEXYLGLYCERIN, HEXYLENE GLYCOL, CALENDULA OFFICINALIS FLOWER EXTRACT
Using Duke Canon Shave Cream
I hadn't done any investigation work into the cream, but knowing it's being mass produced and sold at major retailers, I didn't assume I would need a brush to lather up. Past experiences have taught me that these types of products are usually a brush-less style of cream, something I have to admit I'm not a fan of.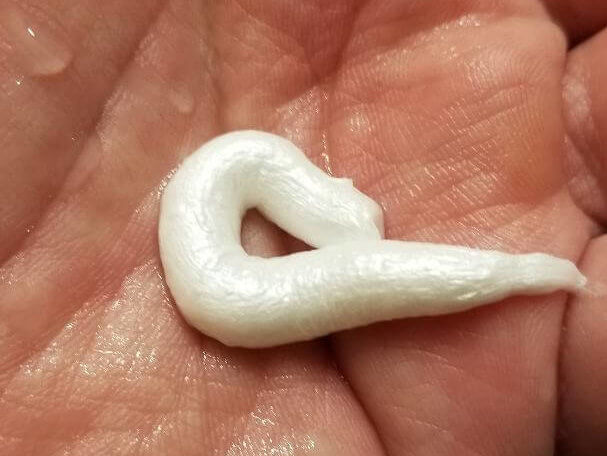 I squirted a bit to start with a face lather and immediately noticed it had that shiny-look that I've come to associate with higher-end creams. Hmmm. Could this be a good product?
I began to hand lather and while I didn't get an enormous amount of lather, what it did create was very slick and had a nice scent to it. I applied to my face and lathered up a bit more. The excess went into my goatee. Who knew that was the best thing about a goatee? I shaved with my Gillette Fatboy and a new Astra razor. The blade slid right across my face with no friction at all. I did one pass and then re-lathered from what I had put on my goatee and got enough for another complete pass. This cream provided good cushion, even with a thin layer and excellent slickness.
Afterwards, my face didn't feel dry…in face it almost felt like I had already applied moisturizer to it. I couldn't detect any noticeable scent lingering after the shave.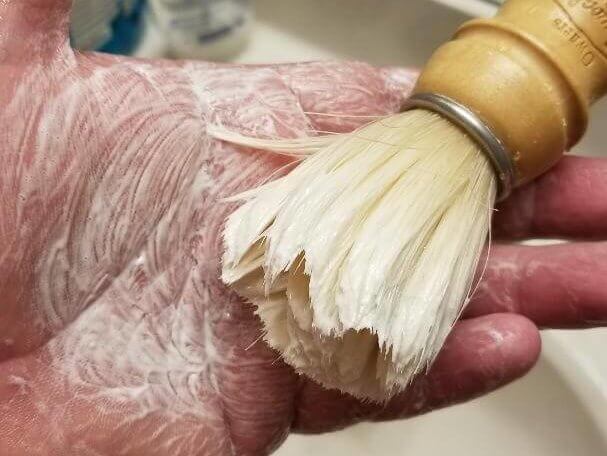 I then tried it the next shave by lathering with a brush. I used a Semogue and that's where I really noticed how well of a performer this cream is. It once again produced a small amount of lather.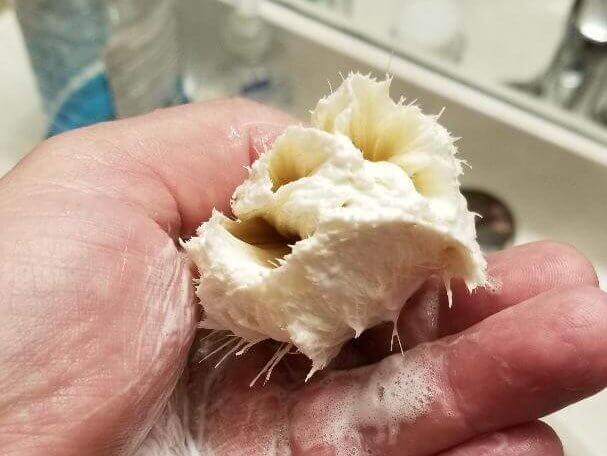 I had enough for a traditional four-pass shave. That itself surprised me, because I was expecting a brushless product where I would have to squeeze the tube to reapply after each pass. Did I say I didn't like brushless products? I don't think this qualifies.
I decided to do more research on the company and the Duke Cannon company has been on the scene for years with their "big ass bar of soap."  They market themselves as a manly type of company and have expanded their lineup to include the shaving cream, cologne, soap and more.
The only downside to this cream is the price. A 6-ounce tube runs $14 and that's on par with some of my favorites like Taylor of Old Bond Street and Cyril Salter. I wish the company would produce this in a tub because that's the only way I feel like I'm using all of it. I'll probably be cutting the tube open to get the very last bits of this product.
I contacted the company and was told that they've donated "more than five figures" to several veteran organizations and causes. That coupled with the fact that their shaving cream a well-performing product that I plan to keep in my lineup…I call it a deal!