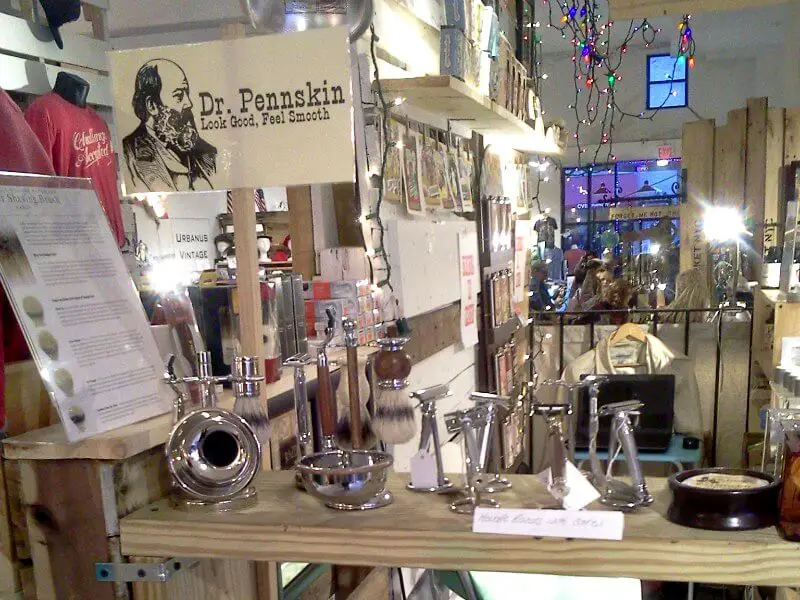 I love publicizing "brick and mortar" wet shaving stores.  Here's Dr. Pennskin shave Company in New York City.

The Dr. Pennskin Shave Company Brick and Mortar store is located in The Market NYC at 159 Bleecker Street, in the heart of the West Village.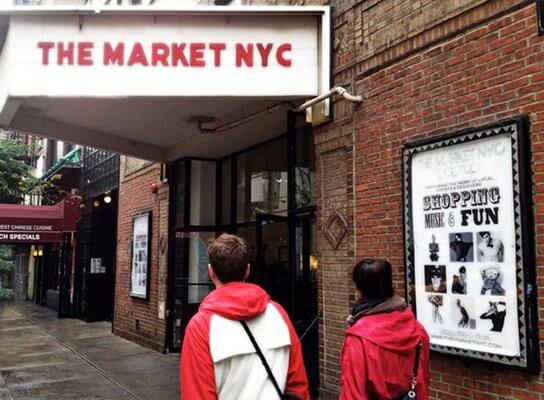 Owned by Barbara Hochstein and Eric Penn, they also sell at craft shows and special events in the Tristate Area ( New York, New Jersey and Long Island)  Barbara says "we make our own men's shave products under our own label Dr. Pennskin. We made a few different types of Men's Shave Soap (some Glycerin base soap sold in a tin and cold process traditional men's shave soap wrapped and labeled) We also made Shave Cream, Beard Oil , Beard Balm and Pre-Shave Oil.
We sell a full line of hardware ( shave sets, safety Razors, straight Razors (Edwin Jagger, Merkur and now Parker) and carry accessories such as brushes, bowls, cup beard trimmers, strops, Alum block, razor packs.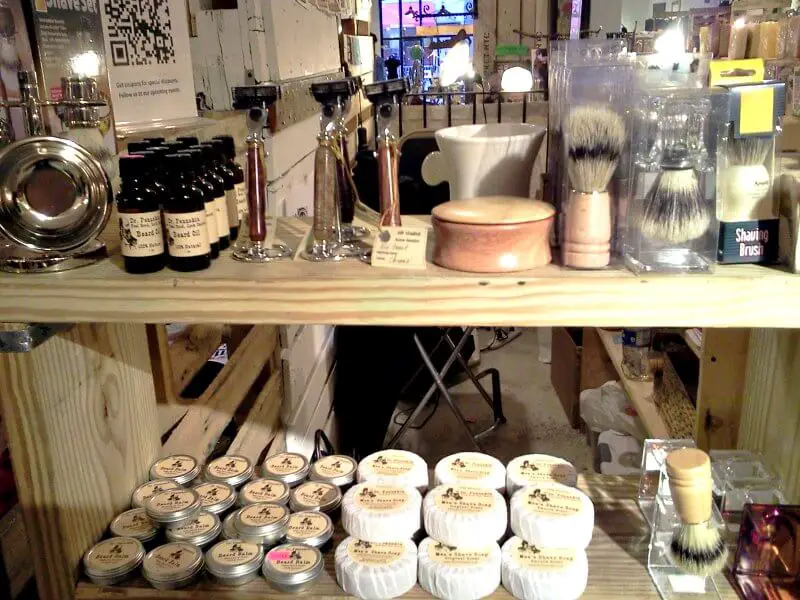 "At the store, we also carry Filthy Farmgirl Soaps, and my ladies skincare line called Beauty Bee plus other bath and body and gift items."
Check out their website at www.drpennskin.com (though not all men's products are up online yet).