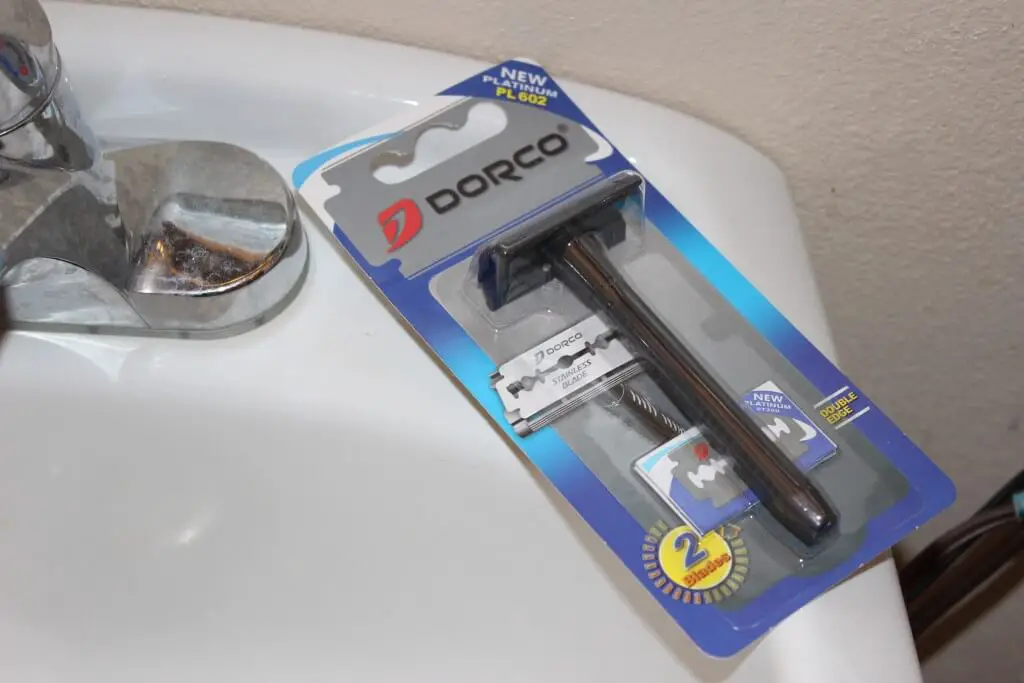 [Updated June, 2020] There's a lot of talk about what the appropriate razor is for a beginner, and what's the most affordable way for a person to get into DE shaving. Many people use the Weishi rebranded as Van der Hagen (covered here), or choose one of the many good options made out of Zamak. I humbly submit that the plastic Dorco PL-602 is a razor that ought to be included for consideration.

Here's what I like about the Dorco PL-602:
It's plastic and goes through TSA without question. (My Maggard MR5 handle held me up at security once.)
It will never break if it should happen to drop.
It will never corrode due to plating loss.
But it has some characteristics that make it good for the new DE shaver. It's affordable. I buy these on ebay for 3.50 USD, or 6.50 for two [editor's note: Amazon is selling a '602 for under $10]. When equipped with a Feather or a Gillette Platinum blade, a damn fine shave is always attainable, and a smooth-all-over shave is a frequent occurrence.
The blade is always aligned. The Dorco PL-602 is a 2 piece razor, similar to the PILS 101NE – The handle spins in the baseplate, and the top cap captures the end tabs of the blade. Instead of having alignment ribs in the top cap, they stand proud of the baseplate, and they're wide enough that the blade won't fall off even if you turn the razor upside down with the top cap removed. Because the ribs are slightly wider than the slot in the blade, the blade is aligned perfectly every single time.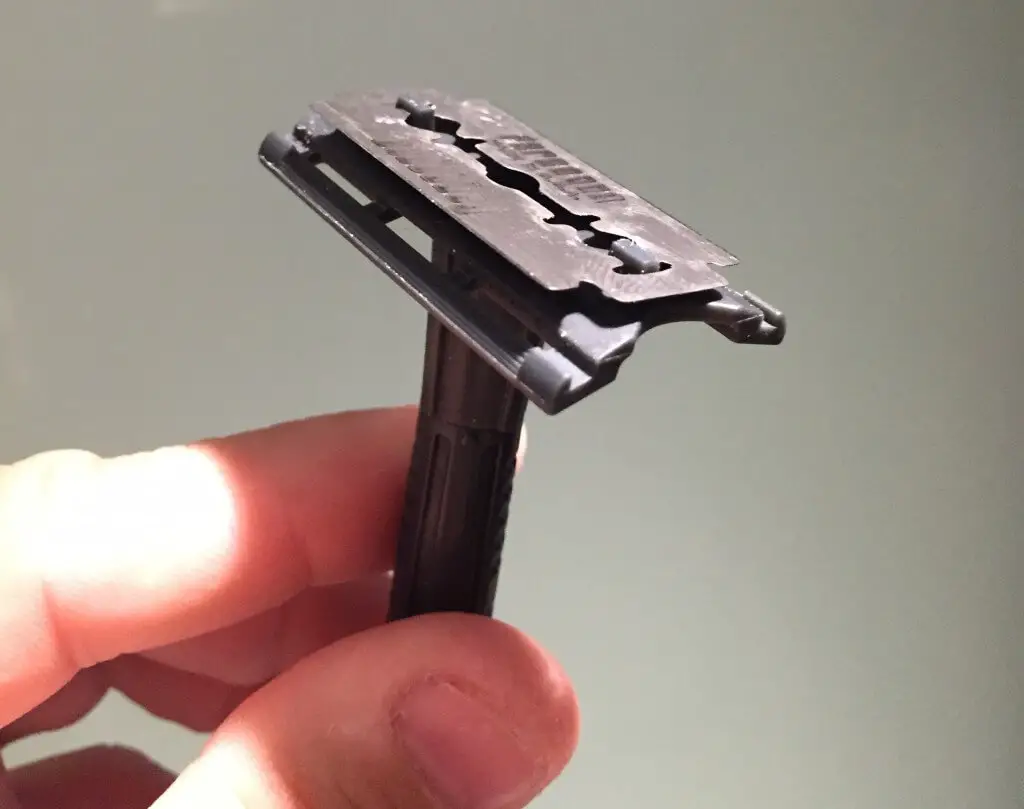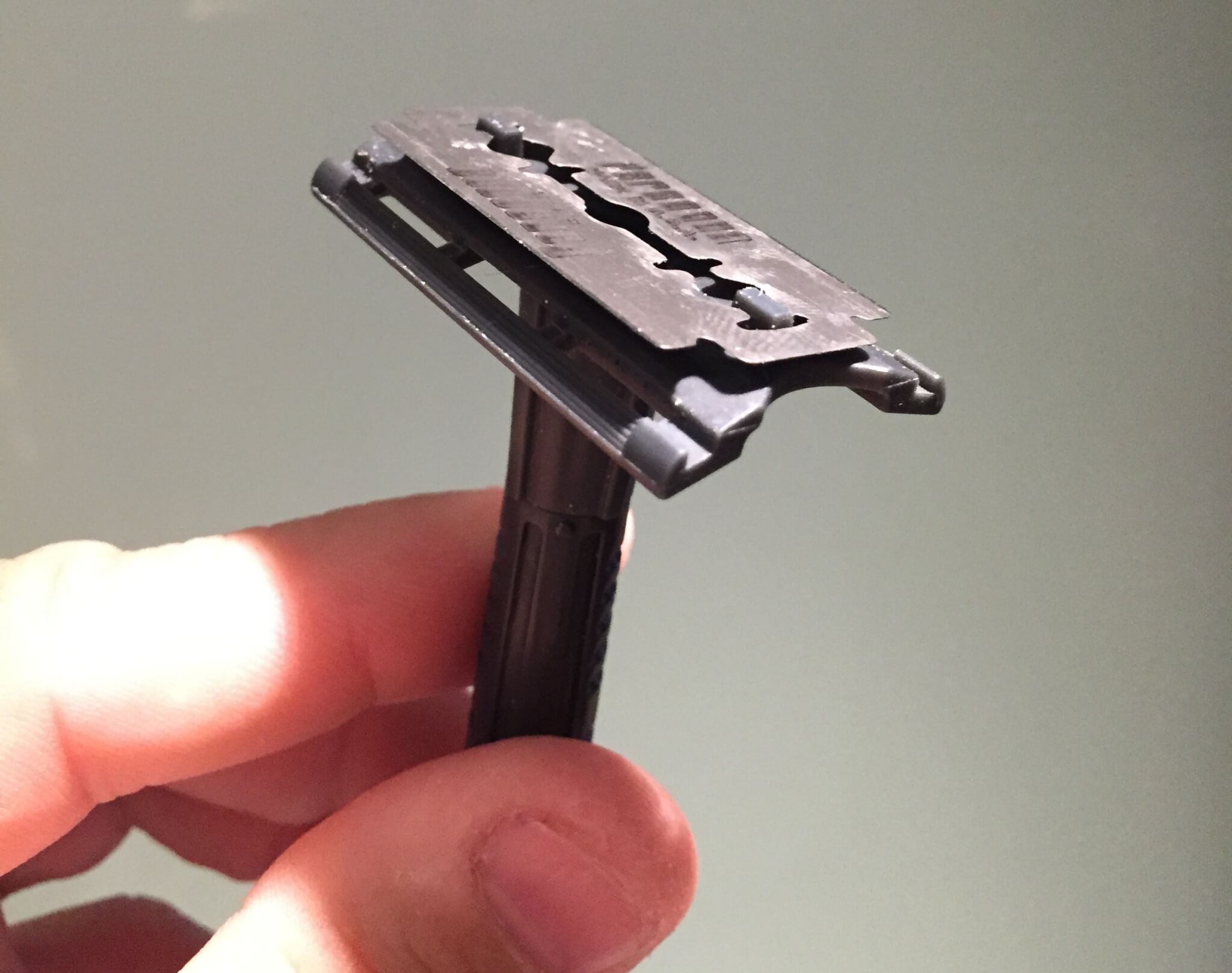 The top cap uses a very coarse thread compared to the machine screw thread that you see on a metal razor. The result, along with the friction coefficient of the plastic, is that it's possible to adjust the razor by loosening the handle a quarter to half turn. To make this easier, Dorco have indexed the top cap by making a dot on the handle, and there are four ribs on the stem extending from the baseplate, so that you can easily see how much you've loosened the handle, changing the geometry of the head.
The Dorco PL-602 is a very mild razor, not dissimilar from an old Gillette like a Super Speed or Tech, but with the head loosened slightly, or with a shim (a blade with the sharp edges cut off by a scissors) becomes very efficient. It's light and forgiving, moving around the face quickly.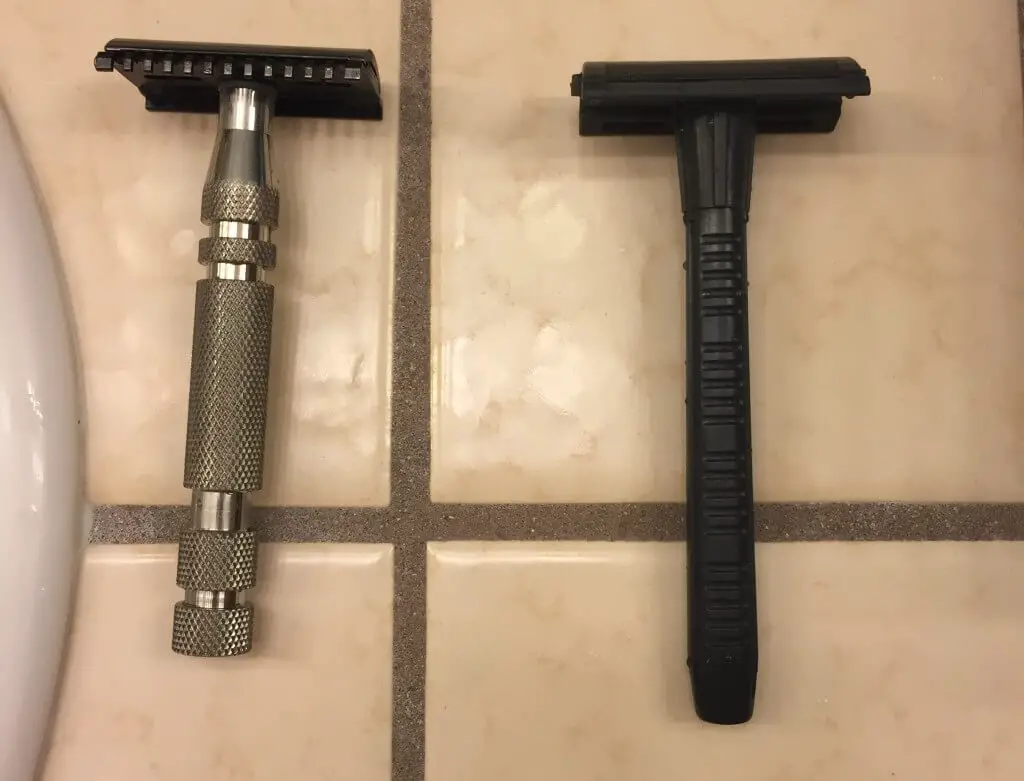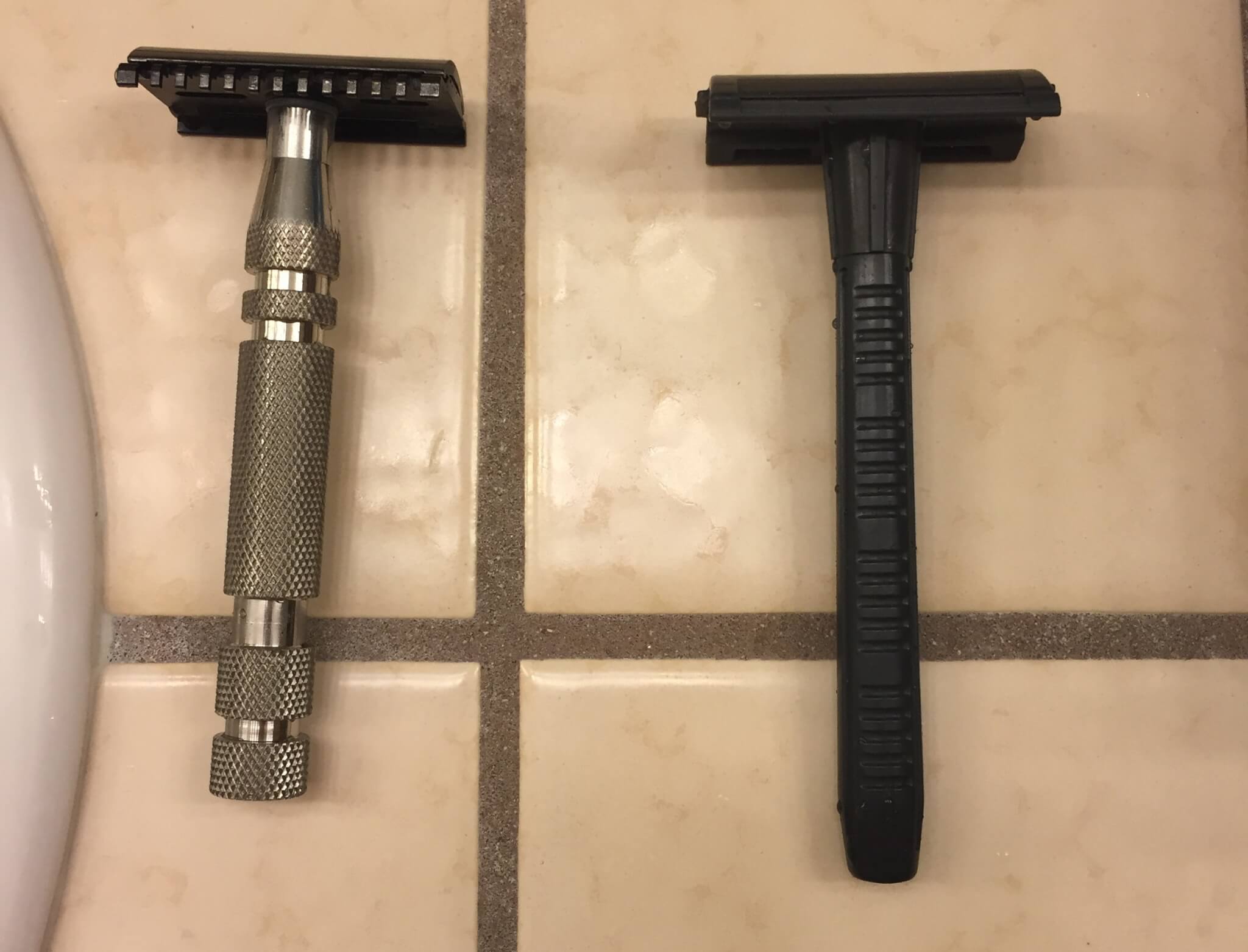 It's not an heirloom razor, but it works, is durable, and if you're trying to live up to the "DE shaving will save me money" ethos, there's probably no more affordable path to take.