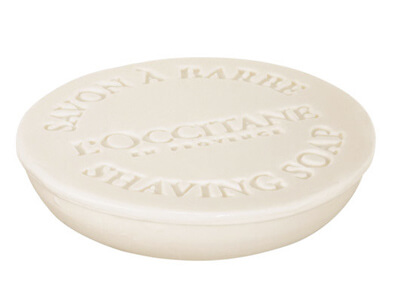 Of course it does. Assuming you can smell it.
When it comes to colognes and aftershaves, scents can define a man. But what about shaving soaps and shaving creams? If you do a good job washing it off, in most cases, the scent is gone.  Right?
Mantic59 himself told me, "Warm, fragrant lather while concentrating on the shaving experience is something I really get into, almost like meditation."
I can see that. Certainly I don't want to shave with something that smells unpleasant, and in fact, some of the menthol creams I've tried have been just too strong.
But since the lovely smell of L'Occitane Cade, for example, is gone by the time I apply witch hazel, I'd actually rather use a neutral or mildly scented soap or cream. Even one that's unscented. Then, I can go to town on a bay rum aftershave or a cologne that will stick with me all day. I sometimes find myself wishing that some of these great soaps and creams did come in an EDT, actually, like Cade. But they don't.
So for me, no, scents aren't a game-changer. I'll take performance over smell any day of the week.
That's just me, though. What say you? Does the scent of your shaving cream or soap really matter?