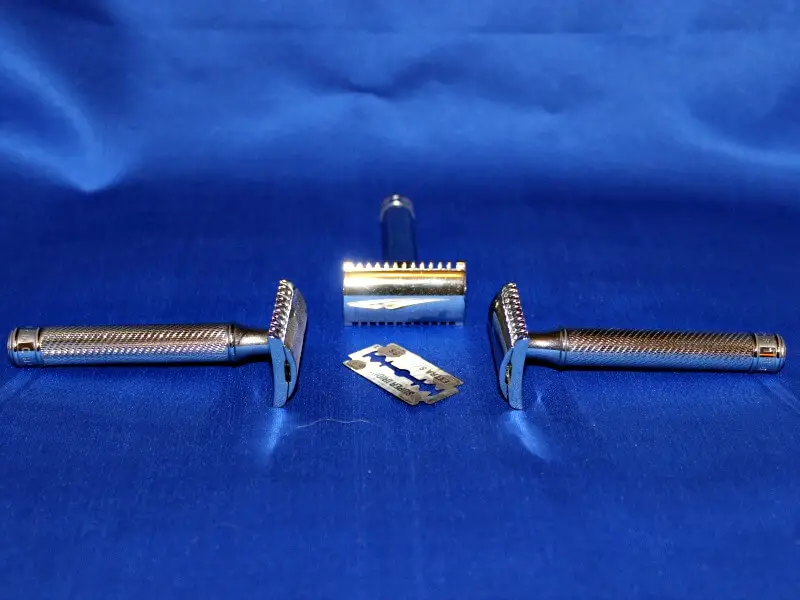 Not very long ago finding a new old-school single blade safety razor in a retail outlet in the United States was virtually impossible.  Mutli-blade cartridge razors of many different varieties were all that could be found.  But it looks like we're seeing a modest resurgence of the old school kit.

The Bad Old Days And The Badder Old Days?
The grand-pappy of the modern razor was invented about 100 years ago and popularized by Gillette.  The story is a well-known one so I won't bother repeating it here (READ about it on Wikipedia if you like).  And things moved happily along, with evolutionary improvements to the design, until the 1970's.  Then, suddenly, two blades became the rage (the fact that profitable patents for the single-blade designs were expiring had nothing to do with it.  Nope.  Nothing to see here.  Move along).  Then three.  Then four…five…six.  Each iteration locking the shaver into a manufacturer's "walled garden" design.  To be sure, other improvements also came: head pivots, skin pre-tension fins, lubrication assistance, etc.  But everyone remembers the number of blades…and their cost.
And over the past few years there has been a bit of a rebellion: shavers "deserting" from the razor blade wars by moving back to older designs (or at least not upgrading to the latest design).  And a few niche' players are now taking advantage of the situation to show mass-market retailers that older designs still have a market…and incidentally make some profit of their own.
Between about 1980 and 2000 probably the only place to find a "new" safety razor was new-old-stock (NOS) caches from businesses (like antique shops).  As the Internet gained popularity you could find niche' sources (including NOS on eBay) and artisan specialty sites.  A few specialty stores (like the Art of Shaving and cutlery shops and beauty supply stores) also started to carry safety razors.  But the large manufacturers still held a stranglehold on shelf space in mass-market outlets.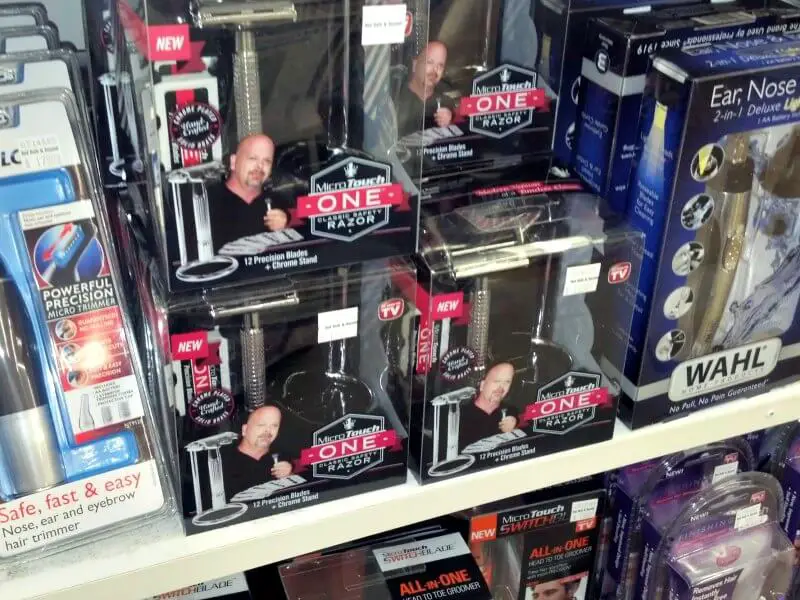 That all changed late last year when the stranglehold was bypassed with the "as seen on TV" route and the Micro Touch One razor.  Rather than get space on the shaving isle they took space on "end caps" and shared space with products like "The Picket Hose," "Flex Seal," and "Tag Away."  And–quite possibly to the surprise of the retailers–the razors sold.
Now it seems like the gates have been opened.  I've been keeping pretty close tabs on widespread availability with sightings in the smallish-city in Texas where I live as a guide.  I've seen Micro Touch One razors in the local Walgreens…and get sold.  Then they recently appeared at a nearby Bed Bath Beyond…and they're selling.  And now I'm seeing a second razor, Van Der Hagen's "Traditional Safety Razor," at my local Walmart, adjacent to the "regular" shaving section no less!  In fact, I got the last razor on the shelf (which I will review soon).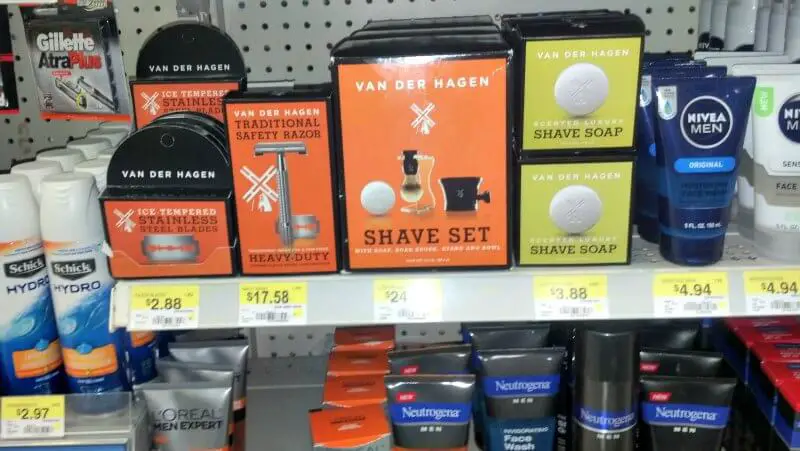 I asked Marty Van Der Hagen about how well the razors are selling.  His reply? He said the response has been "phenomenal…. We initially added the safety razor to one of our higher end sets…to complete the traditional shave experience, but decided to offer it as a stand alone product to see how it would sell. The sell through has exceeded all of our expectations."
So there you are.  Maybe they are not the highest quality razors on the market but they certainly are a good value and possibly a "gateway" product to a much better shaving experience.  And they are selling….