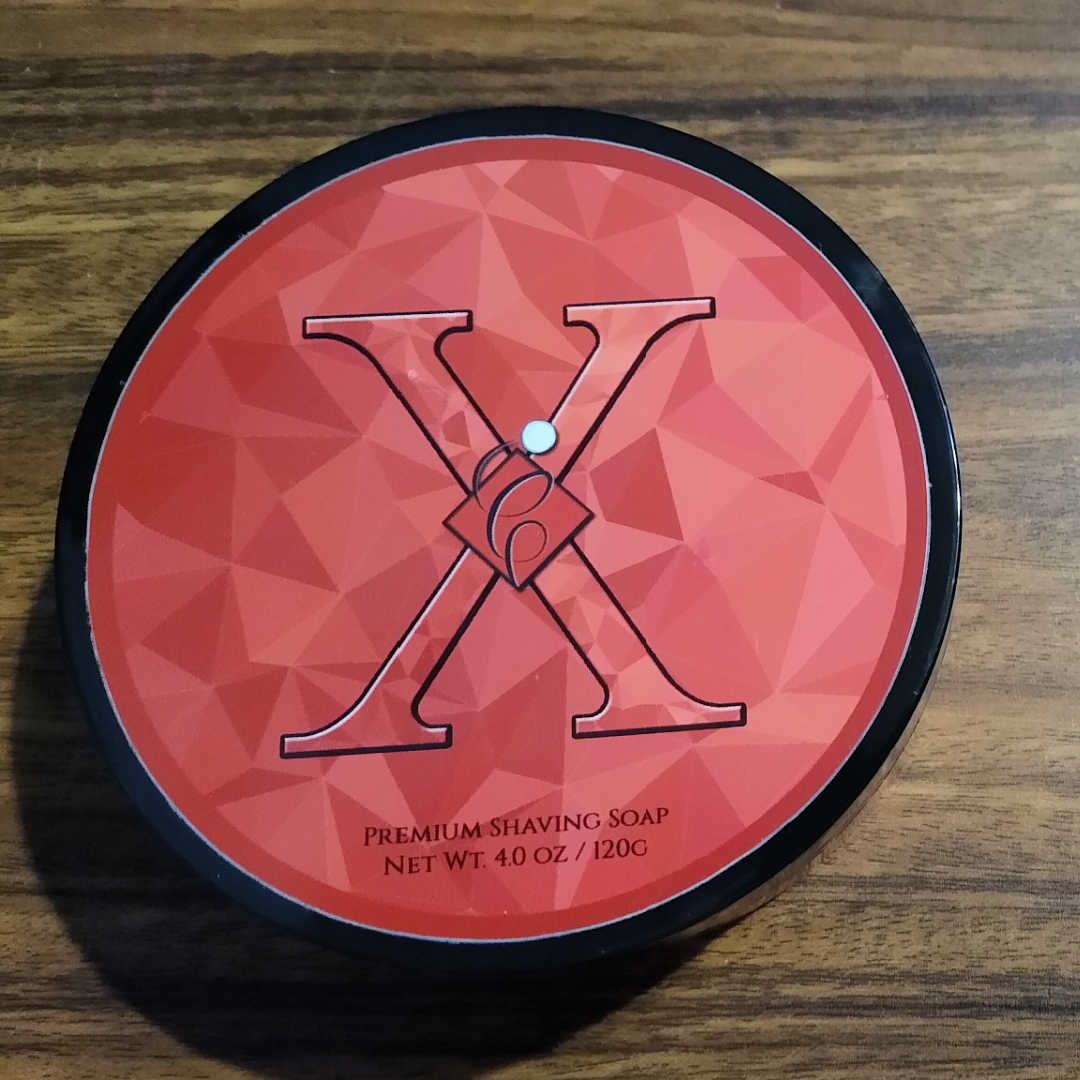 Catie's Bubbles shave soaps have been on Sharpologist's best shave soap list for some time, but I haven't reviewed them in a while. Here are my impressions of Catie's Bubbles "X" premium shaving soap that I picked up at the recent Maggard meetup back in May.
Catie's Bubbles
From the Catie's Bubbles website:
"A decade is a long time. Thank you all for accompanying me and supporting me on this journey. For our anniversary releases I restrict myself to creating a new scent using only ingredients that I've used in a previous product. The end result is something new but has various familiarities depending upon which releases in the past your nose has experienced. X is a blend of bergamot, lime leaf, raspberry, plum, rose, geranium, sandalwood, patchouli, Haitian vetiver, amber, and musk. It all comes together as a bit of lightly sweetened opulence with a bit of a dark side as the fragrance dries down. Again, thank you for sharing this journey with us and I look forward to many more of these celebratory scents in the future. "
Ingredients: Stearic acid, Water, Garcinia Indica (Kokum) Seed Butter, Mangifera Indica (Mango) Seed Butter, Potassium Hydroxide, Elaeis Guineensis (Palm) Oil, Glycerin, Simmondsia Chinensis (Jojoba) Seed Oil, Fragrance, Sodium Hydroxide, Sodium Lactate
My Experience With Catie's Bubbles X Shaving Soap
Presentation
Catie's Bubbles X shave soap is presented in the typical four inch diameter plastic jar. The jar has a side label in addition to a label on the lid, handy for those who stack their jars. There is 4oz. of product inside.
Scent
From the jar my notoriously insensitive nose gets a mainly deep, "earthy" rose with some other notes I can't pick out. Mrs. Mantic59 gets musk, rose, some citrus, and some sandalwood in addition to the rose. My impression is that this is a masculine rose scent vs. a more middle-of-the-road, unisex rose scent of TOBS rose or Trumper rose. I find the scent softens quite a bit when the lather is applied to my face, but still noticeable.
Lather
I find the pretty lather easy to build (even in my "hard" water) but very thirsty–this shave soap can take quite a bit of water. When I tested it for extremes I found myself adding way more water than usual before the lather finally broke down. This lather is quite thick and almost looks like a Greek yogurt. It looks "dry" on my face until it is very well hydrated.
Performance
Catie's Bubbles is on Sharpologist's best shave soap list for a reason and X is no exception. I find lubrication/glide outstanding, cushion/glide excellent (just a touch off of the 'outstanding' class), and post-shave skin feel among the best in its class.
Summing Up
Catie's Bubbles X shave soap reaffirms Catie's Bubbles place on Sharpologist's best list. The commitment to both scent and performance is on full display here. Catie's Bubbles shave soaps are also available from these sources.