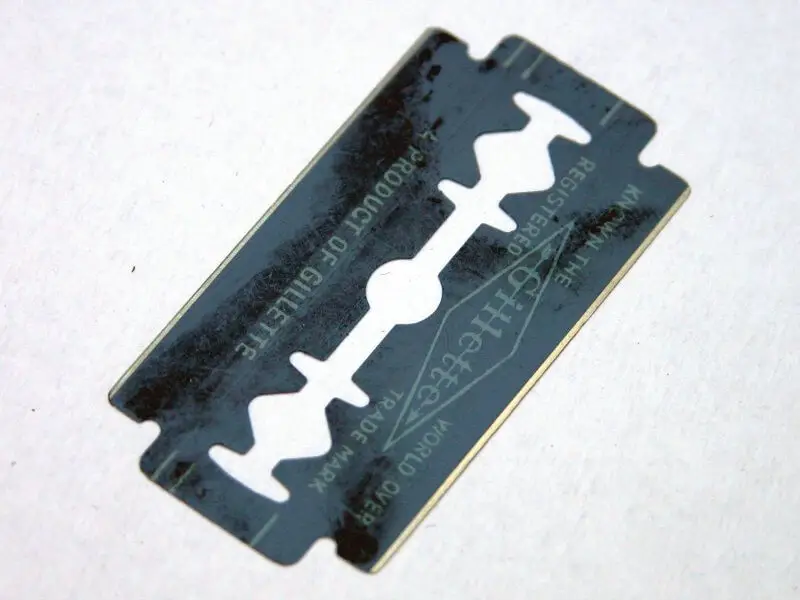 As I have previously written, my favorite brand of razor blade appears to be out of production and now that I am almost out I have been trying other brands. I had been told that the Crystal brand was the same blade as my beloved blue label "Israeli Personna" blades so they were the first I tried.  I used three different razors with this brand so I could see a variety of performance.

Crystal Blades
Unlike my beloved "Israeli Personnal Blue" (IP) blades, Crystal blades were less forgiving and a bit more harsh in most environments.  My first few shaves with the Merkur Progress and Parker 92R resulted in a number of small nicks.  Interestingly, shaves using Crystal blades in my Merkur HD were much closer to what I experienced with IP blades.  This may be why some people say they are equivalent products.
Viewing IP and Crystal blades under a scanning electron microscope (SEM) shows the dramatically different manufacturing (the blade edge is near the top of these pictures):
Unused IP: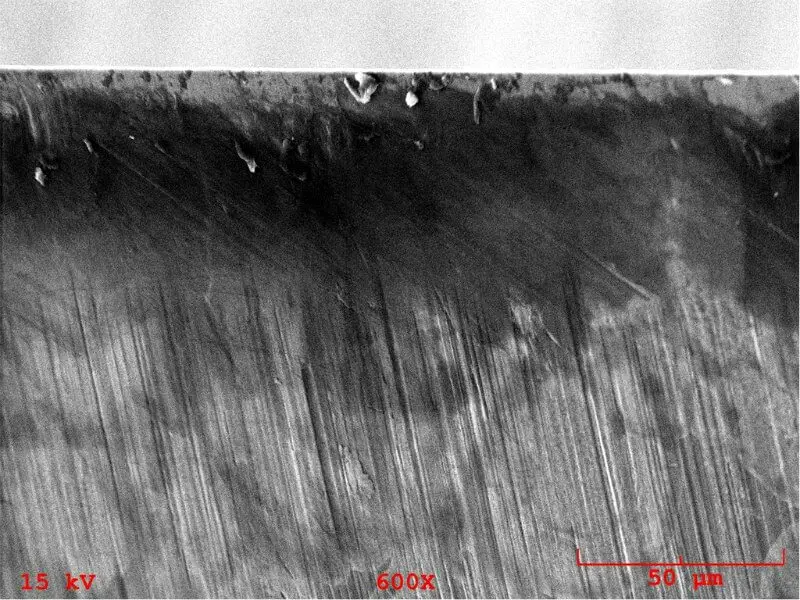 Unused Crystal: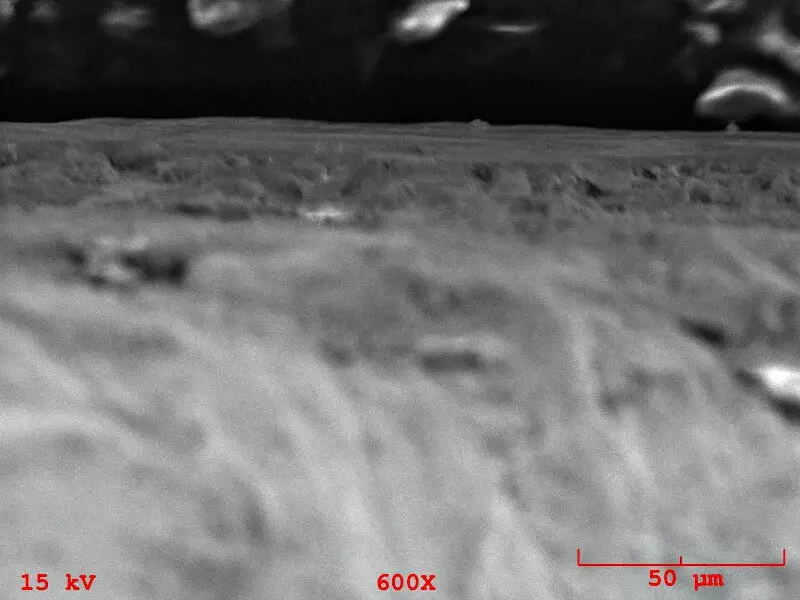 The SEM operator and I puzzled over this image for a while until we realized the cloud-like look coming in and out of focus was an exceptionally thick non-stick coating.  By the fourth shave this coating was largely worn away: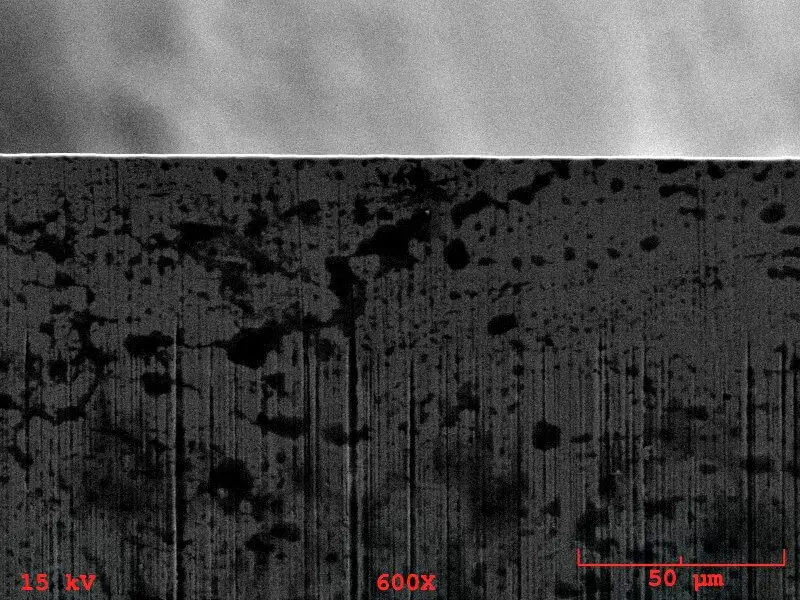 Interestingly, the edge still looks in pretty good shape!  I could have easily gotten a few more shaves out of it.
Thanks to John at West Coast Shaving for his help obtaining the blades for this series of posts.  Special thanks to Omkar at myshavingclub.com for providing additional samples of the Crystal brand.