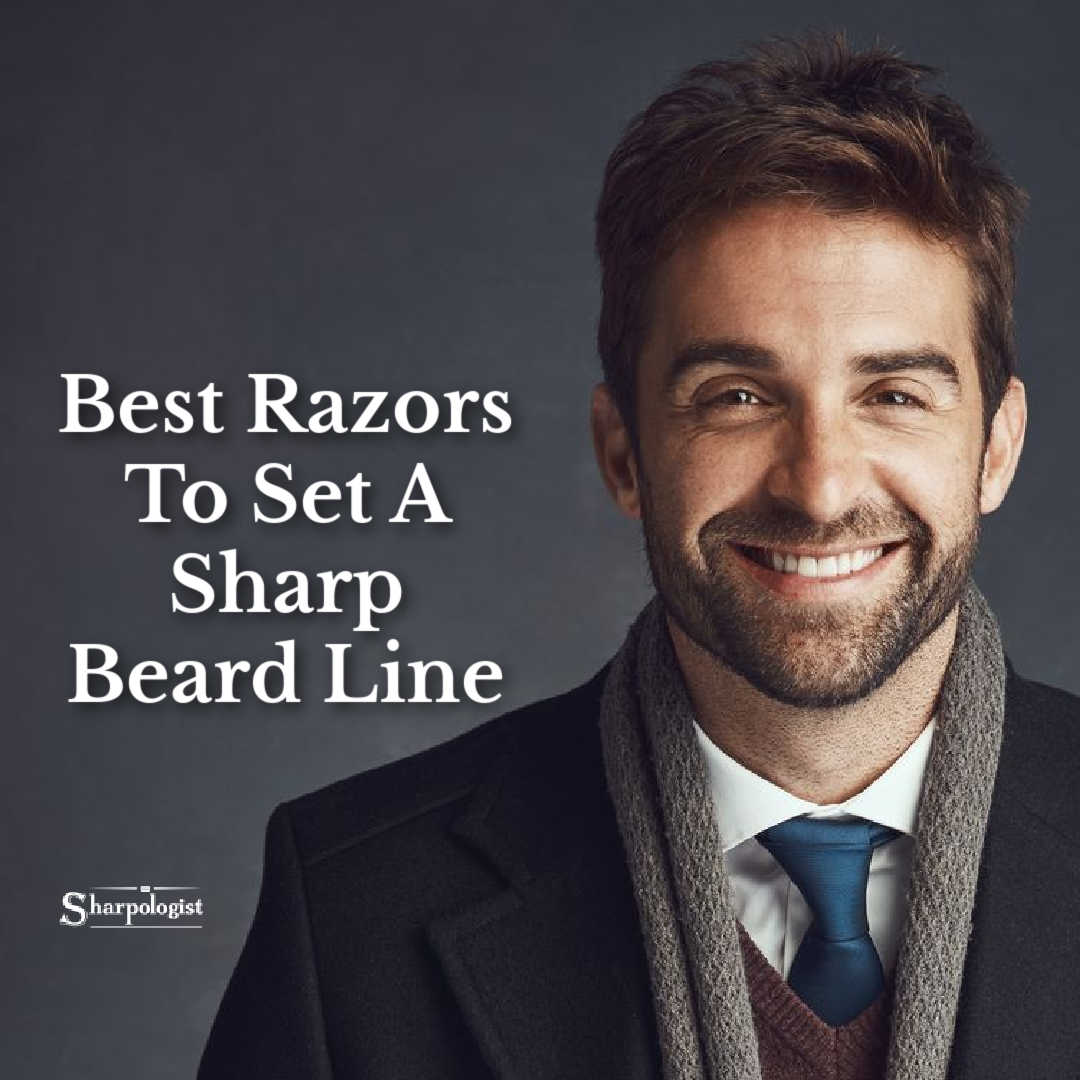 If you're looking to get sharp beard lines without the hassle of choosing the right razor then this is the guide for you!
There was a time when many men wanted to experiment with growing facial hair, but couldn't due to stringent dress codes in the workplace and even some colleges.  Now more than ever, growing facial hair is more acceptable and best of all in style.
If you're looking for a look that will really set yourself apart from the rest, then you'll understand the importance of a properly trimmed beard with sharp beard lines.  
The Shape: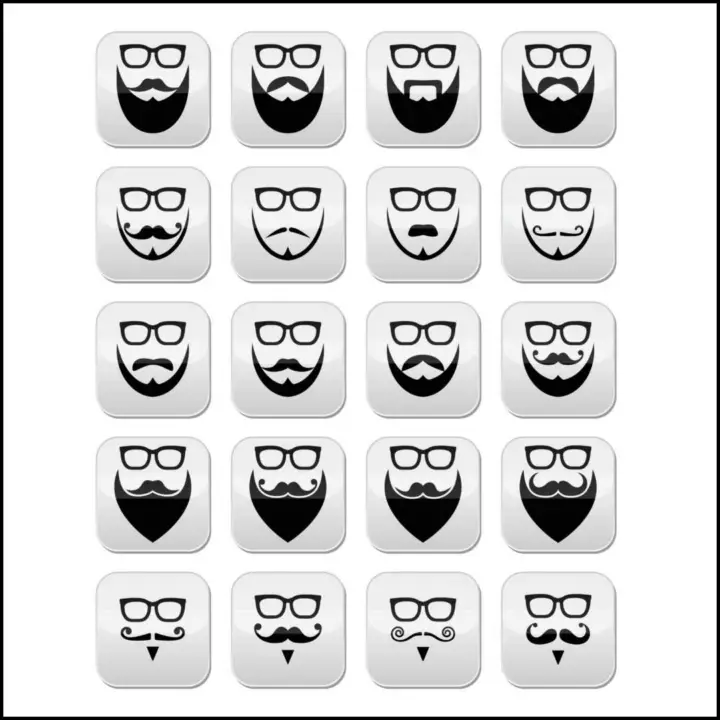 Before you go any further, it's important to choose the precise shape of your beard, thus establishing your new look.  There are many different designs to choose, and the best part is, you can try different ones. 
The Tools: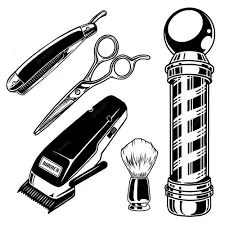 There are countless templates, tools and tricks out there for creating a perfect beard line, and you can use just about any combination.  Personally, I've stayed away from the trendy gadgets of today and like to stick with old fashioned hardware.  
Here are my choices for the best (and more challenging) tools for establishing a sharp beard line. Always remember YMMV (Your Mileage May Vary) whenever using different wet shaving tools. 
Best: Straight Razor/Shavette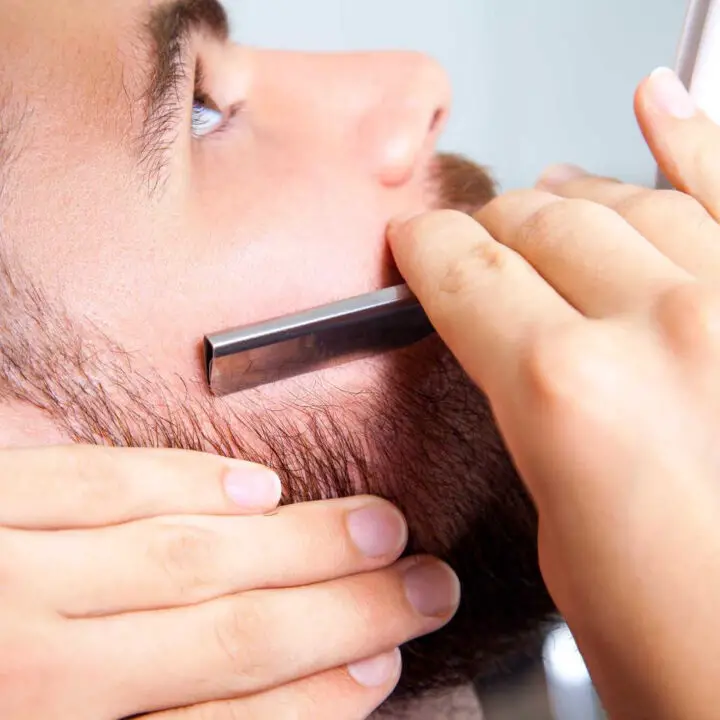 "Straight" or "Cut Throat Razors" have stood the test of time, being a relative shave tool for over 200 years. At one point there were over 100 different makes of straight razors made in over a dozen countries. 
When it comes to creating and maintaining a sharp beard line, the straight razor is hard to beat. The lack of a blade guard allows the user to adjust their angle and get extremely close, creating the straightest line possible and with minimal effort. With a little patience and practice, you'll have a perfect beard line without the use of any templates.   
Best part is, if you make a little mistake and the line is not straight, you can fix it much easier than any other razor.  Professional barbers are trained to use straight razors while creating beard lines so that's saying something.
Although a great tool, traditional straight razors do require a learning curve, higher initial investment and regular maintenance to keep sharp. You can eliminate some of that with a shavette (or straight razor that uses disposable blades) and still get the same results without the high price and regular maintenance. Remember, a straight razor has the longest learning curve of any traditional wet shaving tool  so take your time when diving in!
Pros: 
Best lines possible as the straight razor has no limit to angles.
Readily available from online and brick and mortar retailers, plus a huge interest in vintage pieces. 
Built for life
Cons:
Initial investment is expensive 
Learning curve takes time.
Maintaining a traditional straight razor is time consuming. 
Notable producers: Dovo, Feather, Parker
Runner Up: GEM Style Single Edge Razor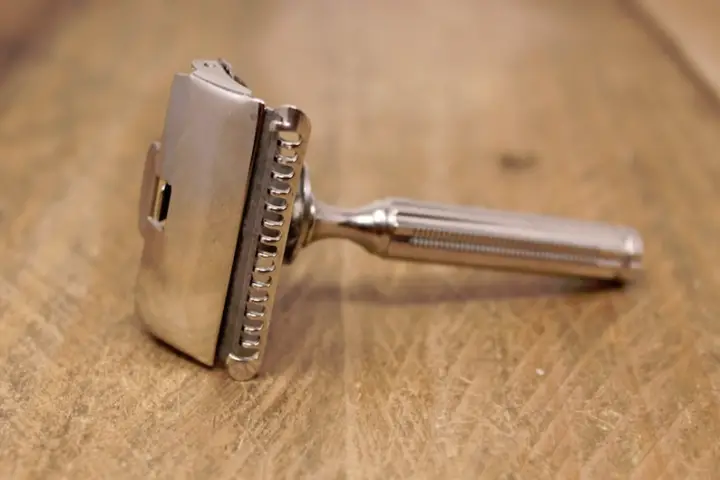 This particular style of safety razor creates an excellent beard line similar to a straight razor without the learning curve and maintenance.  These razors use disposable blades that feature only one cutting edge angle in a way that you can really get a sharp line and very smooth shave.  
I personally love using this particular style of razor when lining up a beard. It's so precise and easy to see the line while shaving, plus it's almost as easy to angle as a straight razor to get your lines super clean and sharp. GEM Style safety razors perform well, but unfortunately are nowhere near as abundant as DE safety razors leaving the choices very limited.  Blades are limited compared to DE razors but still abundant enough.  
Pros
Easy to achieve line, safer than a straight razor.
Initial investment and maintenance is low. 
Cons
Blades are very limited when compared to DE safety razors.
Limited models in production 
Notable Makers: Wolfman, GEM (Vintage), Star (Vintage), Above the Tie, PAA (affiliate link), Blackland. 
Notable Mention: 3 Piece Double Edge Safety Razor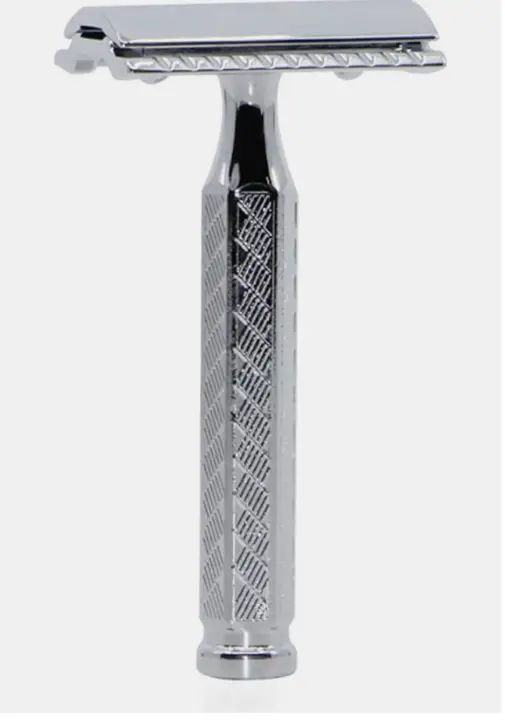 The 3-piece double edged razor is perhaps the most replicated design in wet shaving history.  Created in the beginning of the 20th century by a man you may have heard of before, (King C Gillette) after his frustration with having to strop and hone his blades while traveling as a salesman. He created a razor that would use disposable blades (also of his creation) which would become one of the best selling shaving tools of all time.  
I find the basic 3 piece double edge razor to be a good all round tool for achieving a sharp beard line. The learning curve is shorter than the previous razors mentioned and this particular design is readily available in all price ranges. The blades are loaded straight making it easier to see what you're doing. 
I recommend using a razor with a thinner top cap and a solid guard bar (Gillette Fat Handled Tech for example) to work really well when creating a straight line.   
Pros: 
Readily available both new and vintage 
The largest variety of blades out of any form of wet shaving.
Learning curve is relatively short and simple
Cons:
Requires some practice to get the perfect angle when lining up the beard. 
Cannot be used with any templates. 
Many DE razors are often bulky and difficult to see what you're doing when establishing a line. 
Notable Producers: Literally too many to mention 
Notable Mention: Injector Style Razor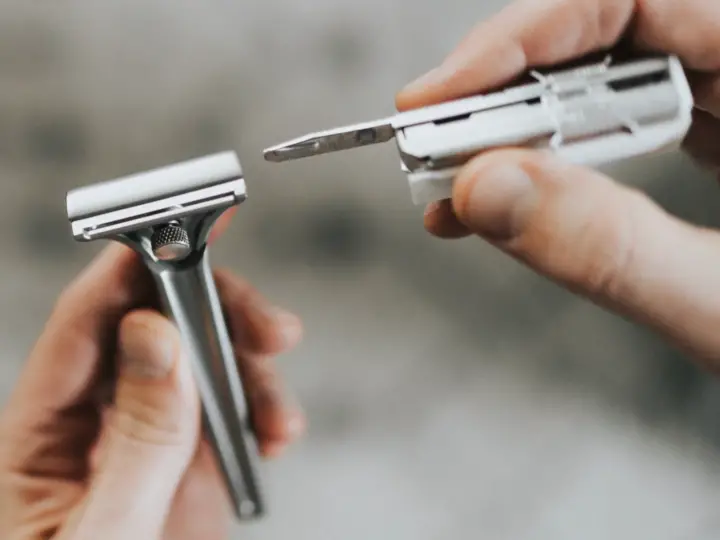 Once known as an alternative to the Gillette-dominated shaving market, the Injector style razor is still relevant today with a strong following.  In case you don't know, an "Injector Style" is a single edge razor that requires the blade to be injected in and out through a unique process involving the blade case.  
When it comes to establishing a sharp beard line, injector razors will get the job done with a little practice.  These work much like a cartridge style razor, but with a lack of several blades and non-pivoting head makes it much easier to see, when establishing a line. 
Make sure to stretch the skin slightly when using this style of razor as it will really enhance the line especially if closer to the jawline.  
Pros:
Relatively inexpensive and still plenty of options both new and vintage. 
Fun to collect and there are alot of dedicated groups out there for support. 
Provide a cartridge style shave without all the blades. 
Cons:
Blades are very limited. 
Require skin stretching technique…so more practice. 
Notable Producers: Schick, Supply (affiliate link), Parker (affiliate link), Asylum (Sharpologist advertiser)
Notable Mention: OneBlade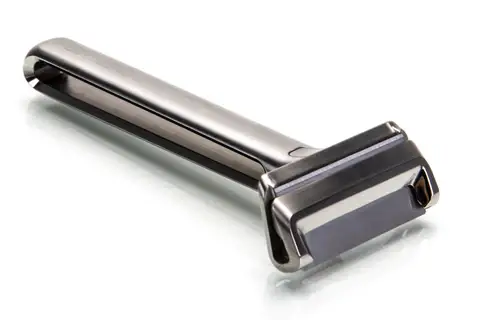 The OneBlade (affiliate link) is a modern single edge razor that is the result of a lot of R&D. It took a few years to become a reality after several dozen prototypes and test runs. Consisting of a pivoting head the OneBlade requires a different technique than that of a DE or SE razor, thus putting it in its own class for this review. 
In my experience, the OneBlade establishes a sharp beard line, and works well enough when using a slight skin stretching technique, raising the desired beard line about a ½ of an inch or just over the jawline. This makes it much easier to see what you're doing and allows the pivoting head of the OneBlade to make a perfectly straight line. 
Pros: 
Readily available, lots of resources
Short learning curve 
Models available for every budget. 
Cons: 
Only one producer of this design 
Razors that provide a Challenge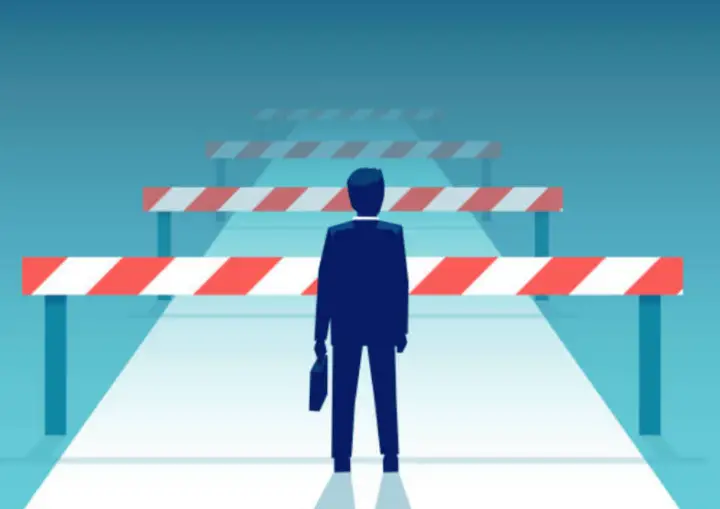 These razors still get the job done and will work for most wet shavers, but provide a more difficult learning curve than those above. Personally, I find these razors to be challenging when trying to establish a sharp line, which does not reflect on their overall "shave ability". 
TTO Double Edge Safety Razor (DE)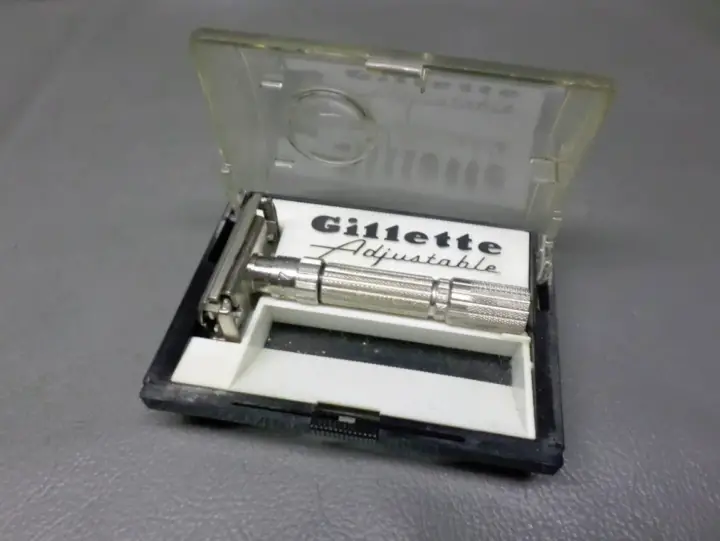 These razors provide awesome shaves all around.  I love collecting and using them on a regular basis.  They are readily available, and more producers are getting into this aspect every year.
The problem with anything that's TTO (Twist to Open) is the bulky razor head.  I find it very difficult to get a sharp beard line when using these razors as you just can't get the right angle or see what you're doing. The mustache razor was created for this very reason, so I"m sure I'm not the only one feeling this way.  With practice these razors work well enough but I can guarantee during the learning curve, you have some uneven lines and some frustration.
Bottom line: Although these razors give an awesome shave, their bulky design makes it difficult to get a precise line.    
Cartridge Style Modern Razors: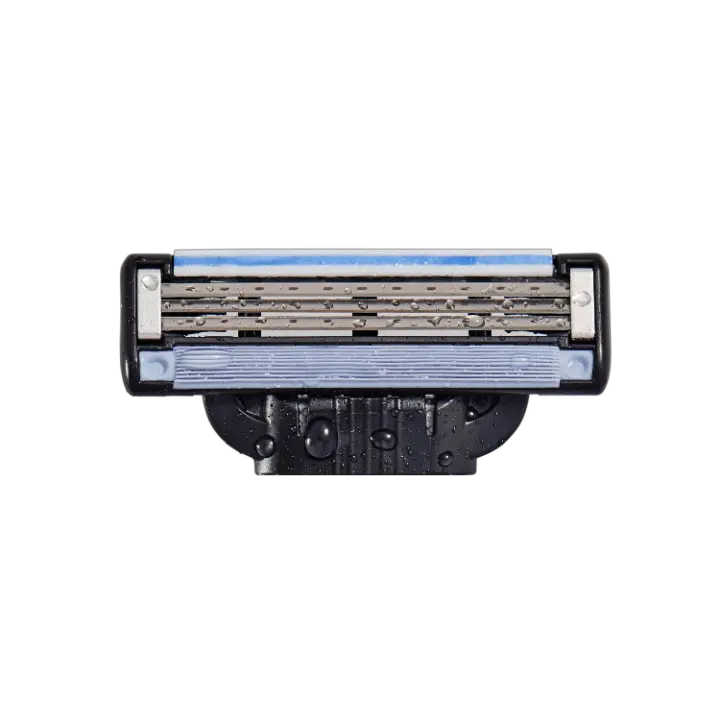 The modern cartridge multi-blade razor makes it extremely difficult to get a sharp line. The stacked blades and flexible head makes it almost impossible to get the line exactly where you want it. They're so bad that most manufacturers added a single blade to the back of the cartridge, just for trimming. 
If you're going to go this route I recommend the fewest amount of blades possible and a fixed head design (such as a Gillette Trac II) or with a single blade on the back for trimming. 
Bottom Line: Use only if you have to as the multi-blade design makes it extremely difficult to get a close, sharp line.  
Slants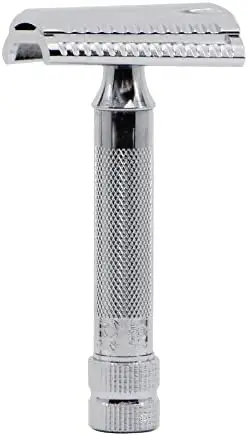 For those of you who are not familiar, Slants are double edge razors that have a slanted blade guard, thus cutting the hair at a more precise angle, which is usually favored by those with coarser beards. These razors require a different angle when shaving and a bit more practice than that of a regular safety razor. 
Although it's possible to get a sharp beard line. I'd recommend holding off on using slants until you are well-versed in shaving with it. The slanted design makes it hard to get a perfect line, and a wrong pass with a slant can lead to a nice cut. 
Bottle Line:  Hold off until you are a pro at shaving with a slant razor.
Templates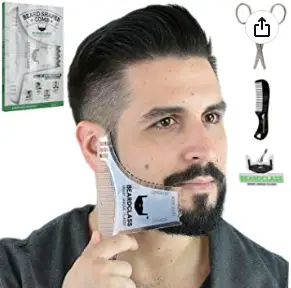 What about templates?  Recently we've seen several beard lining templates emerge to help line the beard in a safe, easy and consistent manner.  
Although I personally have not had much experience with them, It's important to mention them, as they will help guide you in your journey for that perfect line, but there's just something about doing it freehand that makes it a true accomplishment.   
Conclusion:
Hopefully, this has helped you in your sharp beard line journey and helped eliminate some of the questions you may have had.  Always remember that practice means perfect in all of wet shaving especially when doing something as precise as lining a beard. If you make a mistake, no problem, in a few days you can try again! Always remember to have fun!