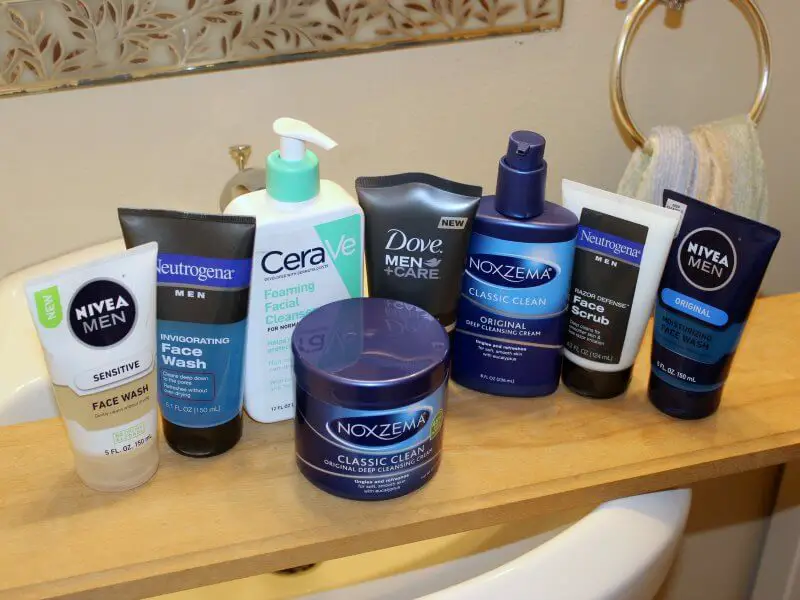 [Updated July, 2020] Pre-shave oils get a lot of the buzz these days, and there are some good ones, but it is too easy to use them as a crutch for proper shave preparation.  Cleaning and hydrating the skin properly before shaving is an essential part of a good shave in my opinion.
Sharpologist has discussed pre-shave cleansers before: "Get Ready! 5 Pre-Shave Soaps That Really Work" is consistently one of most popular articles on the site even though it's an old post.  I have always been a big fan of Lucky Tiger's face wash and I also quite like ACH Brito Glyce Lime Pre-Shaving Soap.  But these are more "specialized" products that are less commonly available.
The "Mass Market"
[Note: Amazon links are affiliate.]
Some common skin cleaning soaps can actually dry out the skin, stripping away too much of the natural skin oils needed for shaving–"body bars" and "deodorant bars" are notorious for this.  And some people think they need specialized products to get the job done right.  With that in mind I tested eight products you can find in grocery stores, druggists/chemists, and "mega-mart" retailers (though I have inserted Amazon links so you can get more information and other reviews) to see how they work as a pre-shave cleanser.
Neutrogena Men "Razor Defense" Face Scrub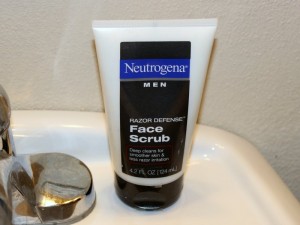 Neutrogena's "Razor Defense" Face Scrub was one of the first "drug store" products I tried when I first started wet shaving with traditional kit (when it was called a "daily scrub"), and marketed specifically as a shaving-related product (part of Neutrogena's "Reazor Defense" product line).  Like other face scrubs it's a cream but contains "grit" or "sand" to help scrub away dirt and debris.  Unlike other scrubs I have tried though, Neutrogena's product has far less grit than typical.  And that's good, as a typical scrub would probably be too harsh for shave preparation.  This product is low-lather, cleans and hydrates well, does not have a scent that I can detect, but does take longer to rinse because of the gritty texture.  I have used this product for several years with good results.
Neutrogena Men Invigorating Face Wash

Unlike the Razor Defense face scrub, Neutrogena's "Invigorating" Face Wash is not specifically meant for shave prep but is commonly found in the "mega-marts."  I don't know what makes it "invigorating" other than a mildly cooling sensation when it's first applied.  It is scentless, low-lather, cleans well, and hydrates the skin acceptably for the purposes of a shave prep but there is nothing particularly distinguishing about it.
Dove Men+Care Face Wash (Sensitive)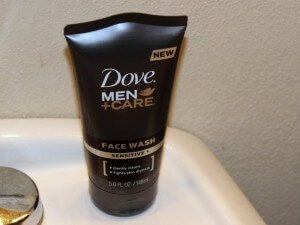 After a bit of a rough start, Dove's Men+Care line seems to be hitting its stride with the mass market.  The Men+Care Face Wash is another low-lather cream that is very mildly scented, cleans and hydrates well, rinses easily, and is acceptable to use just prior to shaving.  I'm hearing rumbles that this product may be reformulated soon so "stay tuned."
Nivea Men Original Moisturizing Face Wash

Nivea's "Original Moisturizing" face wash marches to a slightly different drummer.  It's a thick gel that somehow applies quite evenly when rubbed onto the face.  Like most of the other products here it's low lather, scentless, cleans well, and hydrates the skin adequately for shaving.  It rinses quite easily and quickly.
Nivea Men Sensitive Face Wash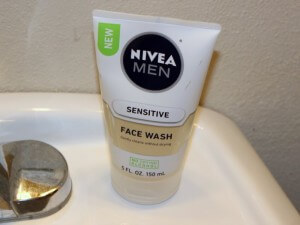 Like the "Original," Nivea's "Sensitive" face wash is also a thick gel and rinses quite easily.  However it left my face a bit "tacky."  It didn't seem to make a difference if I was shaving with a modern cartridge razor but DE razors skipped along the skin a bit.
CeraVe Foaming Facial Cleanser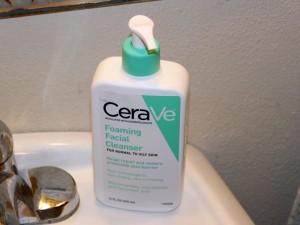 The new kid on the block and getting a lot of buzz in men's grooming circles, CeraVe's Foaming Facial Cleanser (one for dry-to-normal skin and one for normal-to-oily skin) is getting a reputation as an exceptional pre-shave wash.  A lot of people are reporting noticeable improvements in skin condition and shave quality.  Unfortunately for me there's an ingredient in it that seems to irritate my skin (particularly the neck) so I had to stop testing it on myself.  Mrs. Mantic59, on the other hand, tried it and loves the stuff.  She didn't have any problem "stealing it away" from me!
Noxzema Original Cleansing Cream In Pump Bottle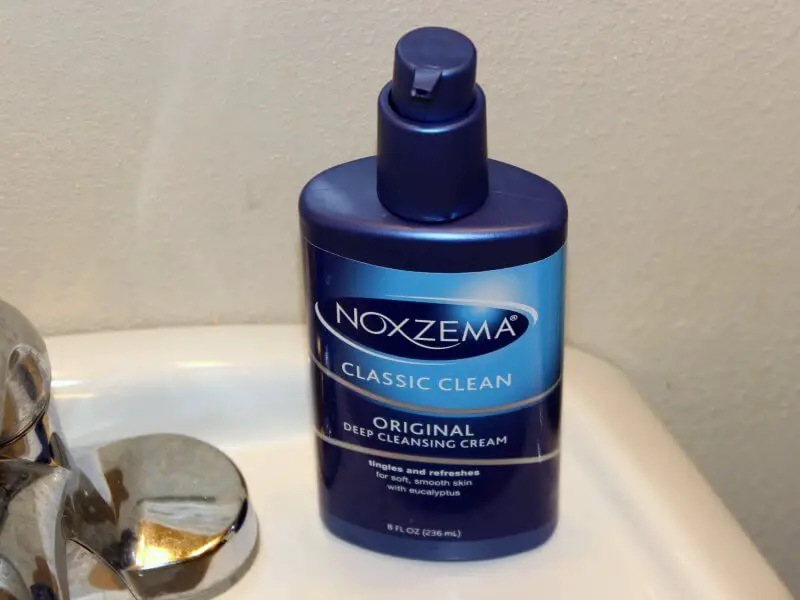 Noxzema's marketing says this is the same product found in their classic cream in a jar, but having tried both I think there are some differences.  This product does not lather at all (by design) but does clean and hydrate the skin reasonably well.  The eucalyptus-and-something-else scent is more pronounced than other products on this list and lingered so it might interfere with the scent of a shaving lather.
Noxzema Original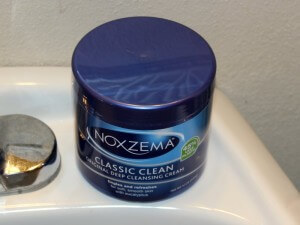 Noxzema's "Classic Clean" face cleanser cream from the jar has been around for ages and is widely known but a lot of men have never considered it for a pre-shave wash.  It should be considered.  This stuff is very mildly-scented (and dissipates quickly), cleans well (low-lather), hydrates well, rinses quickly, and performs exceptionally well "underneath" shave lather.  In fact I have read of men who use it as a shave product in a pinch.  It's also exceptionally inexpensive.  This was probably the biggest surprise of the group to me.
Conclusions
Any of these products will do a fine job of cleaning the face gently.  But for use immediately before shaving, Noxzema's original "Classic Clean" in the jar and Neutrogena Razor Defense Scrub are the stand-outs for me.
Amazon links are affiliate.
Have you used any of these products?  What do you think of them?  Do you use something else?  Leave a comment below!