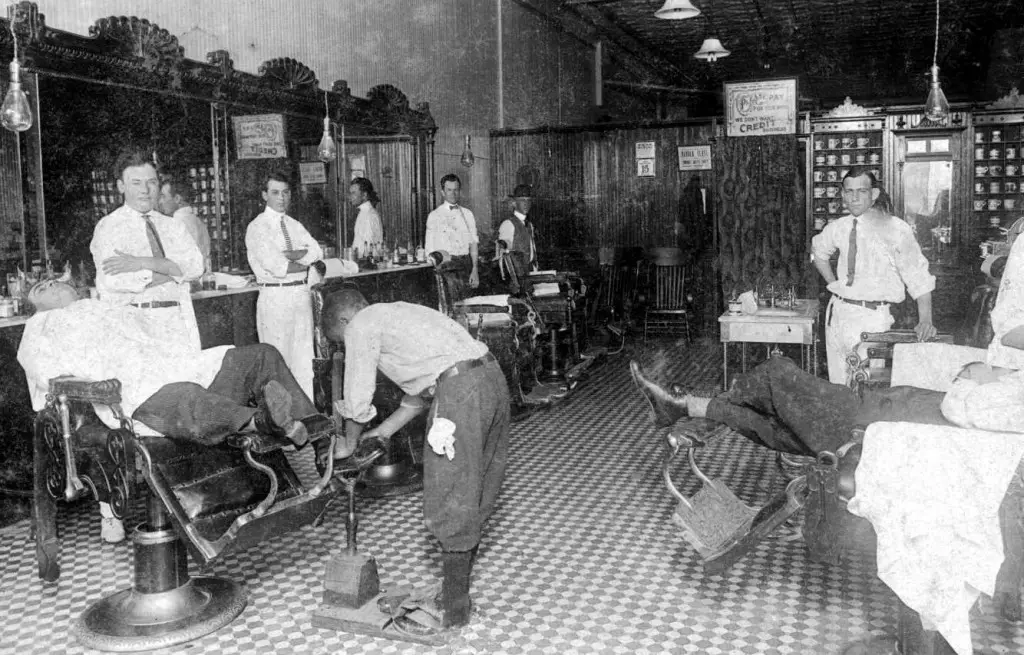 There must be a hundred variations of a "barbershop" scent in shaving products.  Everyone seems to have their own take on the subject.  But just what makes a barbershop scent?  Tell me.

The Elements Of A Barbershop?
There is no doubt in my mind that one of the attractions of old school shaving is getting the "vibe" of a barbershop.  Whether it's based on an early childhood memory or even a romantic notion of what a barbershop should smell like is almost irrelevant.  It's like a racial memory.
But it seems like neither shavers nor artisans/brands can agree on just what individual smells make up a barbershop scent, other than it's made up of several individual notes.  So let's try an experiment.  Based on a number of conversations I've had with both other shavers and cream/soap artisans recently, I've created a list of individual scent elements that commonly come up when discussing barbershop scents.
Pick the top 3-5 scent notes below you think belong to a barbershop:
(Google Docs LINK for those of you who cannot see the form below)

I'll combine your feedback with the data gathered by some other sources, see if there are some trends, then follow up with another article in a few weeks to try to correlate which popular trends match certain products.  That way you can buy a shaving soap/cream/aftershave that matches your idea of what a barbershop should smell like!
Other comments or suggestions?  Be sure to leave your feedback below!