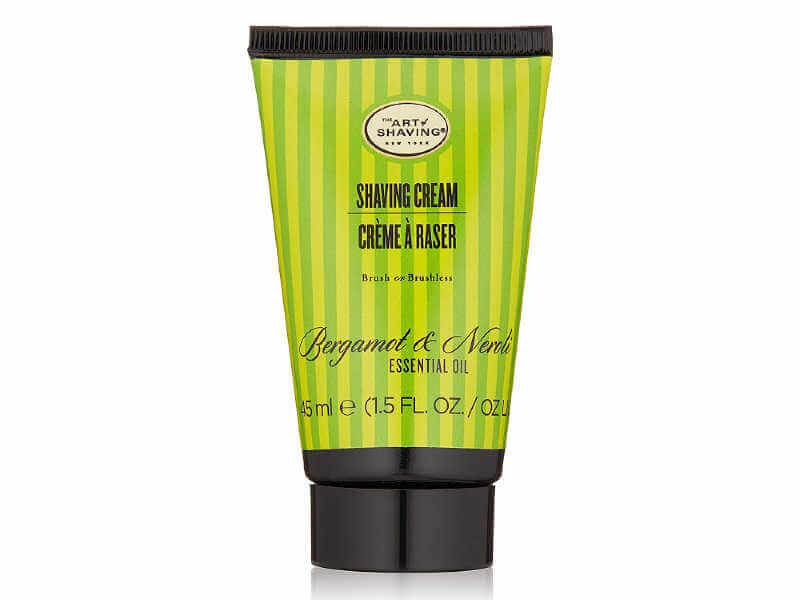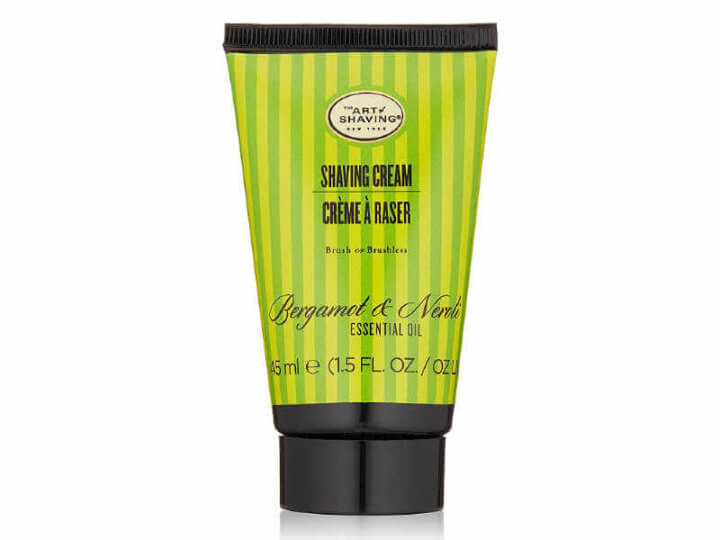 The Art Of Shaving has been slowly expanding their scent offerings so I decided to try the Bergamot Neroli shave cream.  Here are my impressions of the scent and the performance.
The Art Of Shaving Scent History
It wasn't too long ago that The Art Of Shaving limited itself to four scents: Sandalwood, Lavender, Lemon, and Unscented.  A few years ago they added a seasonal Peppermint "candy cane" scent around the gift-giving holidays.  They also tried an "Ocean Kelp" line.  When The Kingsman: The Secret Service movie came out (Amazon) they launched a limited edition "Kingsman" scent (which has since been relaunched as Bourbon).
Apparently those two experiments were successful because The Art Of Shaving has since added an Oud line and a Bergamot Neroli line.  I decided to pick up a tube of Bergamot Neroli to try.
The Art Of Shaving Bergamot Neroli Shaving Cream
Ingredients: Water/Aqua, Palmitic Acid, Myristic Acid, Stearic Acid, Coconut Acid, Glycerin, Potassium Hydroxide, Fragrance/Parfum, Triethanolamine, Citrus Aurantium, Bergamia (Bergamot) Fruit Oil, Citrus Aurantium Amara (Bitter Orange) Flower Oil, Phenoxyethanol, Sodium Hydroxide, Tetrasodium Edta, Disodium Edta, Methylisothaiazolinone.
The Art Of Shaving describes the scent as:
"The Bergamot Neroli shaving cream contains a distinct blend of an uplifting, cold pressed citrus, rounded with the sweet floral and fragrant bitter orange tree blossom."
Me, I get much more of a floral scent, followed by some citrus.  There are a number of "Bergamot Neroli" shave products to compare it to, such as Italian Barber Don Marco shave soap (which I find more citrus-y and tarty than the AOS product), Tcheon Fung Sing Bergamotto Neroli, and Mondial Bergamot Neroli shave cream soap (I get more of a sweet citrus scent from both the Mondial and the TFS products ).
(Amazon links are affiliate.)
The AOS Bergamot Neroli cream lathers up quickly (even in my hard water) and is quite tolerant of different water hydration ratios for me–I think this could be used brushless pretty easily by massaging a little more of it than usual into a wet face with wet hands.
And I think the cream's performance is actually pretty solid! In my experience The Art Of Shaving shave creams generally perform as well as many of the top-shelf British brands (the AOS soaps? Not so much after a reformulation away from a triple-milled tallow base a few years ago.  I think they're good but not great).
I know The Art Of Shaving gets knocked about in the wet shaving enthusiast community pretty regularly for being the "over-priced corporate sell-out" but their relatively wide availability and the number of brick and mortar outlets give them the advantage of being a "gateway drug" of old-school shaving.
You can get The Art Of Shaving Bergamot Neroli shave cream in a tube or a tub.  Take a whiff of it if you're near one of their outlets: if you like floral/citrus scents I think you'll enjoy this one, too.
Have you tried a Bergamot Neroli scent in a shave product?  What do you think about it?  Leave a comment below!