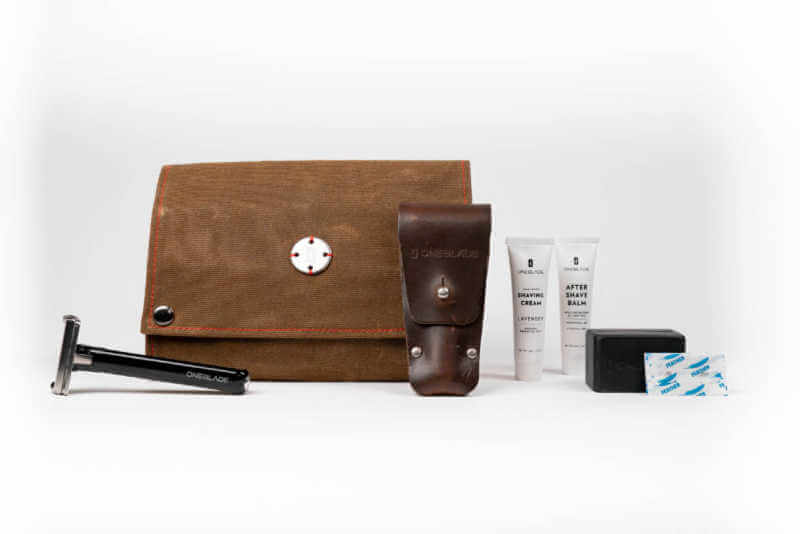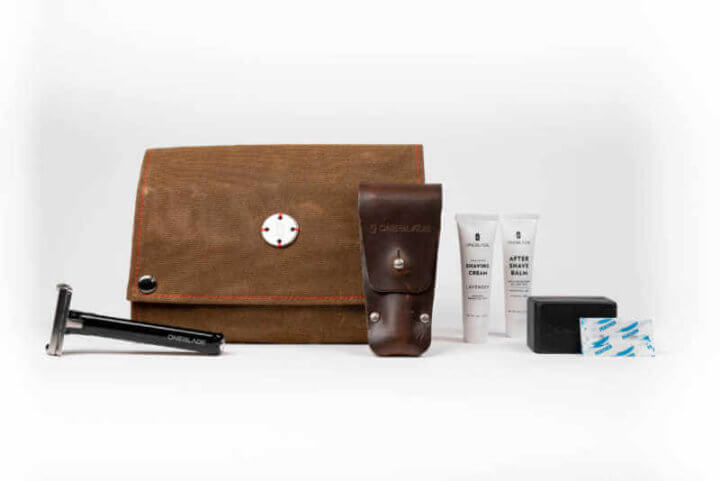 I wanted to love this razor, I really did.
Background
[Ed. Note: Amazon, OneBlade, and West Coast Shaving links are affiliate.]
As a long time reader and infrequent contributor to Sharpologist, I've learned how to read reviews and ascertain which products have the best odds of working for me. Examples include Village Barber Aftershave Balm, Mike's Natural Shave Soap, St. James of London (Black Pepper and Lime) Shave Cream,  and the Feather AS-D2 razor. Furthermore, I consider myself an accomplished shaver with both DE and cartridge razors: DE at home and cartridge (Gillette Fusion) on the road. So, one can understand my potential enthusiasm for a OneBlade razor.
I first read about OneBlade razors over four years ago, on the Sharpologist site no less! While reading about OneBlade razors made for interesting reading, I did not seriously consider one until about a year ago when it showed up in Sharpologist's Grail Shave column. Up to that point my thinking about the OneBlade ran something like the following:
– Pivoting head: Useful on a cartridge where one needs to firmly press the head into one's skin. However, my Feather razor also has a pivot point, in fact over a dozen pivot points; a properly held razor applied with the correct technique! My fingers rotate, my wrist pivots and swivels, etc. The single pivot point on the razor only seemed to be of value to avoid bloodletting if one's mind begins to wander.
– Blade selection: Though Feather blades are well respected, and a brand I use in my DE razor, the OneBlade comes across as a "one-blade pony."
– Blade cost: Single edge Feather blades, depending on the quantity one purchases, run anywhere from 66 cents/blade (100 cnt) up to $1.00/blade (30 cnt). This, coupled with OneBlade's recommendation of a new blade for every shave (from included instructions) is not a cheap shave! For comparison, I currently use the comparatively expensive (for DE razors) Personna Med Prep blades which cost 36 cents/blade (100 cnt), and last me three shaves. Using a OneBlade raises my blade cost/shave from 12 cents to 66 cents: an over 5x cost increase! Squeezing two shaves from each blade (33 cents blade cost/shave) still translates to just under a 3x cost increase/shave
Extending this analysis to Gillette Fusion blades is a bit harder. Not only are there many blade variations but the cost/blade is all over the map. Since I've never seemed to discern any difference among the various permutations of Fusion blades, I always go for the cheapest Fusion blade option I can find. In round numbers, that is about $2.00/cartridge. I can comfortably go around 8 shaves/cartridge, yielding a blade cost/shave of 25 cents.
– Razor cost: I already had one "own it for a lifetime, hand it down to you son", heirloom razor that cost more than I could arguably justify: the Feather razor. My rationale for the Feather was that I kept dropping my previous DE razors (mostly Muhle) about once every two years. While well made, their pot metal construction translated into a broken razor head. A stainless steel razor would not break when dropped! See: justification accomplished. The OneBlade Genesis is more than 2x the cost of the Feather!
Side Note: Yes, I know one can purchase a replacement Muhle razor head, but the cost is essentially the same as replacing the whole razor. Hence, I have a nice collection of "retired" Muhle razor handles.
Trying OneBlade
Fast forward a few more Sharpologist articles about how great the OneBlade is and I decided it might be worth a try. If I fell in love, the Feather could always find a new home via eBay. For $20, I would order a OneBlade Core and see what all the hype was about. While not a fan of plastic razors, I talked myself into believing it was a small price to pay to "dip my toe" in the waters of OneBlade. I could always upgrade if my love began to blossom.
While spending Thanksgiving weekend with my wife's relatives, enjoying some "solo time" I decided that to be a true American, I had to buy something unnecessary – time to initiate the OneBlade experiment. All set to purchase a Core, I found their middle child razor, the Hybrid on sale: $75 versus the normal $110. After a few clicks I was going to find a new OneBlade razor along with 30 additional Feather blades waiting for me upon my return home! While always enthusiastic about saying goodbye to my wife's relatives after the long weekend, I was extra enthused this time around!
Sadly, the razor was slightly delayed. I guess OneBlade's holiday weekend sale was even more successful than they anticipated. Nonetheless, after a short delay my new toy soon arrived.
I will not get into the quality of the packaging or the unboxing experience. Somehow that's become a "thing" on the Internet; yet another online practice I just don't get. Suffice it to say, the packaging was what one expects for a $100 luxury purchase. I was however, pleasantly surprised to find an unexpected blade bank.
To prepare for my own personal OneBlade experience I re/read-watched more OneBlade reviews and how-tos. Focusing particularly on the how-tos. OneBlade hosts some as well. It was clear that a slightly different technique is called for; particularly with one's "degree of attack." Finally, like any good scientists, I kept all the other variables constant: brush, shave soap/cream, etc.
So, how was it? Not overwhelming. Not bad; but not overwhelming.
First off, I did not cut myself; not even a weeper!  That may be a first for me using a new razor, or for using a new Feather blade, regardless of razor. Second, the shave did not feel particularly close. Two passes with the OneBlade felt the same as after a first pass with my DE. Finally, instead of cleanly slicing off my stubble, the OneBlade seemed to pull at my face. You know the sensation; that slight (or not so slight) tugging feeling when you're using a cartridge after the fourth or fifth shave.
Ok, not a bad first experience, but definitely time to regroup. Rewatch/reread the OneBlade and Sharpologist videos/articles and use a new blade, which unlike the first go-around, I corked. Slightly better result, but only in regards to shave closeness: no blood, but the same uncomfortable tugging.
A blow by blow would only serve to bore anyone still reading. Regardless of practice/experimentation (10+ shaves), and potential blade issues (tried blades from other packs to eliminate QC issues; maybe my initial blade pack was a dud), I only experienced marginal improvement with shave closeness and no improvement with the tugging.
Maybe I'm spoiled, but with good prep, quality tools, and good technique, the only feedback I wish to experience while shaving is of the audible kind. I don't want to "feel" the stubble being separated from my face. I want the cutting to be so smooth and efficient that I'm left wondering if I actually loaded a blade and I'm not simply scraping lather off my face with an unloaded razor. Clearly, not my experience with the OneBlade.
In Conclusion:
Pros: As with most current cartridge shavers, cutting oneself is more or less off the table. An engineering feat that should not be minimized.
Cons: Cost, limited blade options, stubble tug, and time – it takes 3+ passes to achieve what I get in 2+ with my DE razor.
Maybe I gave up on the OneBlade too soon and with perseverance my technique would advance and the tugging would go away. The OneBlade is still a no-go for me.
My DE shaves are significantly cheaper and require fewer passes for my desired closeness. Furthermore, it's also not a good replacement for my travel option: can't fly (carry on) with their blades.
I would happily increase my cost/shave for a superior experience. Sadly for me, OneBlade is not. I must admit to being a bit piqued over blade cost. While no costs were hidden, OneBlade themselves, on their website use the phrase "No Wasteful, Expensive Cartridges." However, based on my "mileage" the requisite Feather single edge blades cost about 33% more per shave than a Fusion shave. How ironic: One of the drivers behind both shave clubs and the current DE renaissance, which OneBlade is clearly capitalizing on is the high cost of (the cheaper) Fusion cartridges. I should observe that OneBlade offers their own subscription service which clocks in at 35 cents blade cost/shave. (2 shaves/blade with 30 blades for $21)
Postscript: The good folks at OneBlade were eager to assist me in my journey towards customer satisfaction through online videos and chat tips. When I finally threw in the towel, I shipped the razor back and two weeks after they received it, was issued a full refund.
All prices are based on Amazon prices before any shipping costs or local taxes.