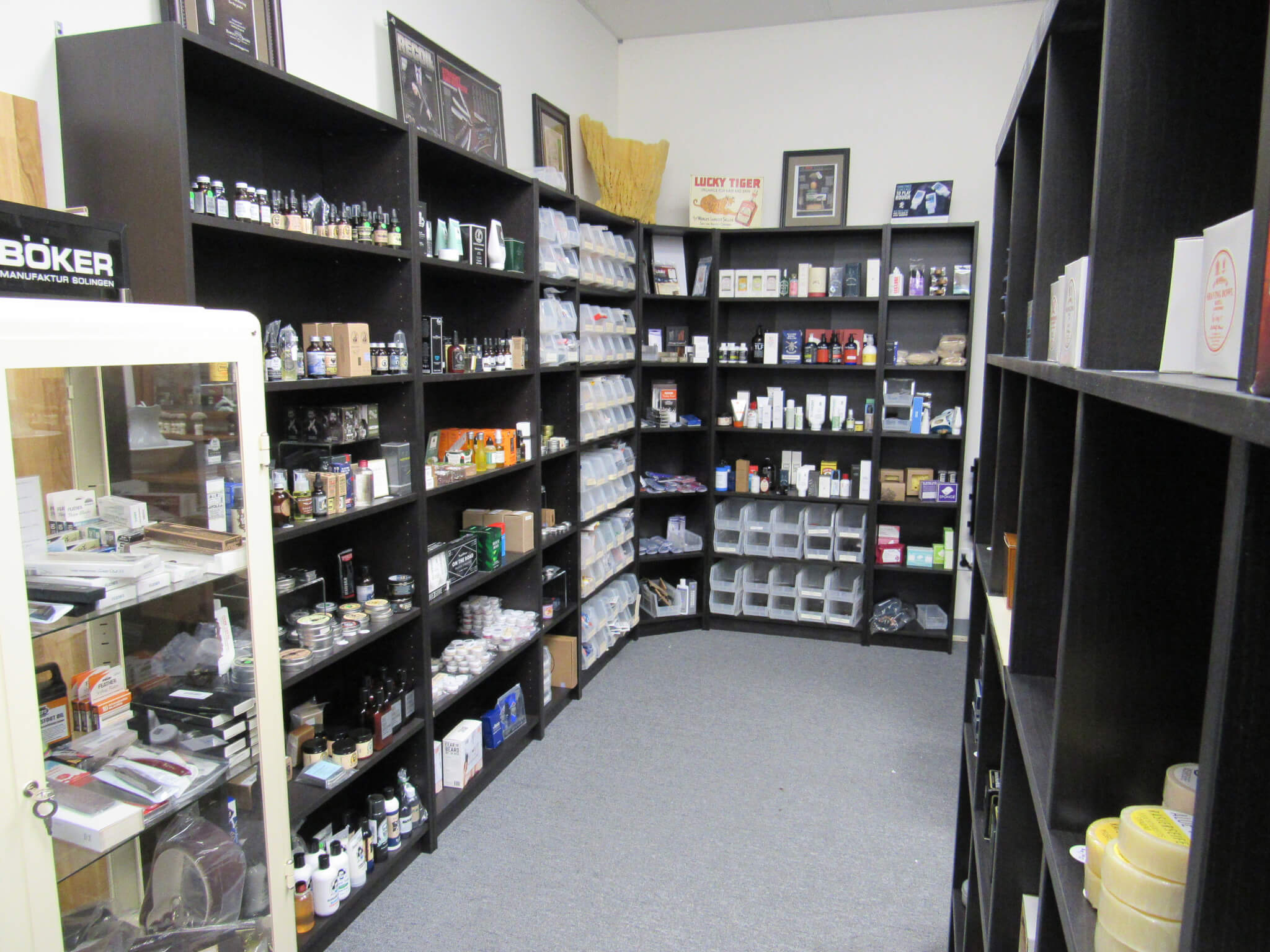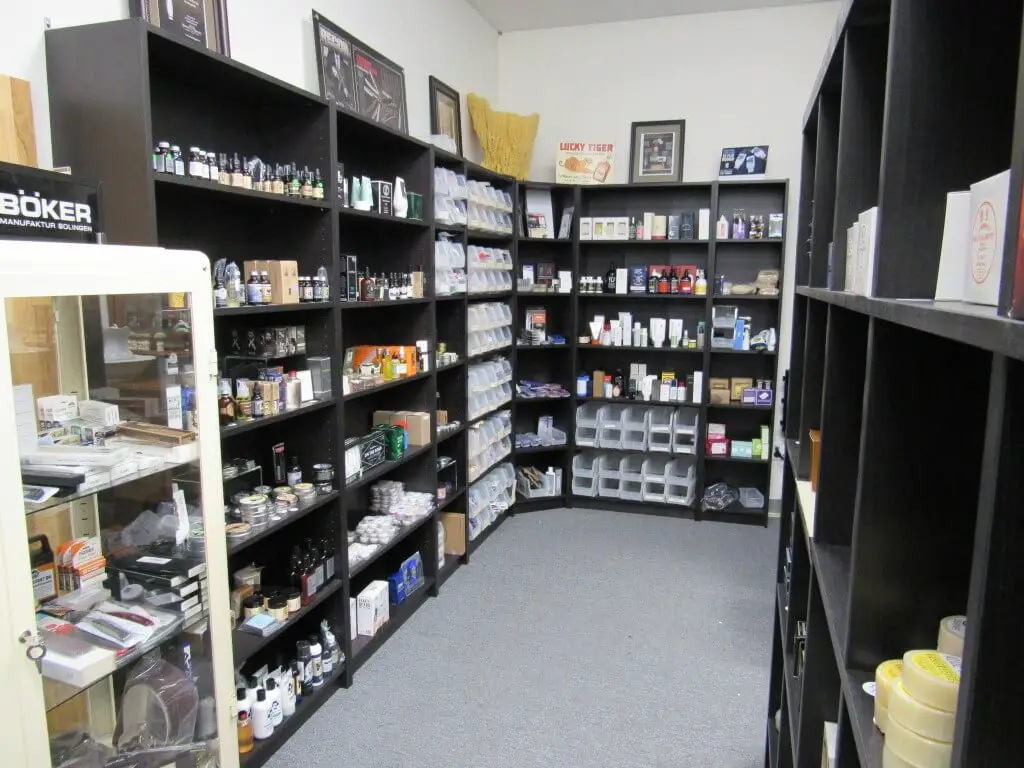 The traditional wet shaving world may be new to many of you reading this article.  The excitement of new releases, mail calls and new artisans emerging can keep you glued to your computer or phone for all hours of the night.
Three years ago I analyzed the "Wet Shaving Market"  and it's hard to believe how much has changed just in that short amount of time.  In that article, the reselling of product was discussed as well as vendors/artisans leaving the industry.  Today's market has it's differences and similarities to 2016.
Before we analyze today's market, let's discuss a little history of the traditional wet shaving in modern times.
The use of traditional wet shaving products (such as a shaving brush, soap, safety/straight razor) slowly disappeared with the emergence of electric, multi-blade razors and canned shaving cream/gel.  These new products sped up the process of shaving, and they work ok for most people but lack the quality of older forms of shaving.
For some, these new methods just weren't for them.  Some people kept their brush and soap and continued to shave as they always have.  It wasn't until the emergence of the internet in the 1990s that these people started to converse about their older methods of shaving and soon the word spread and the rest is history.
*Disclaimer:  This article is based on trends noticed by the writer who has many years of wet shaving experience and stays up to date with the latest trends as a columnist and podcaster.
High-End Gear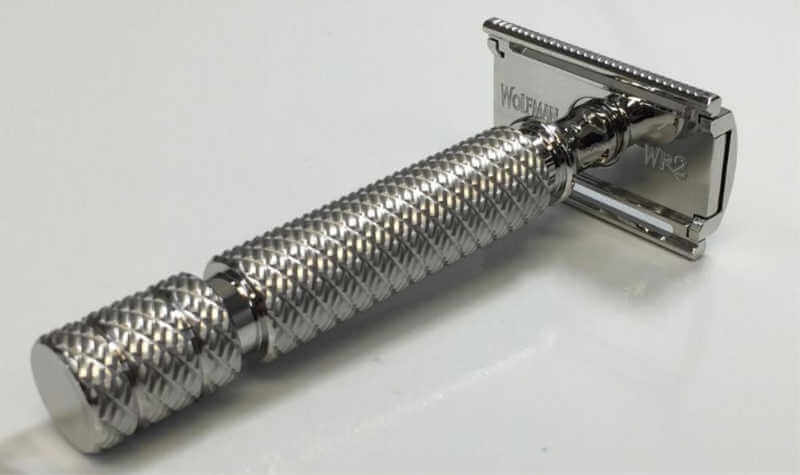 Higher priced items have taken the biggest plunge so far this year (example: Wolfman razors selling for $1000 are now selling for $450-$500). The reasoning behind this is simple: The collectors who created these trends are either losing interest or have everything they need.
A few years ago, a handful of wet shavers with deep pockets decided to do whatever it takes to get what they wanted, even if it meant spending more than 3 or 4 times the value.  This practice created excitement in the industry and many people jumped on the bandwagon.
This type of behavior was (and still is) banned on the major internet forums to prevent unrealistic trends. Collectors turned to Facebook where there are many groups with different regulations. Raffle pages were a way to sell a $250 brush for $600+ and the ability to link to live ebay auctions helped many get what they wanted and others to make maximum profit.
This market topped out in late 2017 and 2018. Today the excitement of the high-end gear has slowed down and it seems the industry is balancing out.
Vendors/Artisans Leaving the Industry:
I'm not sure if this can be considered a threat by any means because it's quite the norm in the wet shaving world. We've seen over 10 artisans and one major vendor leave the industry so far in 2019 and several new contributors enter.  Many artisans do this as a part time work so it's easy to get caught up in the "those leaving" conversations.
So why do artisans come and go? The answer is quite simple. Many start out as a hobbyist wet shavers who want to make it on their own.  They begin to distribute and may even have a strong following.  The workload becomes too much for too little. (For example: you make 100 soaps and sell them for $10 in one week. This would require about 40-50 hours worth of work, including answering emails and social media presence. Say your net profit is $6 dollars per soap.  You get the picture).
I'm willing to bet that most full time artisans put in over 60 hours per week. They have made many sacrifices to be leaders in a very small niche community.
Increased Cartridge Razor Presence At Brick and Mortar Businesses
Companies such as Harry's who have a very strong online presence have made their way to brick and mortar retailers. Gillette and Schick have lowered prices because of it making cartridge shaving cheaper than it's been in over 15 years.
While cartridge shaving is still more expensive, this movement challenges those who are looking to switch classic shaving methods.  Gillette dropped their cartridge razor pricing about 12% according to this article from the Washington post.
The Founders are Retiring which Brings Forth The Second Generation
Yep it's true. Traditional wet shaving started making a comeback with the formation of a simple Yahoo group in the 1990s. Since then over 100,000 people have joined the party with over 100 artisans, a dozen or so online retailers and many more.
I never really thought about this until the announcement of Lynn Abrams retiring this year. He was the pioneer that started the online presence. Other long time pioneers have since retired or sadly passed away.  This brings forth what I like to call the "second generation" of modern wet shavers. This new generation is dedicated to making new products and making tributes to old ones.  The original generation was focused more on tradition and technique. Both are equally important but different.
Artisan Soap and Aftershaves
It's no secret that the artisans have really upped their game in the past several years. Releases of new scents now come with story lines, awesome artwork and limited availability making wet shavers jump through hoops to get them.
Artisans such as PAA, Barrister and Mann and The Holy Black have spent countless hours evolving their formulas to create a better product and consumers can't get enough of them. Today, we're seeing vegan based soaps perform like tallow based and aftershaves that lasts all day long.
With better performance, and endless choice it's easy to see that artisan products will continue to be a leader in the traditional wet shaving world.
Hand-Tied In-House Shaving Brushes
Now this concept may be the hottest thing on the market at the time this article is written.  Even though all shave knots are hand-tied there's something about owning one that's hand-tied by an artisan.
Companies such as Declaration, Black Eagle, and the Varlet have seen their brushes sell out in less than a minute when released and there's no end in sight. In addition, more traditional brands such as Simpsons and M&F have also joined the party with limited edition brushes and special knots.
Adjustable Razors:
Up until a few years ago if you wanted a brand new adjustable safety razor, you had a very limited choice.  Most people had to go the vintage route in that case.  In the past two or so years we've seen several new adjustables hit the market and it's been quite successful.
Companies such as Parker, Merkur, Rex and Rockwell all have introduced production safety razors and the market seems to be growing.  Best part is, these razors cost about the same or less than most high-end  non adjustable, three piece counterparts.
Straight Razors:
While the popularity of straight razor shaving seems to be the same, the value of vintage razors have dropped in the past year or so.  If you're looking to score a nice vintage or well known used razor expect to pay a little less.
It's important to mention that straight razor shaving is still strong. I would expect the popularity to increase slightly in the next year or so.
Conclusion
The future looks bright for the traditional wet shaving market. The drop in value for certain items just proves the market is stabilizing for long term growth.
About the Author:
Joe Borrelli is a long-time wet shaving enthusiast and collector.  He hosts the Wet Shaving News/Talk Podcast, runs his own self-funded website http://shavestraightandsafe.com/  and operates a YouTube channel to help inform the community of new information involving the wet shaving world. Joe holds a BBA from Florida Atlantic University, and currently works for the nation's largest wine/spirits/beer retailer. In his spare time, he enjoys spending time with his wife Linda & son Anthony, reading, writing, outdoor activities and collecting wet shaving apparel. Joe has also written several dozen articles for online publications such as Sharpologist and How to Grow a Mustache.  Find out more about Joe here.