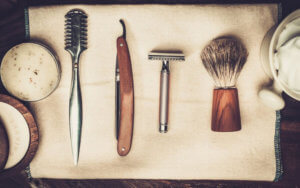 Ready or not 2020 is here! A new year has begun. What better way for a traditional wet shaver to kick it off than to look at the latest trends of popular wet shaving gear? Will these trends stand the test of time? We'll just have to check back at the end of the year to find out.  Let's take a look at some of the items that have recently changed perspective amongst wet shavers and look at some of the reasons why.
*Disclaimer: This article is not endorsing nor patronizing any manufacturer, vendor or artisan.  It's merely summarizing recent trends in wet shaving.
Items That Have Shown Increased Interest:
The following are some items that have wet shavers have shown increased interest in obtaining measured by an increase in retail and resale values.
Synthetic Knot Shave Brushes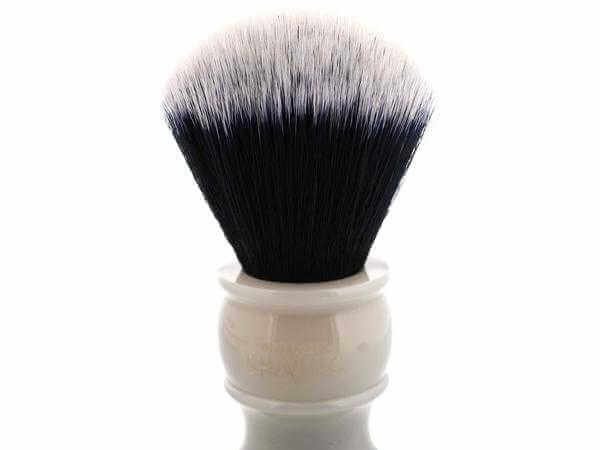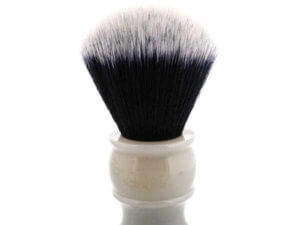 There's no doubt about it, synthetic brushes have come along way in the past few years.  These knots were virtually un-latherable until recent technology has proved otherwise.  Today, some synthetic knots perform right up there with some of the best natural hair brushes, maybe even better. Best of all, they are very affordable and readily available.
So it's no surprise that shave brushes with synthetic knots have been popular. Check out some of the larger producers such as Simpson when looking for a really nice example of synthetic knots.
Pivoting Head SE Razors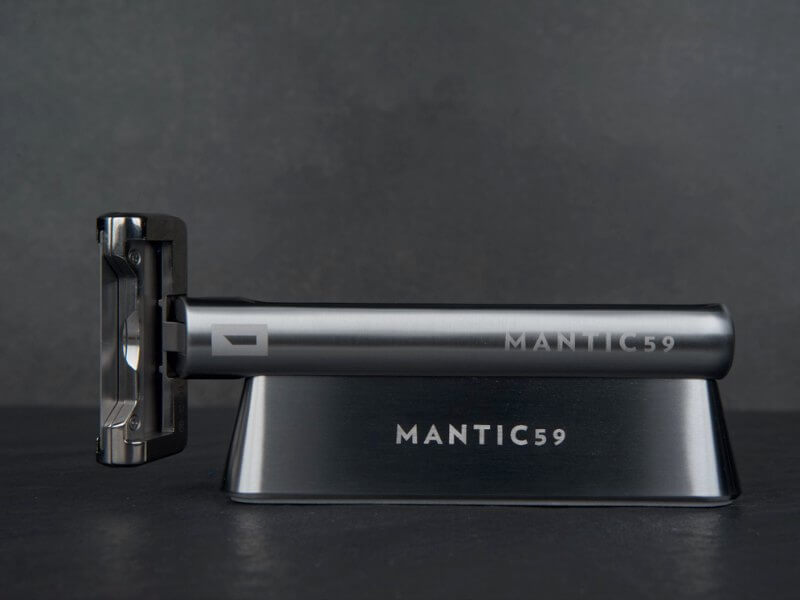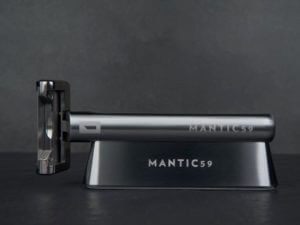 These razors were literally non-existent several years ago.  Pivoting head single edge (SE) safety razors are becoming more and more popular. They provide exceptional shaves and are great for those transitioning from cartridge style shaving to a more traditional approach.
They work much like a cartridge style razor, with a spring bound mechanism that adjusts to the contour of the user's face but uses a single classic style blade instead of the two, three, four and so on design.
Some examples include: OneBlade, Focus Dynamic, and the (new) Broman. While these razors all have a pivoting head design, they are all different and take different blades. If multi-blades are your thing, then check out the Leaf Razor as it has a similar concept with one, two, or three blades.
It's safe to say this design is here to stay and be on the look-out for more to debut in 2020.
Entry Level Vintage Straight Razors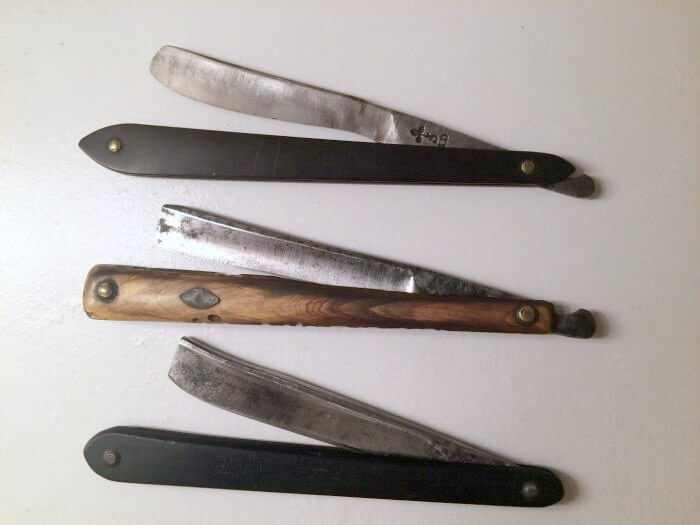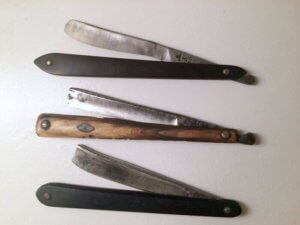 The interest in straight razor shaving has increased steadily over the past decade.  Thanks to guys like Lynn Abrams of Straight Razor Place/Designs and Larry Andro of Whipped Dog, we have the ability to collect and shave with vintage straight razors that won't break the bank.
User grade straight razor value has increased as more people have shown interest in trying to use a straight razor. This is great if you're not fully convinced that straight razor shaving will be for you as fully investing in this type of shaving can be quite costly. Supply for vintage pieces are limited as production for most brands stopped more than 50 years ago.
Just because they're old doesn't mean they don't perform well.  Most vintage razors from England, Germany, the USA and Japan are made of high quality materials and deliver awesome shaves when properly honed ("sharpened") . Even if they look a little less desirable, they will still perform well which is the reason why these razors are really popular right now.
Hand "In-House"Tied Shaving Knots/Brushes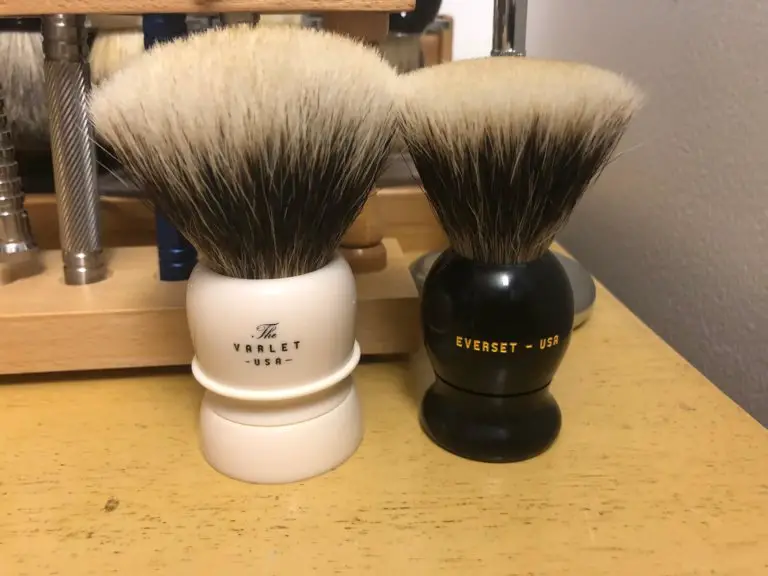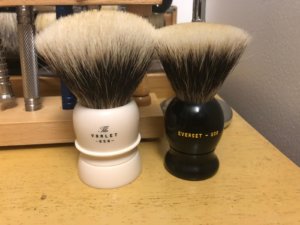 For yet another year, brushes that have knots "hand tied"or  in-house shaving knot that begins as loose hair and is shaped by an artisan may still have you monitoring their sites on a daily or even hourly basis. Although all shaving brush knots are "hand tied" there has been a lot of interest in smaller operations.  Some will say these artisan  knots are superior to the mass produced versions and some will argue otherwise.
It's common that some of the brushes carrying these knots sell out within a few minutes when released because of limited quantities and increased demand. They take a lot of time to produce which is why they are hard to come by.  If you're looking to invest in one make sure you have lots of patience and frequently check for new releases.
Notable Makes:
Declaration (USA)
Black Eagle (South Africa)
The Varlet/Everset (USA)
Wiborg (Germany)
Shavemac (Germany)
Mid Priced ($30-$100) Safety Razors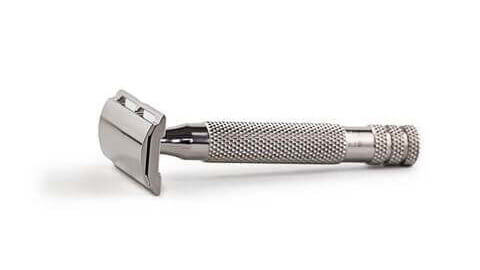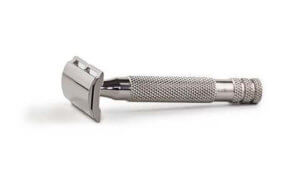 Razors priced at around $100 or less have been very popular lately.  In the past three or four years we've seen a huge increase in razors of this caliber hitting the market and there's no sign that this trend will slow anytime soon.   Some of these razors are made in the same fashion of their higher end counterparts with the same materials and perform well without all the frills. Even better, they are usually in stock or frequently replenishes so you don't have to wait a year or two to get one.
Be on the lookout for mid-priced razors of titanium, brass and stainless steel in 2020 as many vendors have been working with these materials and getting the price right.
Although popular, the value for these razors hasn't gone up dramatically but they often sell out quickly when available.
Notable Makes:
Razorock (Canada, Imported)
Maggards (Imported)
West Coast Shaving (Imported)
Phoenix Artisan Accoutrements (Imported)
Adjustable Razors (New)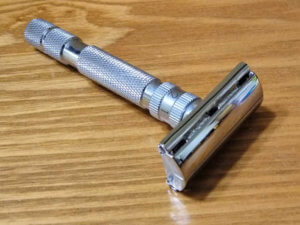 Adjustable razors have been in the hearts of  modern day wet shavers for over a decade. It was just a matter of time before artisans took notice and started to make their own. There were literally millions of these razors produced from the 1950's to the 1980's from several large scale makers making them quite common to find on the secondary market.
Although most of the vintage versions required complex machines and materials to build that didn't stop several modern wet shaving companies from finding ways to make their own. Today there are about a dozen new adjustable safety razors on the market from merely one or two less than five years ago.
Many of these razors are readily available and prices vary by make.  I wouldn't go as far to say that the value of new adjustables will increase dramatically in the next year, but it's safe to say that they aren't going away anytime soon.
Be on the lookout for some new makers and concepts emerging in 2020.
Notable Makes:
Rockwell (Imported)
Rocnel (Turkey)
Rex Supply Company (USA)
Feather (Japan)
Merkur (Germany)
Parker (India)
Janus (USA)
Welshi (China)
Vikings Blade (Imported)
Items That Have Seen a Decline:
All trends are not forever, but that doesn't mean you can't still get some great stuff.  While these next items may not be the most sought after this year, some of them are now easier to obtain for those who haven't had the chance to own one.
Special Edition Soap and AfterShave Sets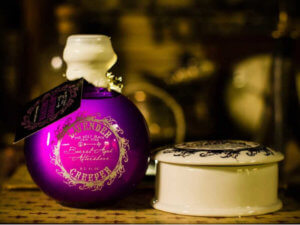 A few years ago, special edition soap sets brought some big bucks on the secondary market.  It seemed that if it was limited, everyone had to have it.
Special edition software sets took a slight drop in secondary market value and it looks like this trend will only continue in 2020. Although still selling out, these sets seem to be on the sites longer when released making it easier to obtain one. (From my experience, I picked up 4 sets last year when the previous year I didn't get one).
If you're looking to flip some sets for quick cash, really do your homework and be careful not to lose your entire investment.
High-End Three Piece Safety Razors

Higher end three piece safety razors have seen a slight decline for the past two years. The hype was at its peak back in 2017-2018 and has since shown a decrease in resale value and interest today.
Why? The higher end razor is sort of a niche in a niche in so many words. In short, not everyone is willing/able to spend hundreds of dollars on wet shaving gear and the few that do have already tried what's out there. To answer the "Why" question: Just not much has changed in the past year or so and some of these razors are becoming readily available. There are more of them out there and the few collectors who started the craze have slowed down.
If you're in the market for one now is a good time to start looking.  Check secondary sites like ebay or the Buy Sell Trade pages in wet shaving forums.
Notable Brands:
Wolfman (Canada)
Charcoal Goods (USA)
Timeless (USA)
Above the Tie (USA)
Carbon Shaving (USA)
Feather (Japan)
Custom Shaving Brushes (Non-Hand-Tied in House)
Not to be confused with brushes hand tied knots the process of ordering/creating/purchasing a custom shave brush is quite an experience. There's nothing like having something truly unique that represents you and in most cases it's worth the wait to get one. In 2015-2017, it was very common to see some custom brushes sell for 4-5 times of the original retail price. Brush flipping was very common during this time and many brushes made their way through two, three or more owners in a short amount of time.
With that being said, many wet shavers are willing to wait to get their custom brush and the recent craze of "hand-tied in house" knots have taken the attention away from other brushes. Much like the higher end razor craze previously mentioned, custom shaving brushes slowed down a bit as more and more inventory has hit the industry.
Be on the lookout for custom brush makers to have more inventory for regular stock in 2020. If you're looking for a custom brush for a good deal, hit the secondary market but do it with caution  Many of these brushes have passed through several owners so always ask questions and for pictures when making a second hand purchase.
Single Edge Artist Club Safety Razors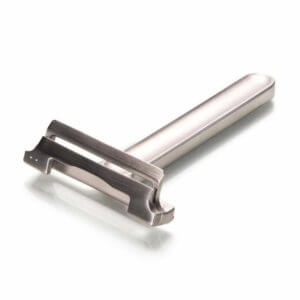 At one time Single edge Artist Club razors were the talk of the town.  It wasn't uncommon to find them going for 5 times the price of new on secondary sale sites. From only two makers about six years ago, the market became saturated with razors that replicated the original design therefore making it more common to find. The interest for these razors have dwindled in the past few years due to more new double edge razors emerging, and the increased availability of cheaper alternatives that perform well.
These single edge razors perform well and many still receive razor reviews. If you had your eyes out for one in the past then this is the perfect time to pick one up.
Notable Brands:
Mongoose
Cobra
Razorock
Colonial
Above The Tie
Asylum
Conclusion:
After all is said and done, all that matters is that you're happy with your collection regardless of what anyone else says.  Although 2020 looks to be a promising year and it's hard to predict the future of the industry. I'm looking forward to seeing what this year will bring and reporting back in several months.
About The Author:
Joe Borrelli is a long-time wet shaving enthusiast and collector.  He hosts the Wet Shaving News/Talk Podcast , runs his own self-funded website http://shavestraightandsafe.com/  and operates a YouTube channel to help inform the community of new information involving the wet shaving world. Joe holds a BBA from Florida Atlantic University, and currently works for the nation's largest wine/spirits/beer retailer. In his spare time, he enjoys spending time with his wife Linda & son Anthony, reading, writing, outdoor activities and collecting wet shaving apparel. Joe has also written several dozen articles for online publications such as Sharpologist and How to Grow a Mustache.  Find out more about Joe here.