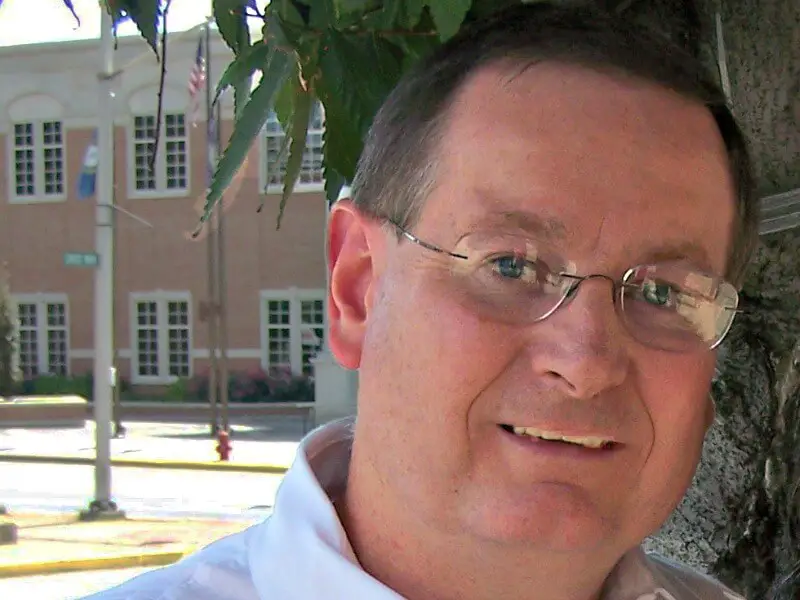 I recently had the pleasure of purchasing an ATT 7-Piece Stainless Steel Razor System from Above The Tie, a new product from a very young company. This Tennessee-based firm designs, engineers and manufactures its razors locally using U.S. labor and U.S. steel.
Prior to buying the ATT system, I purchased my first stainless steel razor from them. Their Titan H1 demonstrated to me that the company's close attention to manufacturing detail and quality control showed that they are producing high-grade razors capable of competing successfully with manufacturers of top-notch razors worldwide. I was so impressed with the Titan that I decided to upgrade to their 7-piece stainless razor system.
Why a razor system? What real-life needs might a system address? In my personal experience, I primarily use aggressive razors because I have a very wiry beard that mild razors have never been able to cut effectively.
With my standard four-pass approach, it was rare for me to get true BBS results with mild razors. In the past, my favorite DEs had been those that are considered to be aggressive, and I've primarily used longer, heavier handles to further boost their natural effectiveness. These razors come at a price. The curvature of my neck requires me to adjust my shaving technique because of the handles' lengths, which makes them less maneuverable. Also, even though my technique is fairly sound, very aggressive razors like the Mühle R41 require a lot of concentration, and despite my best efforts, sometimes require a time-out when irritation builds up. I keep a Merkur HD on hand as a backup for these times.
For me, the ATT system meant I might find a single, high-quality tool to address all my shaving needs with a minimum need to adapt my shaving style. I found that the ATT system did this very well, in fact, better than I had expected.
What follows is an interview with Stan Hickam, President of Above The Tie, and the chief architect of its product designs, manufacturing processes and marketing efforts. The interview is the result of email exchanges and a number of telephone conversations.
Q: Would you share a little of the history of the company?
A: Above The Tie began with sales of vintage Gillette razors that I collected, cleaned, polished and primed for reuse. The idea stemmed from my buying a few DE's locally and then selling them on eBay when I no longer wanted them. I particularly like vintage Gillette safety razors, and when I found a market for them, I went on to sell more via eBay, where I was known as Gwyn010. I work in healthcare, but decided to put my business degree to work. That's when Above The Tie was born. The company name was my son-in-law's idea, and I've been doing business under that name since fall of 2011.
In time, I decided to offer a line of vintage razors re-plated in rhodium for those who wanted a luxury shaving tool. We then offered items from Edwin Jagger, Merkur, Proraso, T.O.B.S. and others to help meet our customers' needs. Soon, we began offering our own handmade badger shaving brushes made from exotic woods and other materials. Also, we began offering handmade soaps made to our specs by a local soap artisan. Finally, we began manufacturing the stainless steel Titan and Atlas razors and combo systems. Most important to us is providing our customers with quality products and quality service, and all our stainless products offer a money-back guarantee.
Q: Are all your products manufactured in the U.S.?
A: Yes, in Tennessee to be more precise. Our razors are made from blocks of stainless steel and every step of the production process is performed here in the USA.
Q: What gave you the idea to produce razors?
A: It's an expensive process, but it looked like a good market to get into. My goal was to combine the best traits of various vintage razors and put them into one tool that I would enjoy. It seemed evident that if this could be done, other wet shavers would like them as well.
Q: What is the concept behind a razor system?
A: The idea came from the realization that no one razor could meet my needs. An aggressive razor was fine above my jaw line, but wreaked havoc on my neck. So I decided that a razor with interchangeable base plates to produce different levels of aggression would solve this problem.
In addition, extending the length of the handle and adding weight or doing the opposite with a shorter handle and less weight would also impact the razor's performance. If I have a two-day growth, I can reach for the Titan H1 for maximum effect. When I approach the neck area I can change to the R1 head for a gentler shave. Finally, I may want to transfer to the Atlas with say a M1 head for a nice irritation-free ATG pass for that elusive BBS shave. I currently use the Atlas R1 as my daily shaver but the Titian H1 and a M1 base plate are on the shelf ready to be called into action when needed.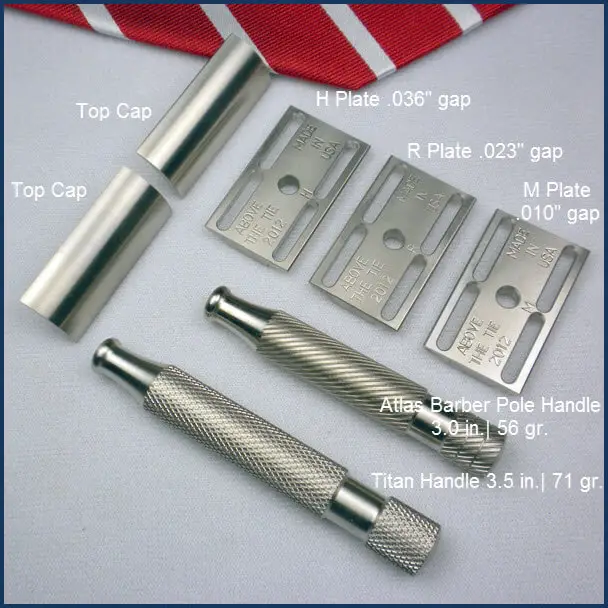 Q: Who is responsible for the design(s)?
A: That would be me. I very much like the early Gillette designs and hopefully our customers can see that influence. However, I believe the matte finish on the stainless steel adds a modern, trendy industrial feel. I work with a very fine Tennessee-based engineering firm.
Q: As you know, I'm a big fan of the finish on your razor components. I understand that idea for the satin-matte brushed finish is based on modern aerospace technology. Would you tell us how you decided to incorporate this?
A: The final finish selection was an interesting experience. I was looking over some finishes the engineering shop had produced, trying to explain the look I wanted. We looked at many samples when I saw a cable coupling made with the satin-matte finish I had envisioned. As it turned out, the coupling had been made for communication satellites to secure electrical data cables in place. I knew if this great looking finish could hold up to the rigors of space travel it could endure the daily trials of any earthly shave den.
Q: You also know that I've had a chance to compare the knurling on the Titan handle to other stainless handles, and that I found that ATT's handles to have both superior balance and feel. Are you willing to discuss the design and manufacturing approaches that set your work apart?
A: For the Titan, I reviewed many cross-hatch knurling patterns until I found one that offered the feel I liked. This pattern had a deeper cut and wider grid than others, which results in the nice feel that the Titan delivers. As for the Atlas, I was told in the beginning the knurling I wanted could not be done. As you can see, persistence paid off and the Atlas with its bulldog-style barber pole design is now available for all to enjoy.
Q: In your opinion, what design elements contribute most to the razor's effectiveness?
A: The head geometry, handle weight and blade gap.
Q: I was surprised that all of the base plates offered with the system have relatively modest blade gaps for the levels of effectiveness and aggressiveness they provide. They all provide very smooth, irritation-free shaves. Do you think that blade exposure and handle length are also factors?
A: Yes, each of these factors contributes to the overall performance.
Q: Have you considered producing non-stainless razors?
A: Yes. I've been thinking of aircraft grade aluminum. It is more cost effective and can have any color applied to it which opens up many aesthetic possibilities. Unfortunately, it also would be very light and I am not so sure guys would like that. I have also explored bronze as it has a great look about it.
Q: What other shaving-related products do you produce?
A: Shaving soaps and silver tip badger brushes. All are hand crafted by local artisans for ATT.
Q: You started with a very effective and fairly aggressive model. Why?
A: I like an aggressive/efficient shaver but not the irritation they can produce. For me it was an obvious challenge.
Q: Do you have plans for additional razors in the future?
A: Actually there are a number of ideas incubating in my brain. Some of these ideas have been put on paper, others I am still thinking about. Everyone has their own creative process. We will just have to wait and see what 2013 brings.
I'd like to thank Stan Hickam for the time he spent with me on this interview. I feel that he and his associates should be commended on their efforts to support shaving aficionados everywhere. Above The Tie's very first razors are, in my opinion, outstanding and truly competitive with fine razors produced by the foremost razor companies in the world.
Congratulations, Stan!