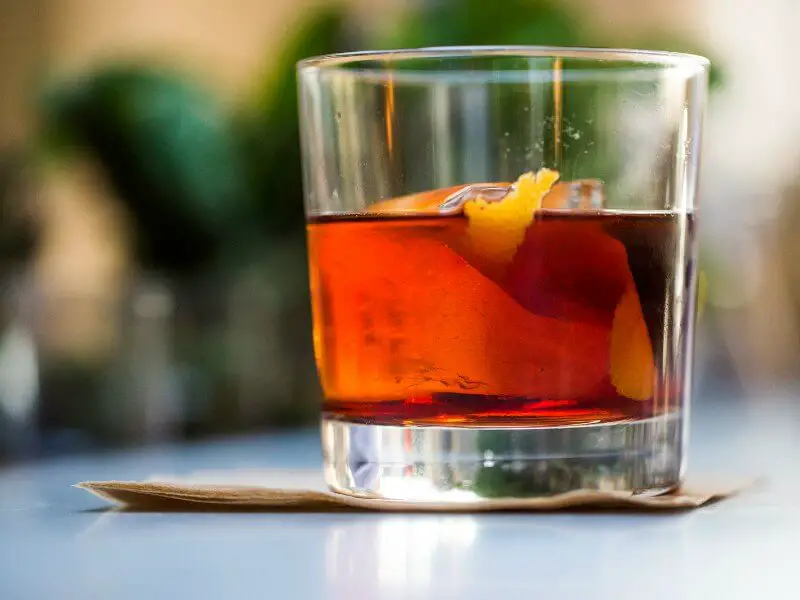 One of the attractions to "old school" wet shaving is the variety of scents available in shaving lathers.  Woods, spices, florals, etc. are some of the classics.  There are also a lot of "unusual" scents, and some are becoming their own sub-category.  One I discovered a few months ago was "alcoholic" scents: beer, wine, whiskey, etc.  So after asking for some recommendations on a few of the wet shaving discussion groups, I collected these dozen soaps.  By the way, for the most part I paid for these products though some artisans kindly offered to send samples without charge.

Performance First And "YMMV" Scent Profiles
I should mention that this article is mainly about scents.  All these products performed well as a lathering shave product–some a little better, some not quite as well, at least in my "hard" water–but I'll only mention a performance aspect if it's unusual in some way.
First I will list the description of the soap's scent from the artisan's website.  I'll be the first to admit I do not have a particularly sensitive or educated "nose" so I enlisted the help of my wife for identifying some of the scent profiles and whether they track with what the artisan says, both out of the container and lathered on the face.  I will also list the soap's ingredients when available.
With those caveats out of the way, here are my impressions of these 12 "boozy" artisan shaving soaps.
Ballenclaugh "Sour Mash"
Artisan Description: Simply a quality whiskey scented shaving soap that would make you think your nose is sniffing a premium bottle of bourbon.
An interesting comparison of the my wife's reaction vs. my reaction.  She got sour, "rotten potato," and alcohol notes.  I got more of a slightly soured cooked corn (vs. potato) plus alcohol.  I would call the scent "moderate" in strength, softening slightly when lathered on the face.  We both note that using the term "sour" or even "rotten" does not necessarily mean a bad thing in the context of the scent profile.  If you're expecting a "sour" note, it's nice to actually get it.
Artisan Purchase Link
Meißner"Strong and Scottish"
Artisan Description: Masculine, strong and incredibly intense. Plenty of genuine Scotch whisky, pure sheep wool fat with the peaty-smoky fragrance of burnt oak.
We both definitely get the burnt oak, plus an alcohol component.  About the same strength (moderate) out of the jar and lathered on the face.
Ingredients: Stearic Acid, Cocos nucifera oil*, Whisky, Potassium Hydroxide, Orbignya Oleifera oil*, Aqua, Sodium Hydroxide, Lanolin, Glycerin, Red clay, Cedrus deodora oil, Talc, Citric Acid, Simmondsia chinensis oil*, Juniperus oxycedrus wood tar, Maris sal, Limonene, Linalool. *) Organic quality
Artisan Purchase Link, UK Purchase Link, US Purchase Link
PAA "Miami Libre"
Artisan Description: A sexy blend of sweet cuban cigar and mint mojito
My wife and I both got mint, smoke, and rum.  My first try lathering this soap was a little weird: tendrils of lather would stick out between the brush and puck.  This soap needs a bit more water than usual for me to work well.  Moderate scent that sticks with me lathered up through the shave.
Ingredients: Saponified Stearic Acid, Aqua (Water), Saponified Ricinus Communis (Castor) Seed Oil, Saponified Cocos Nucifera (Coconut) Oil, Saponified Garcinia Indica (Kokum) Seed Butter, Saponified Butyrospermum Parkii (Shea Butter), Saponified Persea Americana (Avocado) Oil, Sodium Lactate, Glycerin, Fragrance (Essential Oils and/or Fragrance unless Unscented)
Artisan Purchase Link
Stirling Soap "Gin And Tonic"
My wife gets alcohol and lime.  I get something more than that but it's hard to describe what–definitely a scent related to a cocktail though.  Maybe something related to an essential oil has something to do with it.
Ingredients: Beef Tallow, Stearic Acid, Distilled Water, Castor Oil, Potassium Hydroxide, Vegetable Glycerin, Essential Oil, Almond Oil, Shea Butter, Coconut Milk, Lanolin, Sodium Hydroxide, Sodium Lactate
Artisan Purchase Link
The Shaving Shop "The Savoy"
Artisan Description: Imagine yourself sipping brandy at the Savoy in London with Sir Winston Churchill, discussing politics & war…. These distinguished gentleman (and of course some lady friends) wore only the finest colognes, perfumes and of course other wonderful scents that permeated through the air. The room was engulfed with the intoxicating scent of bergamot, florals, the finest brandy, cedar, old leather chairs, imported Cuban Cigars and Tonka Bean. 
My wife gets cherry, grass (fresh cut lawn), pipe tobacco, leather, and complex alcohol.  Of all the soaps on this list The Savoy gives me the best "vibe" of some sophisticated men's club: aromatic tobaccos (and I am usually not a fan of tobacco scents), leather, and classy colognes.  Strongest off the puck it softens a bit when lathered on my face.
The Shaving Shop commissioned Claude Pillon of Henri et Victoria to make this shaving soap.
Artisan Purchase Link
The Shaving Shop "Time Traveler"
Artisan Description: The Time Traveler is made with locally brewed Alabama craft IPA in place of water, giving the soap a super thick, dense, protective lather. The scent contains a unique blend of hemp (yes HEMP!), nutmeg, hops, dark chocolate, amber, patchouli, and vanilla.
My wife says "homemade strawberry sundae, cucumber, and alcohol."  A bit of explanation there: the ice cream sundaes she makes include fresh grated nutmeg, chocolate, and vanilla bean so her comment makes sense in that context.  Me, I get beer and grass mostly.  Strongest on the puck, the scent softens way down when lathered on my face.
Artisan Purchase Link
The Shaving Shop "Colonia"
Several people recommended I try Colonia for this article but, frankly, I don't understand why.  I don't think there's an "alcohol" component at all.  Even the description says nothing related to alcohol: (It) was inspired by my families heritage, our Crest, our heart and soul. My Grandfather was from Calabria, the southern tip of Italy. This shaving soap was inspired by him and the cologne he used to wear. This shaving soap is a reflection of me as well. This soap has a refined citrusy cologne scent, with a smooth Italian Barbershop  accent.
Artisan Description: The scent profile consists of lavender, rosemary, Bergamot, Bulgarian rose, jasmine, amber and light musk
My wife and I get just a hint of lavender, rose, and rosemary.  A very mild scent that pretty much disappears when lathered on the face.  It performs just fine but I don't get why it was recommended to me….
Artisan Purchase Link
Tiki Bar Soap "The Kilted Tiki"
Artisan Description:  Kilted Tiki is scented with a blend of fragrance and essential oils including oakmoss, juniper, fir, and a unique blend of whiskey scented fragrance.
Yep.  Juniper and alcohol.  Fairly subtle to me both from the container and lathered on the face.
Indredients: Aqua, Scotch Whiskey, Potassium Sterate, Sodium Sterate, Potassium Palmate, Sodium Palmate, Potassium Cocoate, Sodium Cocoate, Potassium Pumpkinseedate, Sodium Pumpkinseedate, Potassium Shea Butterate, Sodium Shea Butterate, Irish Moss Powder, Mica, Fragrance (Essential Oil Blend)
Artisan Website (currently on hiatus, link will be updated when available)
Through The Fire Fine Craft (TTFFC) "Devil's Cut"
The Devil's cut is the distilling term for the bourbon absorbed by the barrel when aging whiskey. The inside of the barrel charred and smoky wood tone is imparted in the bourbon.
Artisan Description: Featuring Kentucky Bourbon Whiskey in the soap. Mango butter, Cherry kernel oil, and silk are added to our already outstanding coconut oil and tallow base.
My wife gets alcohol and pepper.  I get more of a "deeper" character from the scent…cherry maybe?  In any case, it's a moderate scent from the puck that softens a bit when lathered.
Artisan Purchase Link
TTFFC "Angel's Share"
The Angel's Share is a distilling term for the bourbon which evaporates during the distilling process.
Artisan Description: Our version is vanilla sweet, but in a dark complex way. Light citrus hints cut the sweetness, and a warm caramel coffee base keeps this scent manly.
My wife says "coffee with cream caramel, sugar, and lemon."  I get more of the warm, toasted caramel vibe.  Like Devil's Cut I get a moderate scent from the puck that softens on the face.
Artisan Purchase Link
TTFFC "Brokker"
Brokkr and his brother were blacksmiths who created the hammer of Thor in the Viking legend. Brokkr also means badger in Norse which is fitting because this shaving soap and a premium badger brush will work together to make mounds of luscious shaving lather. In keeping a Viking spirit, Brokkr has honey and ale fragrance added to the already nutty, malted scent the beer imparts to the soap base.
Artisan Description: Charred oak, alcohol.
Yep, we both get those notes.  Unlike Devil's Cut and Angel's Share I find the scent pretty mild that gets even milder on the face….
Artisan Purchase Link
WSP "Ol' Kentucky"
Artisan Description: We based our label colors on the Kentucky Derby, and Woodford is the official drink. We started the blend with top notes of bourbon and base notes of oak, sandalwood, & a hint of patchouli.
I love WSP products (particularly their shaving brushes) but from the scent standpoint this was a disappointment.  My wife and I found very little scent on the puck–perhaps just a hint of a vanilla note–that disappeared when lathered.  Great performance though.
Ingredients: stearic acid, water, tallow, coconut oil, potassium hydroxide, glycerin, shea butter, fragrance, sodium hydroxide.
Artisan Purchase Link, Amazon Purchase Link (affiliate) with additional reviews.
Related Post: The Holy Black's Ramos Gin Fizz
Do you have any of these soaps?  Share your experience in the comments section!