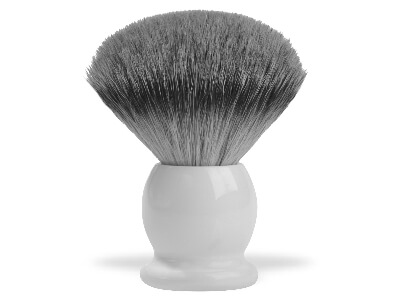 This is the first in a series of posts about shaving brush manufacturers.  Over the next five weeks or so I will be looking at the major shaving brush manufacturer's current line-up and how they distinguish themselves in the market (I cannot hope to find all of the brush makers out there and I won't even attempt to).  At the end of the series–just in time for the holiday gift-giving season!–I'll update the entire list and create a large, sortable table for you to use.  I'll also make the data available in a "CSV file" for importing into your favorite spreadsheet or database program.  First up: Vulfix.

Vulfix
Vulfix, based on the Isle of Man in Great Britain, is one of the "old line" shaving brush manufacturers and has been around for many years.  They recently bought the Simpson's shaving brush manufacturer as well (though Vulfix is apparently keeping Simpson's brushes as a separate entity).  Vulfix as established itself as a "value" manufacturer, avoiding high-price products for the most part.
On the table below I've listed the major specifications for the brushes currently being manufctured.  "Model" refers to the model number of the brush.  "Loft," "Knot," and "Handle" refer to the the dimensions, in millimeters, for the height of the hair, the diameter of the hair at the base, and the height of the brush's handle, respectively.  "Hair" indicates what kind of hair is used, along with a "Grade" (if any).  The "Shape" of the hair refers to whether it is a fan-like shape or a bulb-like shape.  Finally, price refers to the Manufacturer's list price in US dollars.  Although I have excersized care in researching these statistics I cannot guarantee they are exact.

What are your experiences with Vulfix brushes?