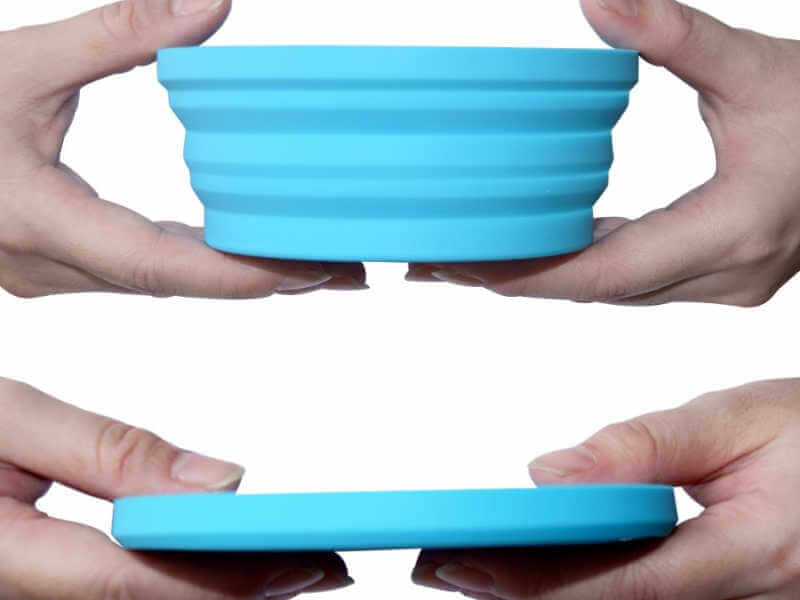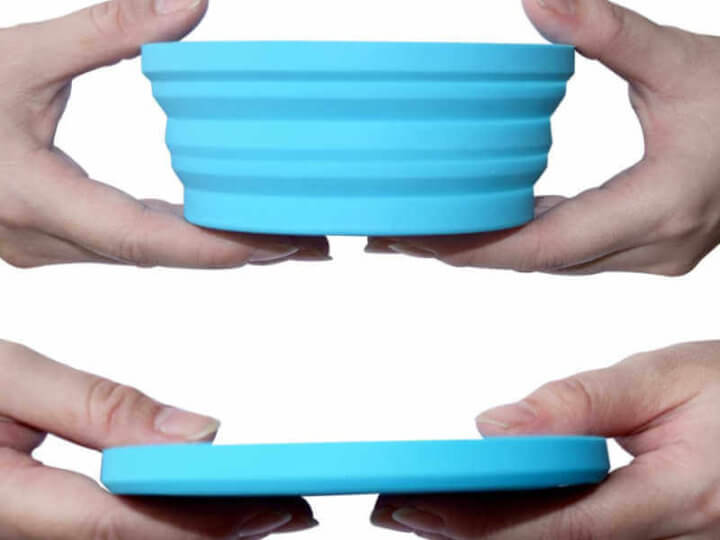 The "upside down" lather-building trick has been around a while, and I recently mentioned it again.  But some are reluctant to try it because the typical shave mug or scuttle can be difficult to handle that way.  I think I have found a safer alternative.
The Collapsible Silicon Bowl
A collapsible silicon bowl is lightweight, easy to store (and travel with!), available in a variety of sizes, and unbreakable.  You can find them in pet stores (they're sometimes sold as pet water bowls for travel), camping supply outlets, and in kitchen/storage isle of some "megamarts."  And if all else fails there's always Amazon (affiliate links):
As you can see there are a variety of options available at fairly low cost.
In Use
Using a collapsible silicon bowl for shaving with the upside down lathering trick is pretty straightforward.  Expand the bowl, plop in a puck of shave soap, grasp the bowl by the bottom (squeezing it to hold the soap), and invert.  Then use your shave brush with the tips pointing upward to load the brush.  After loading you can build lather directly to your face or you can remove the soap puck and lather right in the bowl if you want.
The silicon will actually retain a little heat from the brush and hot water, too, though not as much as a ceramic scuttle.  But, come to think of it, if a smaller bowl were put inside a larger bowl that had some water in it, I think the lather would be warmer.
Give it a try and let me know how it goes by leaving a comment below!