I recently saw a comment (I thought it was on Reddit's Wicked_Edge forum but I can't find it now, otherwise I'd link to it) about a cheap all-plastic Weishi DE razor on Ebay.  It piqued my interest, and for under $10 I thought what-the-heck, I'll give it a shot and "take one for the team" if I have to. I received it recently and shaved with it a few times to "kick the tires."

It is very, very light and as far as I can tell completely plastic (how they made a plastic TTO mechanism I have no idea). Unlike other Weishi's I have shaved with this razor is fairly aggressive: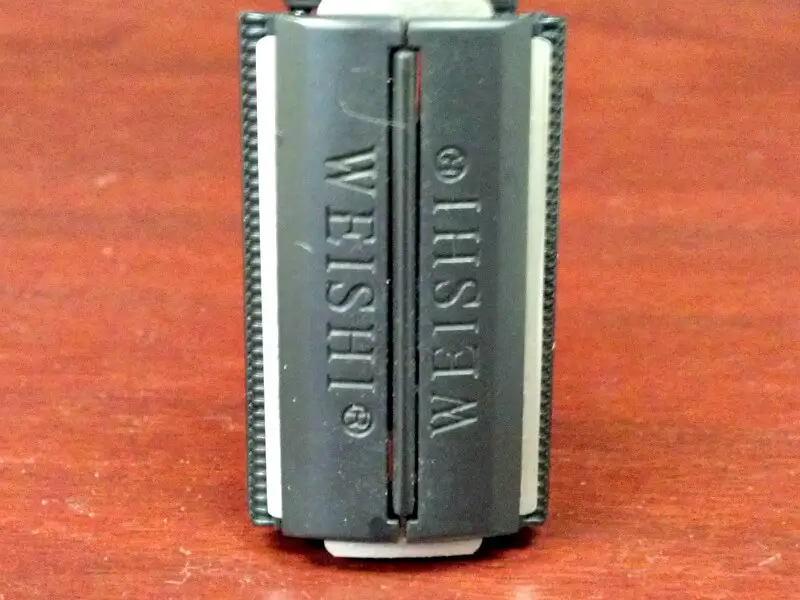 As you can see from the photo above there is a LOT of blade exposure (not as much as a Muhle R41 but quite a bit) and it's a bit uneven too. However, used with care this razor can give me a quite decent shave. My first shave with it gave me one little nick, and an area on my neck below my ear wasn't quite as smooth as the rest of my face, but my other test shaves were quite acceptable. So, $9.95 gets you a usable razor.  However I would NOT recommend this razor for the new DE shaver.