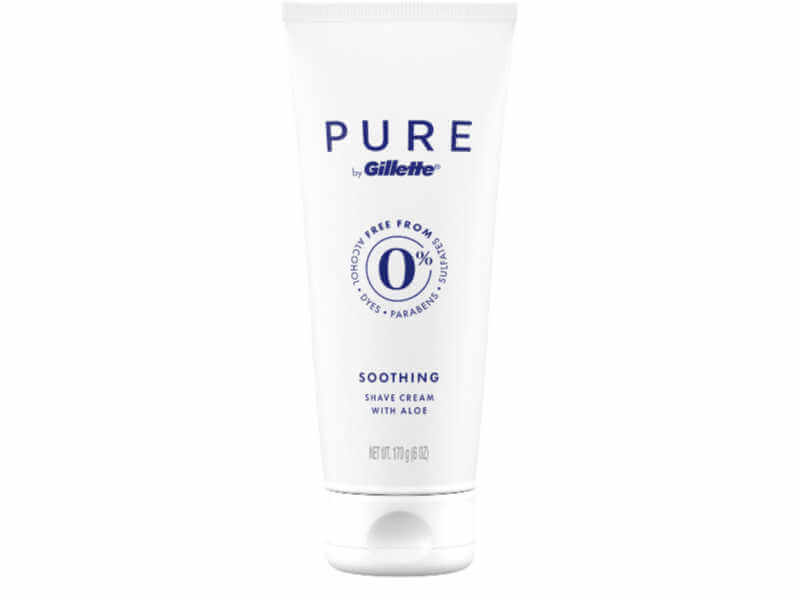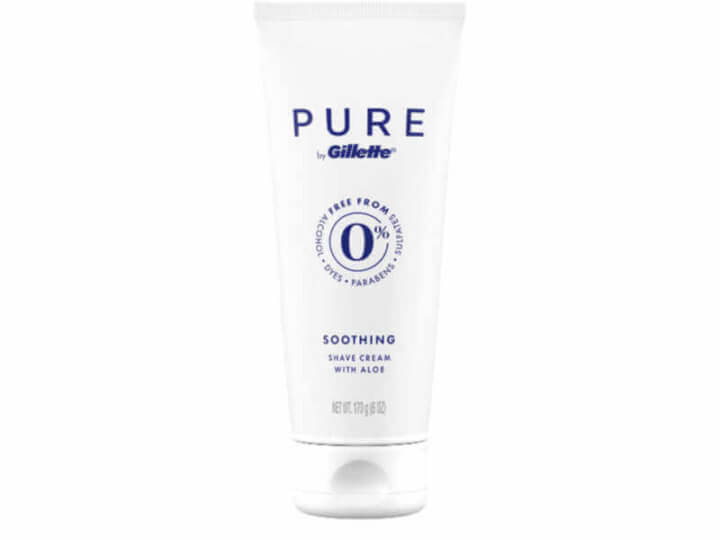 Gillette recently introduced a shave cream that is not only widely available but also free of many unwanted additives…and brush friendly to boot!  Is it any good?  I picked some up at my local mega-mart to find out.
A Trip To My Local Mega-Mart
At a recent visit to a local large grocery/department franchise I discovered that Gillette may be trying a "skin friendly" angle to promoting their products.  They have a new razor called SkinGuard that features a two blade (!) cartridge that fits into Gillette Fusion handles.
They also introduced a couple companion products, Gillette Pure shave cream and shave gel.  Reading the label on the shave cream got my attention, as it specifically mentions it can be used with a shave brush!  I decided to pick some up and give it a try, too.
Gillette Pure Shave Cream
"PURE by Gillette is 0% alcohol, dyes, parabens, and sulfates. PURE shave cream is infused with aloe and helps your razor glide smoothly over your skin. Our specially designed formula will help protect against irritation on sensitive skin during the shave and lightly cool to soothe."
Ingredients: Water, Palmitic Acid, Stearic Acid, Glycerin, Coconut Acid, Potassium Hydroxide, Triethanolamine, Fragrance, Phenoxyethanol, Sodium Hydroxide, Hydroxypropyl Methylcellulose, Menthol, Aloe Barbadensis Leaf Juice, Mentha Piperita (Peppermint) Oil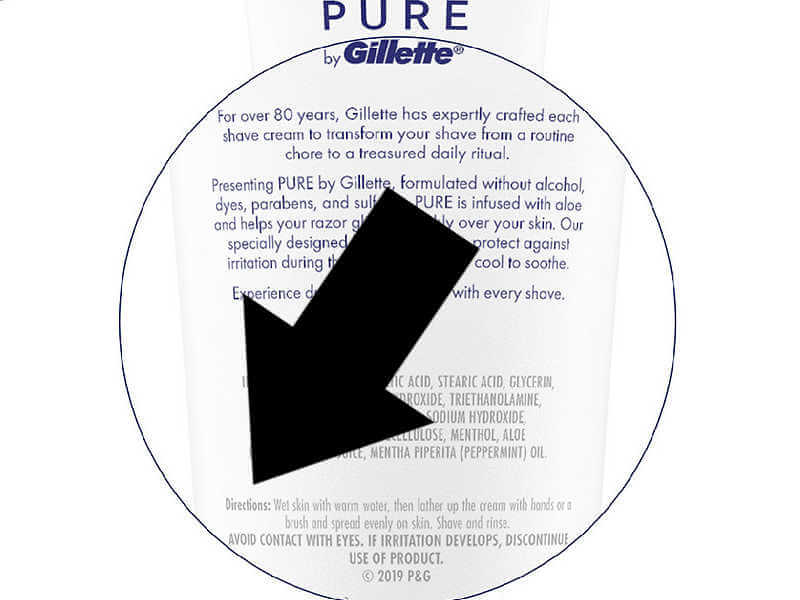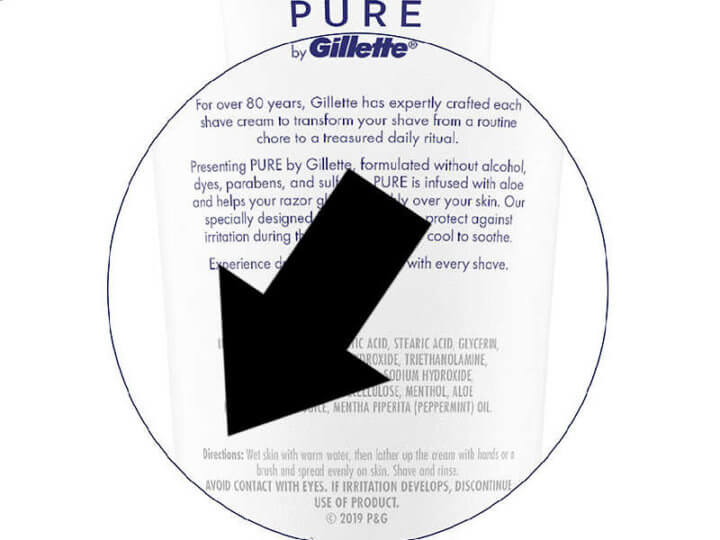 "Directions: Wet skin with warm water, then lather up the cream with hands or a brush and spread evenly on skin.  Shave and rinse."
My Experience With Using Gillette Pure Shave Cream And A Shave Brush
The first thing I look at with a product like this is…does it lather at all?  Some "brush friendly" creams work fine with a brush but don't lather particularly more than used brushless: Cremo shave cream is like that for me.  Others build a more voluminous lather–Pacific Shaving Caffeinated shave cream (Amazon affiliate link) builds almost as well as a traditional lathering cream for me.  Gillette Pure falls in the middle.  I can get a bit more additional lather out of it when used with a brush, but not much.
Even though there is Peppermint oil in the ingredient list, I did not detect any kind of scent (though admittedly I have a notoriously insensitive nose).  Nor did I experience any kind of cooling sensation.
Which brings me to performance.  Where the rubber meets the road, a shave cream needs to protect and lubricate well–whether a brush is used or not.
For me Gillette Pure shave cream performs pretty well–better than most mass-market "goo in a tube" products like, say, Neutrogena, and way better than canned stuff.  Pure may actually work a bit better for me brushless but the difference is subtle.
I don't think you will get the luxurious experience you may be used to with many old school lathering shave products.  But for a comparatively inexpensive, widely available, mass-market product Gillette Pure shave cream (Amazon affiliate link) is worth a try.
Have you used Gillette Pure shave cream?  How did you like it?  Leave a comment below with your thoughts.