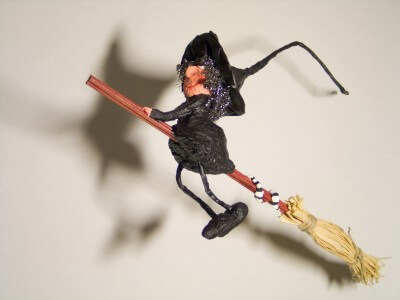 Witch hazel is an astringent produced from the leaves and bark of the North American Witch Hazel shrub (Hamamelis Virginiana), which grows naturally in large parts of North America. This plant extract was widely used for medicinal purposes by American Indians and is a component of a variety of commercial healthcare and cosmetic products.

Native Americans produced witch hazel extract by boiling the stems of the shrub and producing a decoction, which was used to treat swellings, inflamations, and tumors. Early settlers in New England adopted the remedy from the natives, and its use became widely established in the United States. A missionary, Dr. Charles Hawes, learned of the preparation's therapeutic properties, and then determined that the product of distillation of the plant's twigs was even more effective. "Hawes Extract" was first produced and sold in Essex, Connecticut, in 1846, by druggist and chemist Alvan Whittemore. Hawes' process was further refined by Tomas Newton Dickenson, Sr., who is credited with starting the commercial production of witch hazel extract in 1866. Following his death his two sons, Thomas and Everett Dickinson, each inherited parts of the family business and continued the manufacture of witch hazel extract, operating competing "Dickinson's" businesses that eventually merged in 1997 as Dickinson Brands.
Some of the major uses for Witch Hazel include:
Applying witch hazel bark, leaf, or water to the skin seems to reduce minor bleeding.
Applying witch hazel water to the skin may help to temporarily relieve itching, discomfort, irritation, and burning due to hemorrhoids and other anal disorders.
Applying witch hazel cream seems to relieve mild skin irritation (though not as well as hydrocortisone).
Witch hazel can be used on sores, bruises and swelling. For this purpose, witch hazel is often used in a liquid astringent form. It can be applied several times a day to provide soothing relief to injuries.
Witch hazel's antioxidant and astringent properties make it effective against acne. For the treatment of acne, witch hazel is also often used in its astringent form. It is gentle and non-drying to the skin, unlike many harsh acne medications found in drug stores.
Skin conditions such as psoriasis and eczema can be treated with witch hazel. These conditions are unsightly and painful, but witch hazel can soothe both the visible symptoms and the pain associated with them. These characteristics also make witch hazel a good option for sunburn. For these types of conditions, witch hazel may be better used in a cream preparation.
Witch hazel is a good choice for treating exposure to poison ivy. Witch hazel is gentle yet effective against the itching and swelling of the outbreaks that result from contact with the plant.
Witch hazel MAY be effective against varicose veins (though has not been proven).