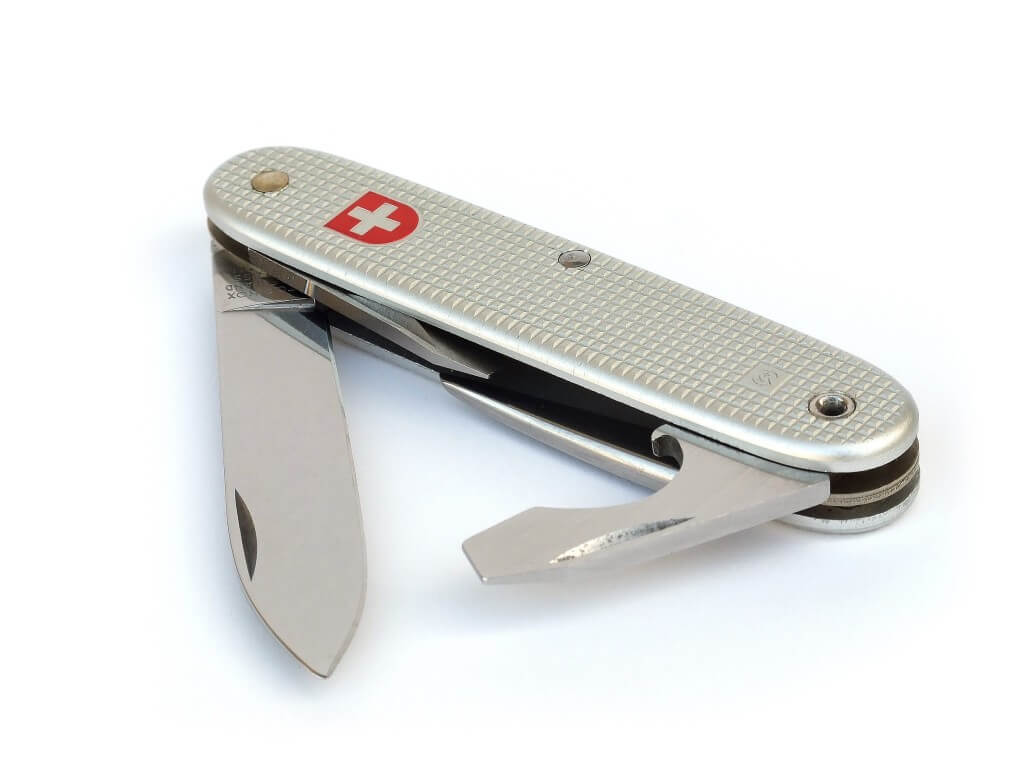 Sometimes it's nice to have a little convenience in your shaving routine.  Maybe save a little money.  Or save a little space on your shelf (or in your suitcase).  Or just have something that can "multitask."  Here are eight shaving-related products that can serve more than one purpose!

Proraso Pre-Post
A classic before-and-after shaving product, Proraso Pre-Post was originally available in the menthol version* like Proraso's other most popular shaving products (i.e. green label) but has since branched out into Sandalwood* (red label) and Green Tea* (white label).  Pre-shave you massage the pasty product in (do not rinse, just lather over it).  After the shave you can massage in a bit more to reduce irritation.
This was actually one of the very first products I tried when I got into old school shaving (hat tip to Charles at QED for sending me a sample, years ago), and I've kept a jar on-hand ever since.
Be sure to also check out this recent article on Proraso products.
Sample Ingredients (green label): Water, Stearic Acid, Sorbitol, Glycerin, Camphor, Eucalyptus Globulus Leaf Oil, Potassium Hydroxide, Menthol, Fragrance, Geraniol, Butylphenyl Methylpropional, Coumarin, Cetearyl Alcohol, Eucalyptol, Sodium Benzoate, Phenoxyethanol, Benzyl Alcohol, Disodium EDTA.
Trumper's Skin Food
Another classic before-and-after shaving product.  Originally available in Lime* or "Coral*" (rose-ish) scents, it has since added Sandalwood* to the line up.  From the Trumper web site:
"Skin food is ideal before or after the shave. As a pre-shave for sensitive skin, massaging Trumper's skin food against the growth of the beard lifts and softens the bristles in preparation. Its light non-oily glycerine based formula adds additional nourishment and protection to the skin, allowing the razor to glide with ease. By smoothing on Trumper's skin food after a shave, the new tender skin is soothed, sealed and offered nourishing relief."
Trumper's Skin Food is one of my "go to" products.  If I'm unsure about a shaving cream or soap I'm about to try, or if I know I've skimped on preparation, I'll apply some Skin Food.  It's my favorite aftershave when it's really hot and humid outside and I want something nice and light on my face.
Ingredients: Aqua (Water), Alcohol denat., Glycerin, Astragalus gummifer gum, Caprylyl glycol, Ethylhexylglycerin, Citrus limon (Lemon) peel oil, Citrus aurantifolia (Lime) oil, Rosa damascena (Rose Otto) flower oil, Menthol, Limonene, Citronellol, Citral, Geraniol, CI 19140
Prep Pre-Post
Not as well known as Proraso or Trumper, Prep's Pre-Post* product can apparently be used not only as a pre shave but also as a treatment for rashes, nicks, cuts, chapped hands, sunburn, diaper rash, insect bites and…sore feet (?!?).  Some have even used it as a (brushless) shaving cream.  It contains menthol, camphor and peppermint oils; glycerin moisturizes and protects; and clove (which is supposed to be a mild antibacterial agent).
I've used Prep but it doesn't perform as well for me as some others have written in reviews.  Maybe it's my hard water….
Myersol Pre-Post
Myersol Pre-Post "Shave Emulsion*" is a lot like Proraso's pre/post to me but with a creamier consistency.  For me it performed better as an aftershave but was certainly adequate for it's preshave performance.
Ingredients: Aqua, stearic acid, triethanolamine, lanolin, glycerin, sodium, methylparaben, menthol and parfum.
Baxter of California Shave Tonic
Baxter of California's "Shave Tonic*" marches to a slightly different drummer.  You apply it with a warm towel for preshave and then use a cold towel after the shave.
As a pre-shave treatment I just find it OK–it works but not as well for me as some of the other products here (again, possibly due to my hard water).  Post-shave, on the other hand, has been really nice and refreshing, particularly in the hot months.  It takes a little more time to use so I consider it as one of those little "treats" once in a while.  🙂
Ingredients: Aqua (Water), Denatured Alcohol, Menthol, Rosmarinus Officinalis (Rosemary) Leaf Oil, Eucalyptus Globulus Leaf Oil, Camphor, Polysorbate 20, Polysorbate 80, Mentha Viridis (Spearmint) Leaef Oil, Sodium Polyacrylate, Hydrogenated Polydecene, Propylene Glycol, Phenoxyethanol, Methylparaben, Ethylparaben, Butylparaban, Propylbaraben, Aloe Barbadensis Leaf Extract, Tocopheryl Acetate (Vit. E), Retinyl Palmitate (Vit. A), Cholecalciferol (Vit. D), CI 42090 (FD & C Blue #1), CI 19140 (FD & C Yellow #5)
Niche For Men (US), Wingman (UK) Shower/Shampoo/Shave
These two brands, Niche For Men Multi-Wash* (available in three scents) in the US market and Wingman Multigel* in the UK market, essentially do that same thing.  Meant to be used in the shower, it will work as a skin cleanser, a shampoo, and a shave lather.  Performance for me has been solid though not quite as good as individual products.
Bold For Men Shave/Aftershave
Bold For Men* was actually one of the first products Sharpologist reviewed.  Definitely targeted as a "get it done" product, without the pleasant experience of the typical old school shave a lot of readers enjoy, but it gets the job done!
Maverick's 3-in-1
Maverick's 3-in-1 product is supposed to do it all: apply it and it will moisturizer your face and stubble for shaving, act as a shaving cream, then leave the skin protected post shave without an additional product.  In practice it I really needed some kind of additional prep like a good face washing but otherwise worked pretty well.
*affiliate link
(Find this article interesting?  Please share it!)