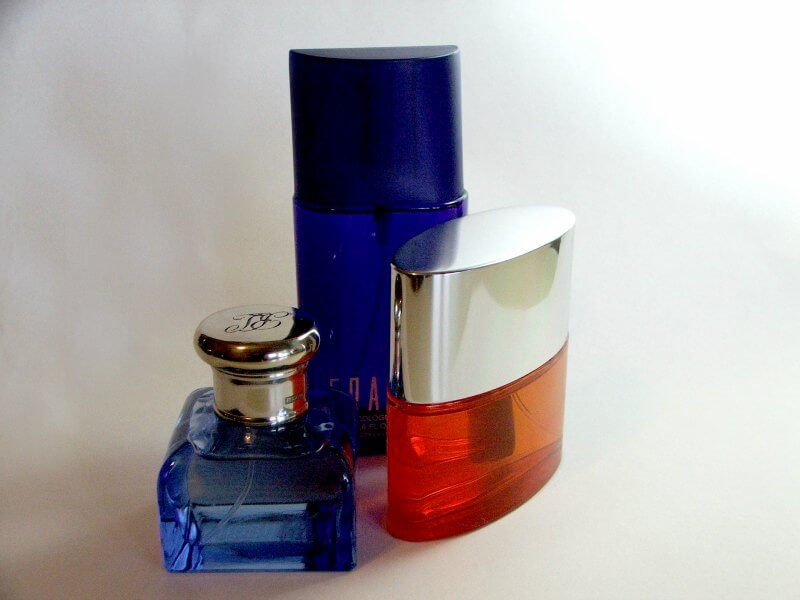 Ever stood at the cologne counter in an uncomprehending stupor? There are so many choices that you don't know where to begin. Trying some out only makes the matter worse. The scents bombard you. Testing only results in a whole lot of scents combining.

A man's choice of cologne is deeply individualized. When deciding on a cologne, consider two major factors. First, you must like the aroma of the cologne. Buying something on the suggestion of someone else won't work if you don't like it. Second, consider whether your choice suits your personality. As a woman, I find a huge variety of male scents appealing. My favorites are fresh scents for being exceptionally invigorating.
Related Post: How To Not Choose The Wrong Cologne
Here are the different categories of male colognes and the types of personalities they suit (Amazon links are affiliate):
1. Vintage cologne suits the old school gentleman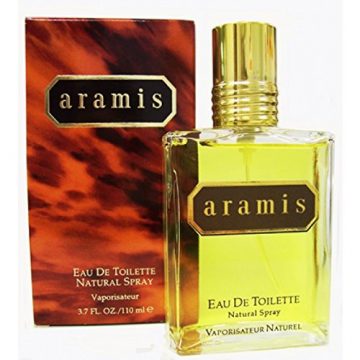 The image of the chivalrous gentleman is something members of the opposite sex find highly attractive. It conveys the message that you'll open doors and pull out chairs for her. Furthermore, the gallant gentleman is one who'll send flowers and make an extra effort to let his lady-love know how he feels.
Thoughtful and kind, the old-world gentleman is a reminder of years gone by. The scent is timeless, and a lot of women will confess to finding it comforting. One of the most comforting scents I particularly enjoy on a man is Gentleman by Givenchy. Vintage scents are characterized by a slight scent of alcohol and a dominant fragrance that is sweet or spicy.
The colognes that fit into this category may vary from one another. What binds them together is the fact that they are legendary and are brands that have longevity. These are the colognes worn by generations before while they wooed and won over the special ladies they fell in love with.
Examples of the old school cologne include Old Spice Aftershave which remains a favorite so many years after its launch. Others include Paco Rabanne Pour Homme and Aramis by Estee Lauder.
2. Leather-scented colognes suit the guy who knows what he wants and is determined to achieve it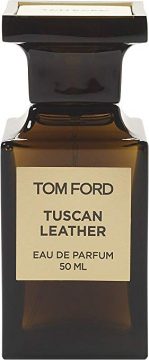 Men who wear leather-scented colognes show an ambitious streak and a willingness to persevere. Ladies love a man who knows what he wants and goes after it, whether it's in his personal or professional capacity.
A leather-scented cologne can ooze a cool, easy confidence. Despite its 'animal' characteristics, leather-scented cologne has a subtle aroma. The overpowering scent of leather is combined with other oils to tone it down. This makes the cologne a mix that is a sensory experience that expresses a strong sense of masculinity.
There are different leather aromas to look for. Some have floral elements, while others have velvety or smoky characteristics. This depends largely on the oils and fragrances mixed into the scent. These include musk, ambergris, and civet. Other fragrances added to the mix include birch and juniper.
Related Post: Fragrance 101; or "What exactly is a top note anyways?"
If you're looking for a leather-scented, there are several options. These include Tom Ford Tuscan Leather, Christian Dior Leather Oud Cologne for Men, and Xerjoff Homme.
3. Oriental cologne suits the intense yet relaxed, easy going man


The key characteristic of Oriental colognes is their sensual and warm tones. Amber is the base fragrance of most Oriental colognes. The addition of musk as well as other elements like spices and woody fragrances give Oriental colognes their distinctive fragrance.
Vanilla also features in Oriental colognes. The final ingredient of the Oriental cologne is a fruity-floral combination of scents such as orchid and bergamot. Oriental colognes tend to be distinctive as there are so many combinations of scents.
The Oriental cologne is favored by the laidback man who is flexible and ready for anything. A lot of ladies find Oriental colognes impossible to resist because of their exotic fragrances.
Looking for a good Oriental cologne? Here are some to try out the next time you're at the fragrance counter. Opium by Yves Saint Laurent for Men and Boucheron Jaipur Homme Eau de Toilette Spicy Oriental are worth testing.
4. Musk-based colognes suit the lady-killer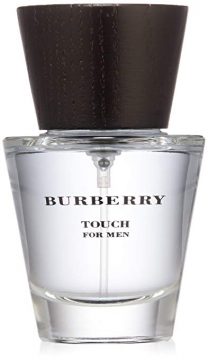 Musk-based colognes have a rich and full-bodied scent. They are sensuous and strong, leaving a lasting impression. Musk-based colognes ooze cool confidence and total masculinity.
Wearing musk-based colognes conveys the message that you're suave and smooth. A man who knows what he wants and fearlessly pursues it is an attractive prospect to ladies. There's a nostalgic element to musk-based colognes that speaks of power and dominance.
A musk-based cologne is a wise choice for that guy who wants to exude the air of a manly, red-blooded male.
The fact that musk-based colognes tend to be strong makes them long-lasting. Overdoing it with a musk-based cologne should be avoided as the scent may be overwhelming to the point of being off-putting.
Burberry 'Touch' Eau de Toilette Spray for Men is a good example of a musk-based cologne. Kiehl's Original Musk Eau de Toilette Spray for Men and Royal Copenhagen Musk Cologne Spray for Men are others.
5. Woody colognes suit the man comfortable in his confidence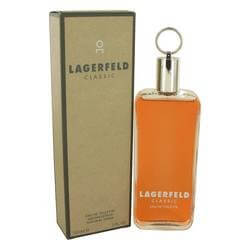 This is one of the most sought-after categories of men's colognes. The smell of the outdoors and the wild is tantalizing to most women. The rugged, earthy fragrances are very masculine and powerful. These colognes ooze a personality of quiet, knowing confidence.
Woody colognes are made using a variety of wood scents. These include sensuous sandalwood and edgy crisp cedar. Other scents include oakmoss and rosewood. While technically not coming from wood, vetiver, and patchouli fit into the woody category.
Most men's fragrances contain an element of woody aroma as it is regarded as a masculine scent. Woody colognes are dominated by these scents. They have warm tones and create the impression of a taste for adventure.
Try Tom Ford Private Blend Oud Wood Eau de Parfum Spray, Lagerfeld by Karl Lagerfeld, and Guilty Pour Homme Spray by Gucci.
6. Fresh scents suit the adventure lover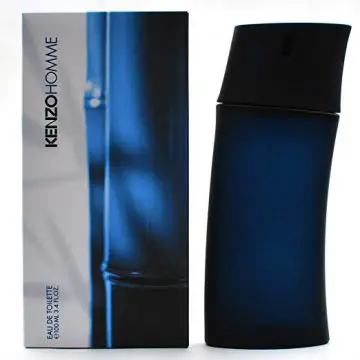 Fresh scents tend to include the fragrance of ocean breezes and exude a modern, clean-cut finish. They are the opposite of woody, smoky, and spicy fragrances. Fresh scents include an outdoorsy element.
Consider them the pine needle compared to the wood base of woody colognes. The crisp smell of a pine needle is different from the smoky smell of wood.
The air of cleanliness a fresh scent exudes is attractive to many members of the opposite sex. These fragrances tend to be lighter and less powerful than other colognes. A fresh scent is ideal for an understated approach.
No one will smell it until they get up close. Many find the less dominant fragrance of fresh scents to literally be a breath of fresh air. This makes it an attractive proposition.
It's impossible to mention all the elements that are combined to make a fresh scent cologne as there are so many. A quick whiff will straightaway confirm a fresh scent. The smell is reminiscent of the great outdoors without the woodsy smell.
Kenzo Pour Homme offers a fresh ocean fragrance, and so does Davidoff.
7. Fruity-floral scents suit the modern guy with his eye on the future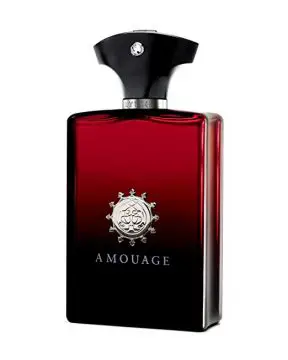 Seeing the word floral might put a lot of men off from trying this type of cologne. However, the floral aspects in a men's cologne are very subtle and nothing at all like women's perfumes. While still creating a masculine effect, a hint of floral fragrance can be very sensual.
Examples of floral elements that might be included in men's cologne are ylang-ylang and jasmine. Combining them with other scents allows the inclusion of floral scents to round out the overall fragrance.
A lot of men favor fruity colognes. The predominant fruit flavor is that of citrus fruits. Most people will know of citrus fruits such as lemons, oranges, grapefruits, and mandarins. There are other citrus fruits which include lemongrass, pomelo, and yuzu. The citrus fragrance is crisp and clean which is why it is a popular ingredient in men's colognes.
Amouage Lyric Men's Eau de Parfum Spray combines a light scent of rose with distinctive citrus notes. Frederic Malle Carnal Flower Eau de Parfum features the scent of the mysterious tuberose. Regarding as meeting somewhere between the smell of gardenias and tobacco, this exotic floral fragrance exudes masculinity.
To Conclude
Very few men's colognes fit into only one of these categories. In the same way, your personality is unlikely to be described in one word. Most colognes combine the categories, although one is more dominant than the other. Before you buy, think of what kind of guy you are and what scent you prefer. Choose a cologne you're comfortable in and wear it with confidence. Take advice from others but remember that the final choice rests with you and your preferences.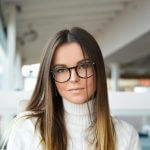 Serena Dorf is an enthusiastic content writer at EssayOnTime. She is thirsty for knowledge and is always on the lookout for amazing writing tips to share with her readers. When she is neither writing nor cuddling up with a book, she is usually daydreaming or taking a stroll along the Venice Canals. Find Serena on Twitter.