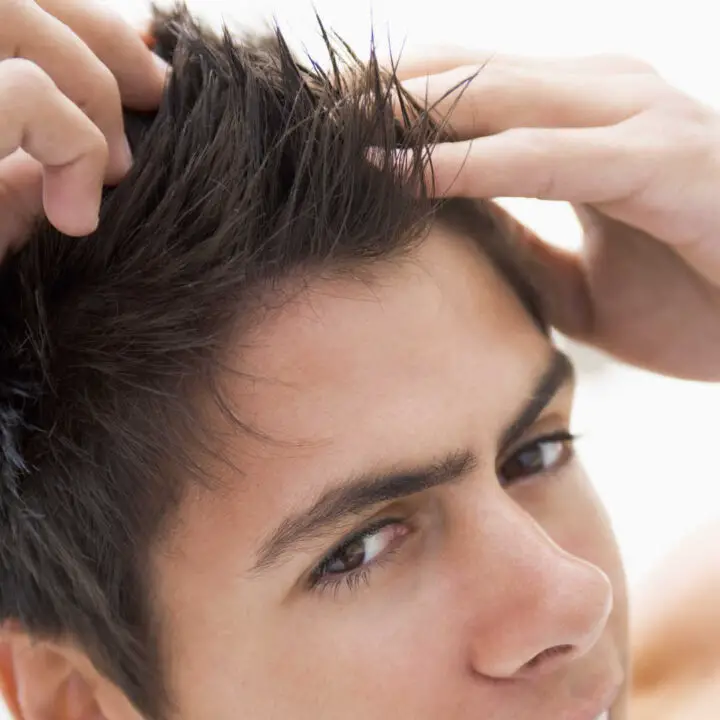 Hair tonics have been around for centuries, and there are many different types available on the market, both traditional and modern. They can be used to add shine, tame frizz, or add volume. Some people also use them to help with scalp problems such as dandruff or scalp acne. Here are 7 great hair tonics in the traditional, classic style.
Briefly: Hair Tonic Evolution
Hair tonics are a type of hair care product that is used to improve the appearance and health of hair. They are typically applied to the scalp, and may help to promote hair growth, prevent hair loss, and control dandruff. Hair tonics have been around for centuries, and their formulations have evolved over time.
The first recorded use of a hair tonic was in ancient Egypt, where men would use a mixture of olive oil and herbs to keep their hair healthy and looking good. In the 1800s, Charles Algernon Parsons developed a tonic called Pears' Soap, which was made from vinegar and rosemary oil. This tonic became popular throughout Europe, and other companies began developing their own versions.
Ingredients
Ingredients in hair tonics can vary, but there are some common ingredients found in many hair tonics. Some of these ingredients are beneficial for the hair, while others are not. Amino acids, herbs, and vitamins are all beneficial to the hair and are commonly found in hair tonics. Alcohol, petroleum jelly, and fragrances are not beneficial to the hair and can actually damage it. It is important to look at the ingredients in a hair tonic before purchasing it to ensure that it contains ingredients that will be beneficial to your hair.
Benefits
Hair tonics remove oils, dirt, sweat, and product buildup from the hair and body, while conditioning hair with nourishing and moisturizing ingredients. Hair tonic works by either dissolving the oil and dirt, or breaking down and removing the buildup, and then rinsing out your hair.
One of the benefits of using hair tonics is that it can help promote hair growth. In addition, hair tonics can help keep your scalp healthy by keeping it moisturized. This is important because a healthy scalp is more likely to produce healthy hair. Hair tonics can also help reduce frizz and make your hair look shinier.
How To Choose A Hair Tonic That Fits With Your Hair
Keeping your hair looking beautiful and shiny can be a difficult task because hair goes through so much on a daily basis. Sometimes, hair can become dull and tired. Hair tonics are used to help restore shine to your hair and make it look healthier.
One way to choose an appropriate hair tonic is to learn about your hair. Hair tonics can restore shine to your hair, but your hair type will determine which is the best hair tonic for you. Each type of hair has a different type of texture. If you find a hair tonic that works well for your hair, it can last you for a long time.
The first step to choosing an appropriate hair tonic is to identify your hair type. There are three different types of hair – dry, oily, and combination. Your hair type will determine which hair tonics will work best for your hair. Once you have identified your hair type, you can choose which type of hair tonic you will use.
Different hair tonics are used for different reasons. Some hair tonics are used to treat dandruff, while others are used to prevent dandruff. You will also want to look at your hair tonic to see if your hair is healthy. Hair tonics can also help keep your hair shiny and strong.
Tips To Get The Most Out Of Your Hair Tonic
With just a few simple tips, you can optimize your hair tonic and get the most out of it. A hair tonic is a product that is used to boost up the shine on your hair. It does not just give your hair a shine, though. It can also help your hair to stay healthy.
Make sure that the hair tonic that you buy is one that is best suited for your hair type. When you look for a hair tonic, you will want to find one that will specifically help your hair and scalp. This type of hair tonic will help to strengthen your hair and scalp and will also stimulate it to grow faster.
Make sure that you follow the directions on the hair tonic carefully. Some hair tonics will have to be used on a daily basis, while others may be used a couple of times a week. Make sure that you read the directions and follow them exactly.
7 Best Hair Tonics In The Old School Style You Should Try To Restore Your Hair To Its Former Glory
These products, some of which first hit the market in the 1900s, are hair tonics in the traditional sense, meaning they may contain alcohol, water and salt, and are meant to be used to help remove oil and grease from your hair. The alcohol, which acts as a solvent, removes oil from your hair, while the salt acts as a deodorizer and also helps loosen the grease. Water helps dilute the alcohol, restoring your hair's original pH. These products work great on greasy hair, too, and can also be used on dry hair or scalps, although we don't recommend using these on dandruff-prone hair.
[Ed. note: Amazon links for convenience and are affiliate but you should be able to find many of these products in "brick and mortar" stores.]
Text in italics below are from the manufacturer.
Increases surface stimulation of scalp, helping to remove loose dandruff while invigorating the scalp. Note: not recommended for light colored hair. 
Apply directly to the palms of the hands, rub together and apply directly to the scalp. Massage into scalp to help remove light, flaky dandruff. May be used as often as desired.
Ingredients: Alcohol Denat., Water (Aqua, Eau), Fragrance (Parfum), Benzyl Benzoate, Citral, Citronellol, Eugenol, Geraniol, Limonene, Linalool, Green 3 (CI42053), Red 33 (CI 17200), Red 40 (CI16035).
For the scent the top notes are Bergamot and Petitgrain; middle notes are Herbal Notes and Coriander; base notes are Powder and Nutmeg.
The red color can temporarily stain clothing.
The classic Clubman Hair Tonic keeps hair neat without grease.
Ingredients: Alcohol Denat., Water (Aqua, Eau), Glycerin, Fragrance (Parfum), Benzyl Alcohol, Benzyl Salicylate, Citronellol, Evernia Prunastri (Oakmoss) Extract, Geraniol, Hydroxycitronellal, Limonene, Linalool, Yellow 6 (CI15985), Yellow 5 (CI19140).
Pinaud Clubman Hair Tonic is a great product for men who want to keep their scalp healthy, and to extend the life of their hair style. It is designed for hair that is normal, oily, or dry. The scent is a light antiseptic smell, with a hint of lime, and the formula is light enough to use every day. It is a leave-in hair tonic that works to prevent hair dryness and leaves your hair feeling smooth and soft, and makes it look healthier.
The famous green hair tonic from 1923, invented by Arthur Winarick, today manufactured by Clubman.
There is a version with oil and a version without oil.
Water (Aqua, Eau), Alcohol Denat., Mineral Oil (Paraffinum Liquidum, Huile Minerale), Glycerin, Boric Acid, Fragrance (Parfum), Blue 1 (CI 42090), Yellow 5 (CI 19140).
Water (Aqua, Eau), Alcohol Denat., Glycerin, Boric Acid, Fragrance (Parfum), Blue 1 (CI 42090), Yellow 5 (CI 19140).
The scent of Jeris Hair Tonic is the same menthol/eucalyptus scent as other Jeris products.
Reuzel Grooming Tonic is free of parabens and sulfates, and it's gentle enough for daily use. The hold it gives is light but natural, and it does an excellent job of keeping hair in place without weighing it down. On the downside, it's pricey but still less than the price of the high-end styling products that it competes with.  It's also not a really good fit for oily skin and hair.
The V76 Hair and Scalp Tonic from Vaughn Tonic is a lightweight, oil-free mist that revitalizes hair and soothes the scalp. It smells fresh, and the formula has little alcohol, so it's safe for daily use. It leaves hair smelling clean and refreshed, and many find it works particularly well on thinning, dry, or wiry hair.
This hair treatment by Vaseline works like a charm. It's a leave-in treatment, so simply apply it on clean, towel-dried hair after shampooing and let it sit for a minute or two, then rinse it out. The smell is pleasant, and it's quite moisturizing too. The formula is designed to treat dry scalp, dandruff, and itchy, irritated skin, and it does all those things. It also leaves my hair feeling softer and less tangled. You only need a small amount, and the bottle can last a good while. The only issue is that some men may find the smell offensive, so you might want to experiment with a small dab first.
The Vaseline hair tonic for men is designed to prevent dry scalp, dandruff, and hair damage. It uses natural ingredients to achieve a good hair condition.
Vitalis Hair Tonic For Men is a type of hair tonic that is supposed to strengthen hair. It comes in a bottle and requires to be used on wet hair. The instructions say that you should massage it on the scalp and hair and leave it on for at least 45 minutes before washing it out. It states that you should repeat the process on a daily basis. It promises to make your hair follicles stronger and your hair smoother. This means that your hair will look thicker and healthier.
Summing Up
So, which hair tonics work best for your fine hair? Well, that depends. In general, hair tonics formulated for fine hair will help your hair look healthier, fuller, and shinier. And the best tonics for fine hair will smell amazing, too!
About The Author:
Otto Wright is a budding author and traditional wet shaver.