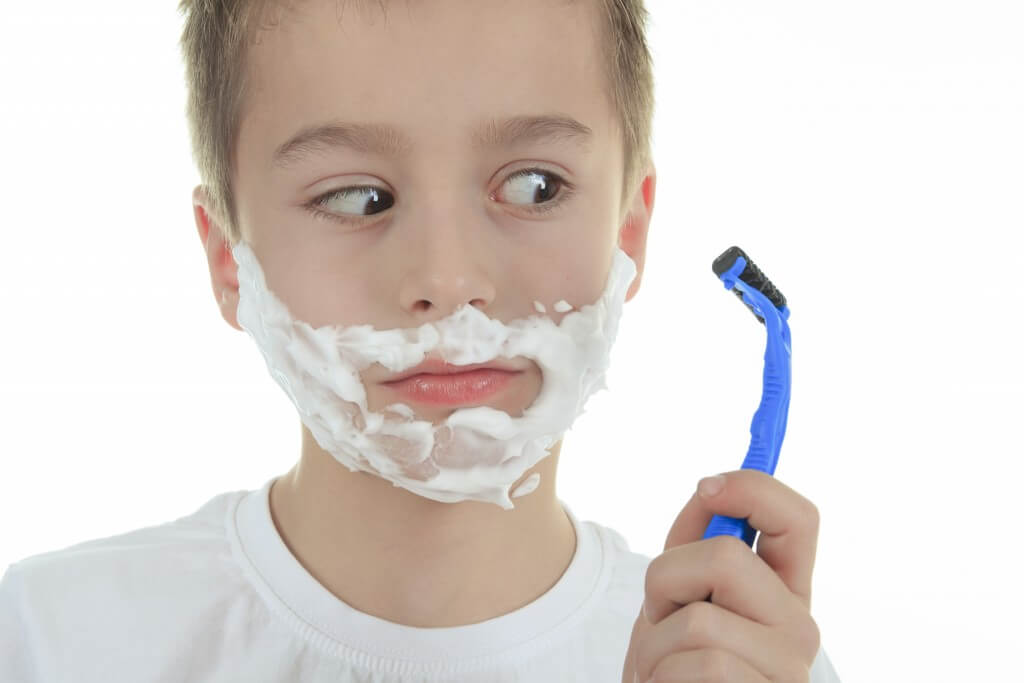 [This is a guest post by Jack Prenter of KnownMan.com] Most of us have been shaving since we were 16-years old, but we never got any real instruction and most of us didn't grow up with the internet! Without any proper instruction, it's not surprising that many of us aren't getting the quality of shave that we desire. In this post we'll be looking at some of the most common shaving mistakes that men make and what you can do to improve your shaving routine.


Not Preparing Properly
One of the biggest mistakes I see is people failing to prepare their skin and hair to be shaved. A lot of men seem to believe that using a good quality soap or cream is enough to ensure a comfortable shave, but it's just not true.
Proper preparation is important to getting a close shave without excess irritation. Your hair is really quite strong, some say that it's as strong as copper wire of the same diameter, so it's important that you do what you can to soften with hair. You can do this by washing your face and neck with warm water for a few minutes. Many men just splash their face a few times with water but it's important to fully hydrate your hair until it can't hold any more water.
This warm water helps to soften the hair but also the relax the pores on your face which reveals slightly more of the hair follicle and produces oils that will help to lubricate. At this stage you might choose to use a pre-shave oil, this just adds extra lubrication to mimic a natural oil in the hair.
Not Using a Quality Lather
Almost everyone who reads Sharpologist regularly knows that it's important to use a lather, but if you're new here you might not realize just how important it is.
A good lather is the difference between an uncomfortable shave that results in cuts and a shave which feels smooth and effortless. The lather acts as a lubricant for the blade, it softens the hair and it provides a barrier to prevent excess friction between the blade and the skin.
Commercial gels from a can don't perform anywhere near as well as a traditional soap or cream applied with a brush as a rich lather that is far superior to can foam.
Shaving with an Inferior Blade
If you're using anything other than a DE safety razor or a straight razor, I've got news for you, there's a whole new world out there. Commercial disposable, cartridge and electric razors don't cut it. You're getting a less close shave, with more irritation and for a higher price. Switching to a safety or straight razor will make the biggest difference of any change you can make.
Safety razors use DE blades that are made of a much higher quality steel than the blades you find in commercial cartridge razors, so, even though there are fewer blades, it is able to cut the hair much easier. This leads to a better shave because there is less tugging of the hair and fewer blades in contact with the skin, therefore, there is less friction which would cause irritation and a 'burn' feeling.
As well as offering a far superior shave, safety razors are also much cheaper than cartridge, disposable and electric shavers. A single blade can last up to a week and cost less than $0.10, in contrast, cartridges may last a few weeks but cost up to $3.00 each.
Shaving Against the Grain
This is a tip that can save you from all the irritation and razor burn that you're accustomed to getting, shaving with the grain helps to prevent tugging of the hair which can be painful and irritates the pores of your skin. When I say "with the grain", what I mean it the shave in the direction the hair is growing. Each of us has slightly different growth patterns, but you can easily tell the direction by gently running your fingers over the hair and feel which way has the least prickle and least resistance. This is the direction in which you should shave.
Showing Off Your Strength
Modern blades are extremely sharp, there is no need to apply any significant pressure to your skin. Many of us have become used to doing this because cartridge shavers are very mild and so you can get away with applying too much pressure. However, when these men change to use DE blades they find they're cutting themselves regularly. This is because they continue to apply the same pressure that they did with a cartridge razor. Using a lighter touch will ensure a more comfortable shave and also one that is even.
Neglecting Your Skin After Shaving
Like it or not, dragging a piece of sharp metal across your skin isn't great for your skin. Even if you use excellent technique and a thick lather, you'll find that your skin can often feel delicate and so it's crucial that you care for it after shaving.
We've all seen men throwing alcohol onto their face after shaving and feeling the burning feeling, right? Well, it's actually the opposite of what you should be doing. Alcohol in aftershave would have served a purpose when shaving with blades in the field where you couldn't guarantee hygiene, but in modern time we know that our blades are relatively clean.
Instead of throwing alcohol on our skin which dries your skin, you should be using an aftershave or post-shave balm that contains soothing ingredients like mint and others such as shea butter that will lock-in moisture.