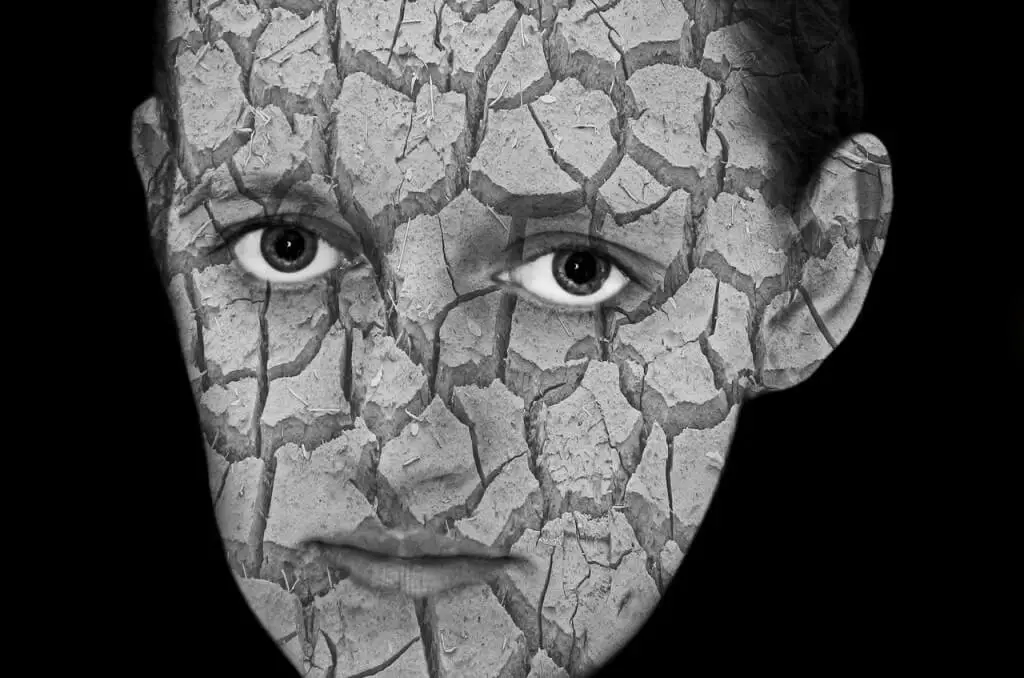 There are lots of skin care products that promise to moisten your skin and prevent dryness. Some of these products work, even though most are unhealthy to use. Fortunately, you can care for your skin through natural and safe methods. Here are five natural ways to prevent dry skin.

1) Turn down the Temperature in the Shower
Showers feel great, and this is what motivates some people to spend a lot of time bathing. However, they harm your skin, especially if you bath frequently and for long periods. Spending less time in the shower or the bath tub will help protect the natural oils, fats, and proteins in your skin.
Eventually, hot showers will cause inflammation to skin and affect the natural balance of moisture, leading to skin dryness. To prevent this, you can use cool or lukewarm water for your baths. Also, make sure you get out of the bath tub before your skin starts getting wrinkled.
Also, it is important to note that hot showers worsen skin conditions like eczema. Itching may occur even in people who don't have this skin disease.
This is especially common in people who get flushes from hot showers. Also, learning what to choose for shaving will go a long way in preventing dry skin. If you step out of your shower and use blunt blades for shaving, your skin is likely to suffer from dryness because of the irritation.
2) Use Milk and Honey
Milk and honey are usually used separately to care for the skin. When combined, they can have powerful skin moisturizing effects. Honey is particularly helpful to people who have dry, flaky skin.
The antibacterial properties of these products can also help to protect your skin. In addition, honey helps to fight off free radicals in the skin, therefore, providing even greater protection.
In order to keep your skin moisturized, you will need to combine the two products to make a cleanser or a mask. Your choice should be based on whether or not you have flaking skin. For people with flaking skin, the cleanser will work best. The mask is ideal for people who simply want to moisturize the skin deeply.
The cleanser is made by combining the two ingredients in a ratio of 1 to 1. You should use unflavored yogurt for the cleanser. Once mixed, you can use the combination to massage your skin. To make the mask, you should mix the same products, although in much smaller proportions.
The ration should remain the same. A teaspoon of each ingredient will work well. The resulting mixture can be spread over your face and left alone for about 15 minutes. Afterward, you can wash it off.
3) Take Oatmeal Baths
Many traditional societies used oatmeal to maintain healthy skin. Modern research supports the use of oatmeal in keeping the skin moisturized.
In one medical study, oatmeal was found to keep the skin moist for a long period. It was also discovered to have very low irritant potential. The study did not document any allergies in users at all.
To enjoy its benefits, you should blend dry oatmeal till you get a fine powder. For this purpose, you should use quick oats, plain instant oatmeal, or slow cooking oats.
After blending, you can crush the oatmeal even further using your fingers. Then you can scatter the powder in your bath. Try to spread it evenly in the bath, and use running water to mix it up. You can then spend about 15 minutes in the tub. This can even be done twice in a day.
4) Moisturize your Skin when Damp
To prevent skin dryness, you should moisturize it when damp. Ideally, this should be done right after your shower.
Such products help to lock moisture in your skin and should, therefore, be used on damp skin. You don't need to go for artificial skin moisturizers; there are lots of natural products that can work just as well.
One of the moisturizers you can consider is coconut oil. When you step out the shower, you can use the coconut oil just as it is and apply it to your skin.
The warmth of your skin will assist in the absorption of the oils into your skin. You can also microwave the coconut oil to make it warm first then apply it to your skin. This should be done when going to bed. Make sure you wash off the coconut oil in the morning. This should be repeated every day for optimal results.
5) Exfoliate
A good body scrub helps to keep your skin moist and healthy. The activity gets rid of old and dead skin cells. That means the cells closest to the surface will be newer and healthier.
The loss of dead skin cells also means that moisturizers will be easily absorbed into the skin, and will be able to keep the skin moist for long.
Artificial body scrubs will cost you a lot of money. You can experience the same benefits with your own homemade body scrubs.
There are lots of salt and sugar scrubs that you can prepare easily at home. These include the banana sugar body, rosemary lemon salt, easy peasy sugar, tomato sugar, and lavender salt scrubs. There are many recipes out there which teach you how to prepare scrubs on this site.
Real Life Example
Cameron Cretney, a YouTube personality with great skin, exfoliates regularly. This is meant to clear his skin and keep it moist. You can follow his skin exfoliating routine on YouTube.
Conclusion
Dry skin is a problem for many people. It is possible that you may have tried using moisturizers and other skin care products with no success.
You don't need to worry since nature has provided us with all the necessary skin care products.
The tips above can help you prevent and even treat dryness in skin. You should make sure you always use cold or cool water for showers, especially in the tub.
Also, spend only a few minutes in the tub. You don't need to waste money purchasing expensive artificial skin moisturizers. You can take care of your skin with natural products as shown above.