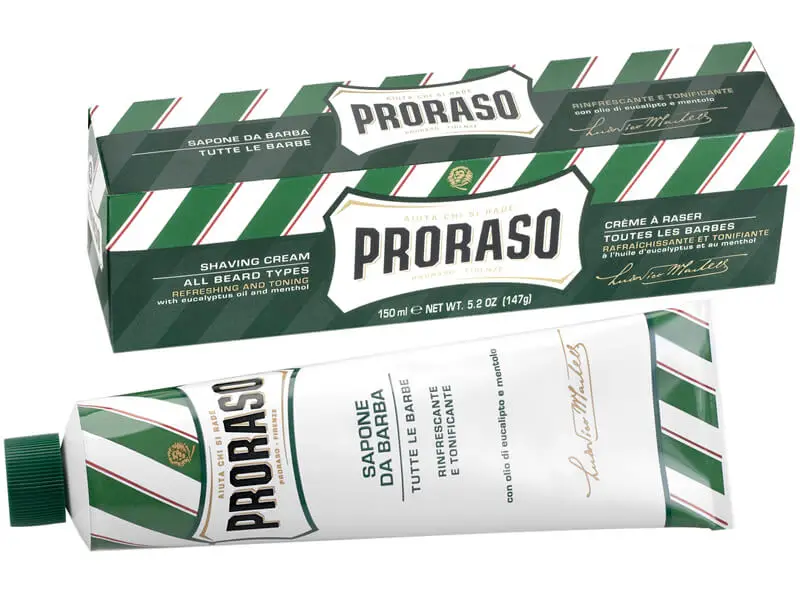 Having previous discussed "good deal" razors and shaving brushes let's have a discussion of low-cost shaving lathers.  Like the previous "good deal" articles this one is jointly written, this time by Mark (Mantic59) and shave cream/soap reviewer extrodinaire Greg (Palpz).  Here are six products that produce good results for less money.  They're not the only ones of course but they are reasonably widely available.  If you know of others be sure to leave a comment!

 
Arko
[GREG] I will start by addressing the elephant in the room: Arko Shaving Sticks. Now, I don't actually like Arko's soap's all that much. To me, they kinda smell bad. Vaguely remind me of urinal pucks. But some people don't mind the smell and some twisted souls actually claim to like it. And it performs well. If cost is your main concern, you should probably at least give it a try (a single stick can be found for $2.69). Because if you do like it, enough to want to use it exclusively, then you can get a 15 pack
of the shaving sticks for just around $20. Which works out to over 50 g of product per dollar.
Arko also has a line of reasonably priced shaving creams; personally I greatly prefer them to the shaving stick, especially the "Maximum Comfort" one. You're looking at $4 for a 100g tube.
[MARK] The Arko shave soap stick is stupid cheap and it performs very well for the price.  As Greg mentions, the scent could be an "acquired taste."  But for between $3 and $4 depending on source, it works out to $0.04-0.05/g.  The 90 gram Arko Shaving Soap In Bowl
is only very slightly higher.
The Arko shave cream is about the same price (about $0.05/g depending on source), has a few variations
, and I think performs better than the stick.  The creams are not as widely available to US customers though.
Cella
[GREG] Cella
is an Italian soft shaving soap in a classic sweet almond / marzipan scent. It's one of those ones where my wife always tries to steal the tub of soap to sit there and sniff.
[MARK] Cella can be found for between $10 and $12 for a 150g soft shave soap tub, making it go for $0.06-$0.08/g.  Frankly I'm not a big fan of the almond scent but it performs pretty well.  Sharpologist co-founder Andy Tarnoff loves the stuff and it did get an honorable mention in Sharpologist's "Best Shaving Soap" list.
Kiss My Face
[GREG] I've found them to provide a very nice shave, and the scented products have always been enjoyable, if sometimes a bit weak. Kiss My Face
is one of those creams which seems originally intended to be used directly on the skin, brushless, but it happens to lather up with a brush quite well indeed. Which allows you to get a lot more use out of it than you might if you had used it as intended. You can find 11 oz bottles for $8, which can work out to over 35 g/$. As a bonus, this cream can often be found locally, most often at a grocery store that has an organic section (or straight organic food places, such as Whole Foods).
[MARK] Primarily marketed towards women in my opinion based on the variety of scents, and sold as a "brushless" product, KMF Moisture Shave is available in a 3.4 ounce (100 ml) tube and an 11 ounce (325 ml) pump bottle.  The pricing range is pretty wide depending on where you get it but it works out to roughly $0.03/ml in the larger size.  And you use a lot less of it when you lather it with a shaving brush!  A pump bottle would last months and months with daily use.  I think KMF's performance is just middling without a brush but excellent with a brush.
Kell's Original
[GREG] Kell's Original has a lineup of some of the better quality melt-and-pour variant soaps that I've tried, coming in a wide variety of scents (I highly recommend the "energy"). They're sold in 75g cakes which sell for $5.25, or a bit over 14 g/$
[MARK] At about $0.06/g Kell's Original represents a good value and a solid performer.  It also comes in enough distinct variations to make just about anyone happy with it.
RazoRock
[GREG] RazoRock also has quite a variety of high quality soaps for a good price. I've always found them to provide great shaves, and the scents are typically very pleasant, although often not quite as strong as I might have wished. The typical (non-sale) price for their lowest priced soaps is $7 for 5 oz, getting you about 20 g/$. One thing you might want to keep in mind is that RazoRock does seem to have a habit of reformulating their lineup on a fairly regular basis, introducing new varieties and dropping older ones relatively frequently.
[MARK] Weirdly, RazoRock's lower-end shaving soaps perform better for me than their more expensive offerings (perhaps because of my notoriously "hard" water?)–their Don Marco shaving soap is one of my favorites, lathering luxuriously and performing as well as other much more expensive products in my shave den.  And it's less than $0.06/ml.
Proraso
[GREG] For another option you're more likely to find locally, have a look at Proraso. They have lines of both soaps and creams, both of which hold 150 mL and tend to sell regular price for about $10, giving you about 15 g/$. Personally, my favourite is the blue, which features a anise scent, which is unfortunately only available in the cream at this time.
[MARK] The other elephant in the room. 🙂 Widely available and cheap
(about $0.06/g), Proraso is so widely known in the traditional wet shaving community that it's all but impossible to say anything about it that's not already been said!  Originally available only in menthol/eucalyptus, the line has recently been expanded.  But you probably already know that.
 
Do you know of a "good deal" shaving soap or cream?  Share it in a comment!