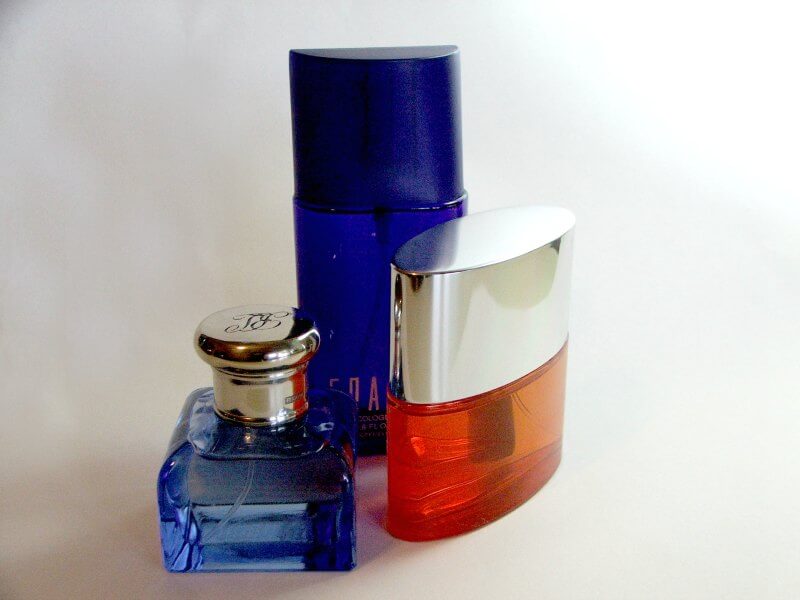 What is a Classic Fragrance?  Besides being old, a classic fragrance is something that has stared time in the face and slapped it around as thousands of fragrances have come and gone, but yet these are still standing strong.  A classic fragrance is something that every man, woman, and child should be able to identify when someone walks by wearing it. (Okay, this might be a little outrageous) Lastly, a classic fragrance should be something you've seen in your father's dresser or watched your grandpa splash on his face after he was done shaving. It should have some sort of nostalgic effect that flashes you back into a time before you cared about smelling good and impressing all the lovely ladies.

Is There a Difference Between Fragrance, Perfume, Toilette, and cologne?
Absolutely yes! We use the term fragrance, cologne, and perfume in today's world of scents very loose. The reason you might ask? I think it has to do with education and to appreciate the classic fragrances a little more, here is a quick run down of what each term means.
First, anything can be considered a fragrance. It's composed of animal and plant components dissolved in alcohol or water. The concentration of the components are what decides which fragrance is considered pefrume, toilette, cologne, or eau fraiche.
Perfume is the highest concentrate. This type of fragrance will generally be composed of 15-30% aromatic compounds and the remainder alcohol.
Next is Eau de Parfum. This fragrance type contains anywhere from 8-15% of the aromatic compounds and the remainder of the bottle will be alcohol to prolong the scent.
Eau de Toilette is anywhere from 5-12% composed of aromatic compounds and the rest is typically a mixture of water and alcohol.
In Eau de cologne, you'll find mostly a 2-3% composition and the rest is mostly water.
Lastly, and the weakest formula is Eau Friache which you will find 1-3% and the rest is practically all water.
For the purpose of this list of classic fragrances, we are encompassing all types of fragrances no matter what their concentration of aromatic compounds are.
Brut by Faberge (1964)
The Scent-
Top notes: Lavender, Anise, Lemon, Basil, Bergamot
Middle: Geranium, Ylang-Ylang, Jasmine
Base: Sandalwood, Vetiver, Patchouli, Oakmoss, Vanilla, Tonka Bean
Brut has an invigorating opening. The aniseed, lavender, and basil is responsible for the initial burst to drag you back into the 1960s. The jasmine notes speak of a time in the early 1900s that aged nicely to the pre WWII era. The middle notes are so powerful that they will fill the room you're standing in.
The scent however is less complex than the notes dictate. The sandalwood, patchouli, powdery vanilla, are noticeable after a half an hour. The Aniseed you can smell throughout creating a pleasant experience.
Brut Original has the most sentimental meaning to me. I can remember my dad each morning drenching himself in this classic scent and heading off to work. I can remember opening his "special drawer" where he kept all of his shaving supplies and getting yelled at for touching his magical smell, because he didn't want me to break his precious bottle.
The most interesting fact about Brut is that it is ridiculously unique.  Even Brut imitations don't smell like the classic scent. It is a distinct scent that in the mid 1960s, 70s, and 80s (when I was born) was a sign of sophistication and cleanliness. Men liked it because it had a clean scent and it lasted all-day.
Of the classic fragrances on this list, if you're looking for something delicious to put on after a shave, this is the one.
Drakkar Noir by Guy Laroche (1982)
The Scent –
Top notes: Basil, Rosemary, Green mint, Verbena, Lavender, Lemon
Middle: Angelica, Wormwood, Coriander, Juniper
Base: Patchouli, Oakmoss, Cedarwood, Pine needle, Balsam
Pierre Wargyne created Drakkar Noir over 30 years ago and believe it or not, it is still one of the most popular fragrances today. If you don't believe me, check out fragrance.net or Amazon's Best sellers and see for yourself.
When smelling Drakkar Noir, it will put you in a time machine and send you straight back to the 1980s. I can remember my older brother wearing this fragrance before heading out on his hot dates and it appeared all of his friends were wearing it as well.
Even if you are too young to remember the 80s, seriously smelling this fragrance will give you a hint of what it was like. I can barely remember the decade myself, but when I smell Drakkar Noir, images of Top Gun, Ghost Busters, and Ferris Buellers Day Off immediately come to mind.
Old Spice Original (1938)
The Scent –
Top notes: Orange, Lemon, Spices, Clary Sage, Aldehydes
Middle: Cinnamon, Carnation, Geranium, Jasmine, Heliotrope, Pimento Berry
Base: Vanilla, Musk, Cedarwood, Frankincense, Benzoin, Tonka, Ambergris
With how popular Old Spice deodorant is currently, everyone should have an image when they hear the name "Old Spice.
This spicy fragrance was launched in 1938 and was created by William Schultz and the women's version of this scent was produced in 1937.
William was inspired by the smell of his mother's rose jar while developing fragrances, which planted the seed to start developing fragrances.

When WWII started, "Slick Willie" (not an actual nickname, but maybe perhaps was) converted his factory into a military production facility that helped his popularity grow since he now had access to young men with the war going on.
Has old spice changed over the years?
The jury is still currently deliberating whether the classic 1938 scent has evolved over the years. In my opinion, there is no way the fragrance has remained the same. With the invention of new synthetic ingredients over the years, the formula could not have remained identical. However, this is simply just my opinion.
The fact that there are arguments on whether the fragrance is still the original, is fascinating. This means that if you buy a bottle of Old Spice today, you will certainly get a taste of what it smelled like almost 80 years ago.
If you haven't smelled this classic scent, you need to. My girlfriend complains that when I wear it, she thinks I smell like body odor. Little does she know, it is simply the scent of Old Spice which in my opinion isn't that bad. I highly suggest this fragrance if you're looking to fluster your significant other.
Paul Sebastian (1979)
The Scent-
Top: Sage, Lavender
Middle: Armoise
Base: Sandalwood, Patchouli, Myrhh, Musk, Vanilla
The sage and lavender is what makes this fragrance stand out. The sweet and woody undertones also add tremendous presence and masculinity.  Paul Sebastian definitely deserves a mention of classic fragrances that will still rock your world. He deserves this honor, because it is still one of the most sold fragrances today despite hitting the market in the late 1970s.
This fragrance will give you a nice and fresh feeling, which is pretty amazing for being considered a floral fragrance. If you smell this fragrance, you will undoubtedly be transformed into years past even if you never experienced it first hand.
Acqua Di Parma (1916)
The Scent-
Top: Sicilian citrus fruit
Middle: Lavender, Rosemary, Verbena, Damask rose
Base: Vetiver, Sandalwood, Patchouli
Acqua Di Parma opens strongly with citrus notes. After a few minutes, these notes dissipate and we are left with a complex, earthy lavender and rosy combination. The middle notes then transforms becomes soft and the smell of sandalwood emerges. This lasts an entire day.
The Acqua Di Parma company was established in 1916 to scent the smell of handkerchiefs. Only the coolest guys scented these cloths back in the day, so if you used this scent, your social status was pretty impressive.
As the years continued, so did the status of Acqua Di Parma. If you wore this "Colonia" in the 30s, you were the "cat's meow".
In the early 1990s, three prestigious Italians decided to combine their powers to preserve the Italian classic Acqua Di Parma. In 2003, a contract was signed to finish this prestigious fragrance and have mass produced and smell like it did in 1916.
In current time, you can find stars such as Kevin Costner, Woody Allen, and Sharon Stone wearing Acqua Di Parma. Even today, people associate this smell with someone that is elegant, classy, and confident. Wear this fragrance if you want to hang out with the cool kids.
The End – Not Really
Trying to trim this list to just 5 classic scents was near impossible. Fragrances such as Joop, Stetson, and Polo Green could have all easily made the list. Maybe if Mark lets me write for him again I'll expand and go a little bit deeper.
Otherwise, thanks for checking out my read. Feel free to hit me up if you have comments, suggestions, or just hated this article so much you need to tell me about it.
About the Author
Jason Sather is the first ever self-proclaimed Cologne Master. When he is not playing baseball, throwing frisbee golf discs, and playing Clash of Clans, he is busy helping other guys figure out which fragrance they should be wearing. If you're still hunting for that right scent, find him over at CologneMasters or reach him via e-mail [email protected]