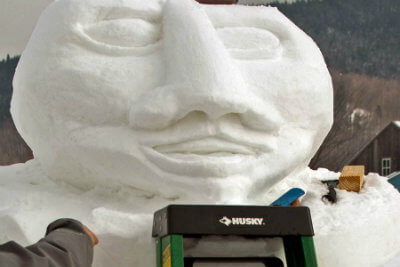 As the heat of the summer approaches you may want to consider a mentholated shaving cream or soap, something that's cooling to the skin.  Proraso
(and it's clone, C.O. Bigelow
) is the classic–and perhaps best-known–cooling shave product (reviewed HERE) but there are others.  Here are five face freezers.  I'll rate them by "ice cubes" with Proraso getting three ice cubes as a baseline to go by.
Derby Menthol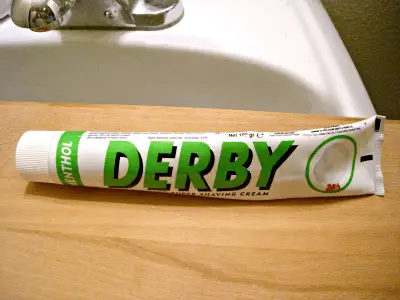 Derby Menthol was a disappointment in terms of cooling when I tried it.  The lather is good and it performs well enough (and it's inexpensive) but the cooling effect is almost non-existent for me.  It is unscented as far as I can tell.  I give it half of a melted ice cube.
Ingredients: Aquz, Stearic Acid, Glycerine, Potassium Hydroxide, Coconut Oil Fatty Acid, Propolyne Glycol, Soldium Hydroxide, Boric Acid, Parfume, Menthone Glycerine Acetal, Cetylsteryl Alcohol, Sodium Isostearoyl  Lactylate, Sodium Lauryl Sulfate, Potassium Chloride, Sodium Silicate, Allantoin, PEG-2M, Mythyl Paraben.
Ingram's Menthol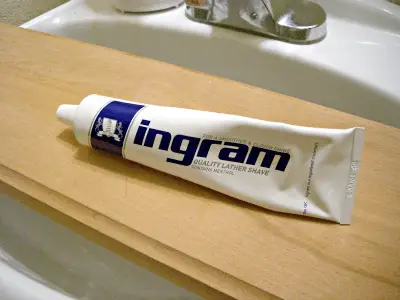 Ingram Menthol and Lanolin Shave Cream
 is another mild cream in my opinion…I give it one ice cube.  I've always had trouble getting lather out of Ingram, too.  It's acceptable if I use a little more cream than I use with other products but it's never been what I would call generous (YMMV of course).  It is inexpensive though and available from more than one source (particularly in the UK).
Nanny's "Ice & Slice" (With Goat Milk)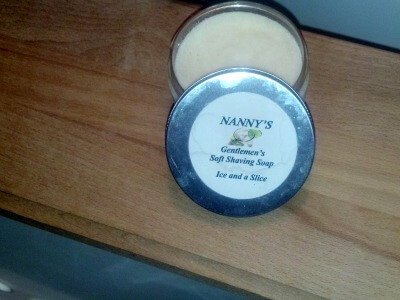 Nanny makes two versions of "Ice & Slice," one using Bentonite clay and the other using Goat's Milk.  Since my skin can be somewhat sensitive to Bentonite and it's derivatives (like Kaolin) I tried the goat's milk version.
Ice & Slice is not specifically marketed as a "face freezer" but rather as a citrus-scented shave soap that also has a cooling effect.  And in this respect I think it succeeds: there's a mild, pleasant lime (essential oil) scent.  Although the lather is perhaps a tiny bit thinner than others I've tried (due to the goat's milk?) it provides adequate cushion and lubrication.  I give it two ice cubes.
Ingredients: Potassium palmitate*, potassium stearate, aqua, potassium cocoabutterate, potassium shea butterate, potassium cocoabutterate, potassium castorate, sodium palmitate*, sodium stearate, sodium cocoabutterate, sodium sheabutterate, sodium castorate, sodium cocoate, glycerine, stearic acid (vegetable),. Essential oil of lime. Bentonite clay, Menthol. Tocopherol. limonene, citral, geraniol. *Sustainably grown in Columbia and organic.
Queen Charlotte Soaps "Vostok"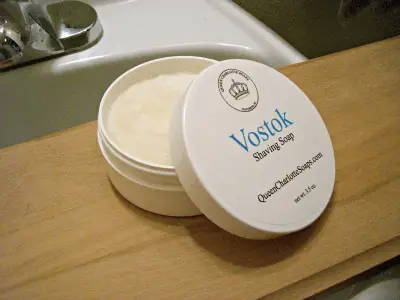 Available as a cream or soap, QCS's Vostok is a heady concoction of menthol and peppermint.  Maybe I shouldn't say "heady"–the scent (of the soap I have anyway) is actually rather mild to my nose.  But it is definitely a face freezer!  I start feeling the icing-down process as soon as I start lathering and by the time I'm finished with my shave my face I have quite a bracing feeling going on!  Four ice cubes!  Performance is excellent and it leaves my skin feeling nicely moisturized.
Ingredients (soap): saponified tallow, water, saponified castor oil and shea butter, glycerin, saponified stearic acid, cocoa butter, and coconut oil, essential oil(s), saponified avocado oil, palm oil, and olive oil, aloe vera extract, kaolin clay, lanolin, vitamin E., menthol crystals.
Ingredients (cream): Water, saponified stearic acid, glycerin, saponified tallow, palm oil, olive oil, and coconut oil, aloe vera extract, essential oil(s), kaolin clay, phenoxyethanol (and) caprylyl glycol, vitamin E., menthol crystals.
The Shave Den "Subzero"
(Sorry, no pretty picture here…I got a sample puck.  Use your imagination.)  TSD's "Subzero" is another mint 'n menthol product, though to my nose the mint is a different variety than QCS's and perhaps a bit stronger.  I can get an exceptionally close shave with this shave soap.  Subzero gets four ice cubes from me.  This soap is also available with double menthol!
Ingredients: Glycerin, Aqua, Olive Oil, Bentonite Clay, Sodium Borate, Sweet Almond Oil, Sodium Palmate, Sorbitol, Sodium Cocoate, Palm Acid, Coconut Acid, Pentasodium Pentetate, Tetrasodium Etidronate, and fragrance
Of course, I haven't even mentioned cooling aftershaves…that's another post.  Have you tried a "face freezing" shave cream or soap?  What did you think of it?