I recently tried the "Silver Tone Double Edge Blade Razor Shaver w/Nonslip Metal Handle"
 found on Amazon.  It's a three-piece "Ri,mei" razor (yes, that's what it says on the blister pack) made in China.  While it is no Merkur or Edwin Jagger in quality it is (surprisingly) acceptable for under $7.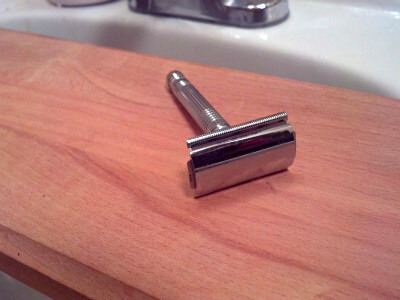 It's light but all-metal and the blade exposure appears even on both sides.  It's quite gentle and I got a decent shave out of it.  In fact, I may make it my next travel DE: if it gets broken or lost it will be no big loss.  I hesitate to recommend it to a beginner because of it's light weight but hey, if you're willing to part with under a sawbuck, it might be worth a try.
Lord L6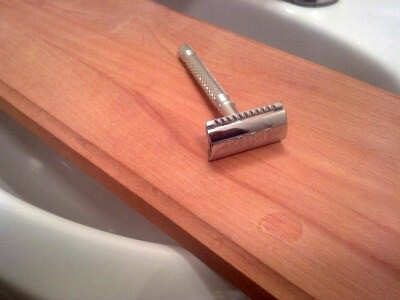 Then there's the Lord L6
.  I've talked about the Lord before.  Also known as the Lord LP1822, this razor is made in the middle-east.  The L6 is not known for its high quality but it has improved somewhat in the last year or two.  The L6 is a relatively gentle razor that will give an acceptable shave.  It's about US $12.
Phatty
Phatty
Compare those inexpensive razors to the "Phatty" DE razor I found earlier this year on the 'Bay.  This TTO razor goes for $5 and I can only describe it as awful: a plastic handle painted with a chrome color and a flimsy head made out of very light, stamped metal.  The TTO mechanism barely works and the blade exposure is not close to even.  The shave was very harsh…in fact I didn't even finish the shave with it.
Need more convincing?  Take a look at this video made by Redditor "betelgeux":

What inexpensive razors have you found that do an adequate job?  What cheap razors should others shy away from?