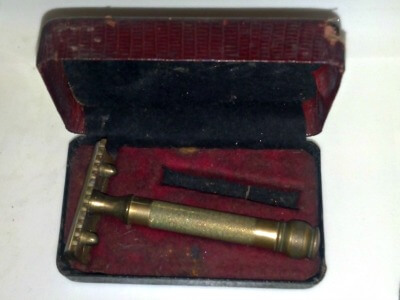 I admit it, I'm not a big fan of vintage razors.  I will grant you that for the most part they're built very well and there are tons of them still around, easily found in internet auction sites, antique stores, and grand parent's bathrooms.  But–speaking for myself–there are just too many unknowns about the true mechanical condition of a vintage razor for me to be confortable with recommending them to someone just getting into traditional shaving with a DE.
That said, I think there are two models of vintage DE razors that deserve at least a little love from me for the beginner: the Gillette SuperSpeed's manufactured from the late 1940's through the mid 1950's, and the Shick Krona.
Late 40's – Mid 50's Gillette SuperSpeed
The Gillette SuperSpeed was introduced after World War II and production continued through the early 1970's.  However it is generally (though definitely not universally!) agreed that it's engineering probably peaked around 1955 (some extend that to about 1960).  After that I think engineers began to "over tweak" the design and the accountants began to get more involved in the production process.
Many consider these mid-1950's razors to be not only solidly built but exceptionally smooth shavers.  I have shaved with a SuperSpeed from 1954 and another from 1960 and I could detect a definite difference, with the '54 being noticably smoother.
How can you tell when a SuperSpeed was produced?  There's a date code underneath the razor head.  A letter and a number: the letter corresponds to a year and the number corresponds to the calendar quarter of that year.  You can see a list of codes, along with some other notes and information, HERE.
Schick Krona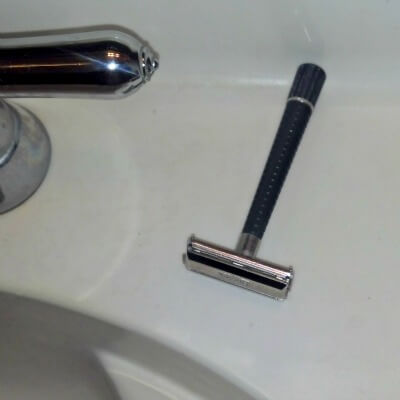 Though Schick was mainly known for their Injector razor, they also produced a DE razor  from 1959 through 1965, the Krona.  Though not nearly as popular as Gillette DE's, and manufactured with a metal razor head and a plastic handle, the Krona also has a reputation of being a smooth, forgiving razor for the beginner.  I've shaved with a couple different Krona razors and while they are quite a bit lighter than the all-metal SuperSpeeds (at least until Gillette started using plastic handles too) they have a good balance in the hand and give a mild shave (some say too mild and I admit it took a bit more effort from me to get a really close shave out of them).