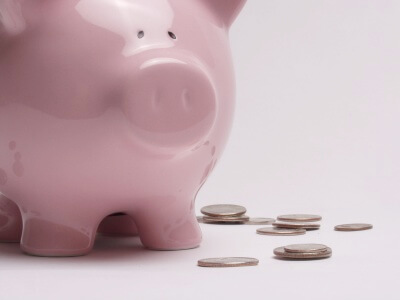 Sometimes I see people get interested in traditional wet shaving but balk when they see some of the prices.  Never mind that those prices are very low over the long-run: the "fence-sitters" don't want to spend too much money on something they think they may not enjoy.  If you know someone like that (or are yourself!), consider these inexpensive products to try–"gateway drugs" if you will.  While these products may not get passed down from generation to generation they are comparatively widely available, been around for a while, and offer an reasonable price/performance value with acceptable quality control.  After spending some time with these lower-end products upgrading the kit may not seem so unreasonable (and you can always re-purpose the inexpensive products for a travel kit). Razors will be the most difficult product to find: you will almost certainly have to go to the internet to obtain them.  However that can sometimes be found (or at least ordered from) some knife stores, military surplus outlets, and even tobacconists.
The Lord L6 (also known as the Lord LP1822) razor is made in the middle-east.  The L6 (and its sibling the L5) are three piece razors not known for their high quality (in fact I mentioned the L5 as a "stay away from this" product in one of my early videos) but have improved somewhat in the last year or two.  At about US $12 the L6 is a relatively gentle razor that will give an acceptable shave.  I still can't recommend the slightly cheaper L5 though: it just can't give a consistent shave for most people.
The Weishi "twist to open" (TTO) razor is made in China.  It's basically a knock-off of a 1960 Gillette Superspeed.  Like the L6 the Weishi is known for being a "gentle" razor, forgiving to the beginner, and the quality control can be spotty.  There are a number of versions (both cosmetic and materials) but the best model seems to be the original brass-with-chrome-finish version.
The Feather "Popular" is a metal and (mostly) plastic TTO razor.  It's very lightweight, and not particularly well-balanced in my opinion, but it has a reasonable quality control history and is less "gentle" than other razors.  But it's light weight can be a problem for beginners who may tend to "bear down" on the razor too much.  By the way, Feather used to also produce the "Portable" model, a smaller (and all metal) razor that was also inexpensive and pretty highly regarded in some circles.  You may still occasionally find these razors on internet auction websites.
Treet/Wilkinson razor is a two-piece, all-plastic affair.  You can find this razor under either the Treet brand in most parts of the world and under the Wilkinson Sword brand in the UK and parts of Europe.  In Britain you even might find this razor in larger Boot's stores (if not it's available from their website).  Even though this razor is all plastic it is a decent quality plastic and you can get a respectable shave out of it.
Vintage razors.  You might find samples of these in antique shops, knick-knack stores or maybe even in the bathroom drawer of an old relative.  Of course remember that with a vintage razor condition is everything so be sure to inspect it carefully.
The Tweezerman Men's Shaving Brush is the first badger hair shave brush for many people.  While usually not carried by stores that have other Tweezerman products (nail clippers, tweezers, women's grooming doo-dads) the brush can often be ordered from them.
While the Van Der Hagen (VDH) Men's "Luxury" Badger Brush is a fairly new product it is starting to show up at "brick and mortar" outlets such as some Target and Walgreens stores in the US.  Personally I like the VDH handle better than the Tweezerman (but I think the Tweezerman hair quality is slightly better than the VDH).
The Shea Moisture shave brush is also available at select Target stores in the US.
The Omega 48 Boar Bristle (aka The PRO 48) brush is an inexpensive classic (been around for years) and although some find its much-higher-than-average hair length ("loft") more difficult to use than other brushes, it can retain much more water than other boar hair brushes and after a break-in period can be quite soft on the skin.
If all else fails there is always the Van der Hagen "Natural Bristle" Shave Brush .  Widely available and very inexpensive, though you definitely "get what you pay for" in this case.  Most who use this brush soon find something else to try.
Van der Hagen Deluxe Shave Soap , on the other hand, is actually pretty decent for the price.  Also widely available (often in tandem with the "Natural Bristle" brush), it may not be the most elegantly-scented, luxurious shave soap out there…but for a couple of bucks you could do worse.
Boots Lather Shave Cream is worth considering for shoppers in the UK.  For under a couple of quid you get a perfectly serviceable shave cream.  I don't see it on the the Boots website anymore but they also had a shave soap (in bowl and stick forms) that is even better than the cream.
Col. Conk is a fairly widely available, glycerin-based shaving soap that come in several different scents.  They're solid performers that can give you a feel for the upgraded experience of using a scented product.
The Real Shaving Company shave cream can be found in many Rite Aid stores in the US as well as a number of locations in the UK.  The cream can be used with or without a brush.
CO Bigelow shave cream, found at Bath & Body Works (a fairly common shopping mall retailer) is a near-clone of the popular Proraso shaving cream (in fact it's made by Proraso).  Low cost to begin with it can be an absurdly great deal when put on sale and it performs very well to boot.
Samples.  Some artistan soap makers, Trumper's,  and Truefitt and Hill offer sample kits at very reasonable prices.