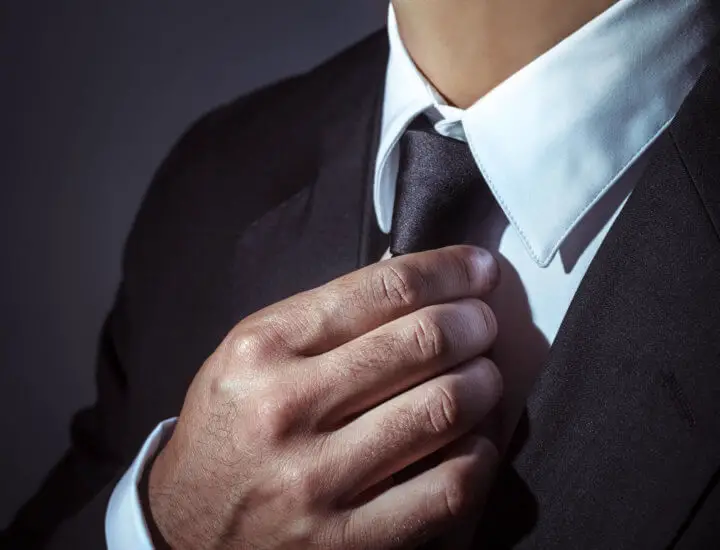 The great thing about men's fashion is that certain pieces never go out of style. You can build a new wardrobe that will be sure to stand the test of time and keep you looking stylish for years. By spending a little bit of money to ensure that you have several classic outfits for men, you guarantee yourself a versatile wardrobe that will get you through any occasion as you age.
If you are just beginning or you want to make sure that you have all the basics covered, these classic clothes will help ensure that you are on the right track. Of course, there are plenty of ways to add to your repertoire, but these pieces are the building blocks of timeless style.
Classic Men's Clothing Styles
Navy or Black Suit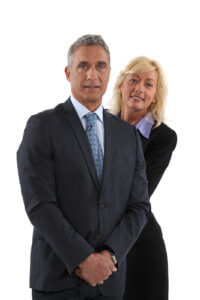 One good suit is an essential piece in every man's wardrobe. There are certain occasions, from job interviews to weddings, which necessitate a suit. And, if you're going to be wearing it, you should make sure that it fits well. Make sure you bring your suit to a tailor once you have found one that you like. A knowledgeable tailor will be able to offer advice on how the suit should be altered to give you a fit that will last a lifetime.
Though many people suggest that black is the most versatile suit color, navy is formal enough to be worn in nearly every setting, the biggest exceptions being funerals or black-tie affairs. Black is a close second, but navy works well with more colors than black, extending its usefulness.
White Button-Down Shirt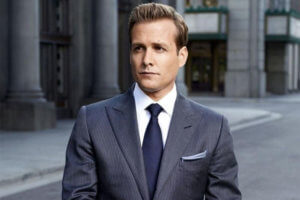 Before you begin buying spread collared or French collared shirts, you will want to have a white button-down in rotation. The term button-down does not refer to the button closure on the front, but the fact that the collar fastens down to the shirt. The reason that button-downs should be purchased first is that these shirts can be worn without ties or jackets, making them much more flexible. You can wear a white button-down underneath your navy suit just as easily as you can wear it with chinos or jeans.
As with everything else, fit is king. Try on some shirts to find one that works well with your shape and research to see which brands provide the greatest longevity in their shirts. If you cannot find a shirt that fits to your satisfaction, you can always have one tailored. As recommended by Top Trends Guide, I suggest ordering from the best online clothing stores, getting the items shipped, and trying everything on within the comforts of your home. Ultimately, shopping online is more efficient and allows you to increase selection without the hassle.
Dark Denim Jeans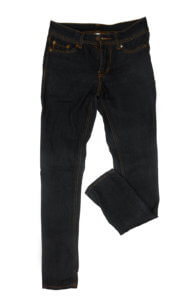 As casual styles become acceptable in more situations, you will find that your jeans may be your most-worn pair of pants. The trends surrounding denim are constantly changing, but dark, tapered denim is always a safe bet. You want something that does not hug your legs too tightly and does not make you look shapeless. Look for slim or tapered styles that compliment your natural silhouette.
In recent years, small retailers have begun making specialty denim that comes in raw and selvedge styles. These are great pants that will break in over time and acquire fading that is customized by how you wear them. However, you may want to stick with a pre-washed style that will retain its color so that your denim never loses the ability to dress up a bit.
Cashmere Sweater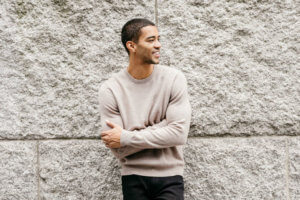 Cashmere provides a warming fabric with a stylish finish that is thin enough that it will not make you look frumpy. This is far removed from the chunky woolen sweaters that we often associate the word with. Whether you are wearing it with a T-shirt, a button-down, or underneath a blazer, this sweater will add a sophisticated finish to any outfit. Cashmere has a classic look that makes this the ideal peace for keeping warm, no matter the occasion.
Blue Blazer
To give you the option to dress up without breaking out your suit, look to the blazer. As with the suit, the most versatile option is navy. However, with the blazer, because it is meant to be less formal, you can try lighter colors closer to royal blue. A blazer in this color range will be your standby piece for meetings, dates, family dinners, and everything in between.
As with a suit, you want a fit that compliments you and will stand the test of time. Try to stay away from trends that pull you into blazers that are too short or too trim. Look for a great fit in the shoulders, a proper sleeve length, and a midsection that doesn't pull the fabric when buttoned. With these guidelines, your blue blazer will be a standby piece of your wardrobe as long as you need it to.
Classic Fit Chinos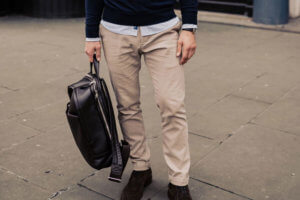 If you're looking for the key to nailing any outfit that does not require a suit, then you have found them in chinos. The trousers, named for the specific weave of the cotton they are constructed from, are the monkey wrench of men's pants. Lighter colored chinos are great for casual wear, while darker colors can be dressed up to suit a smart casual dress code, if needed.
To find a pair of long-lasting chinos, look for a pair that fits similar to your denim, if not a little looser. You want chinos in a straight or tapered cut. Super slim or skinny chinos can look dated as they age, so stay away from them. You want to be able to casually roll the cuffs and wear them with sneakers at a barbecue and be able to press them and wear them to the office.
Cotton Polo Shirt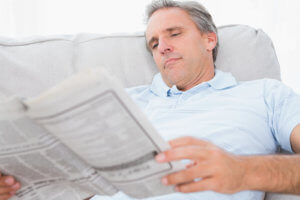 Polo shirts are a piece that bridges the gap between button-downs and T-shirts. They are certainly more formal than a tee, but you wouldn't try to pass one off in a board meeting. Polos are perfect for hot days outside when you still need to have a classy finish, but you can also wear them with chinos for casual evening wear.
Polos are surprisingly hard to fit. Many people automatically assume polos are meant to be shapeless cotton bags with a placket and collar attached. You will find that you can get much more life out of a close-fitting polo. It should not be skin tight or restrictive, but it should mirror your natural shape. The sleeves should end halfway between your shoulder and elbow and the collar should be reinforced with stitching to avoid the unsightly curling that is common with many polo shirts.
Leather-Strap Watch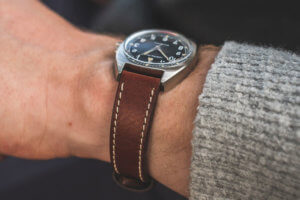 Though it is trendy right now for men to wear more jewelry, one piece has never gone out of style: the wristwatch. It is a simple but effective way to help set your outfit apart from the crowd. There are many watches out there, but you should aim for something clean and understated. It needs to be great for everyday use while being able to pull its weight with more formal attire.
Enter the leather watchband. With a clean watch face, a leather band adds some distinction to your watch. If you are sticking to the classics, then you will certainly have brown leather shoes and belts. Having the leather on your wrist will help pull all the accents of your watch together. You can always take it to your local jewelry or watch shop and they can get you different bands so you can switch up your look without buying a whole new watch.
Oxford Dress Shoes
No shoe is more important for maintaining a classic wardrobe than a good pair of dress shoes and no pair of dress shoes is more important than a pair of Oxfords. If you are dressing for a formal occasion, you simply cannot underestimate the impact of your shoes. If your shoes are too casual, your whole outfit will look out of place. A pair of Oxfords will match nearly every semi-formal or formal look that you pull off.
Start with a pair of brown Oxfords. They are more versatile than black and can match easily with navy suits, blazers, and nearly every color of pants. You can wear brown shoes with a black suit, but it can be harder to pull off. Learn how to shine your own shoes so that you can approach every occasion to wear your Oxfords with confidence.
Cotton White T-Shirt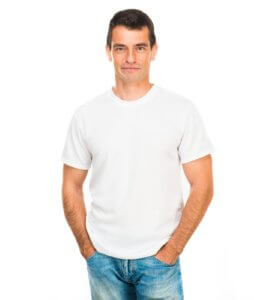 A plain white tee is a must-have for men. It is useful both as a standalone and as a supporting character. A white T-shirt goes with everything. Wear it with your jeans, or under a sweater, or even underneath a blazer if you're daring. Once it has become worn or yellowed, then you can use it as an undershirt for when you are dressing formally.
White cotton T-shirts are ubiquitous, which means you have your choice when it comes to buying your own. As with anything, the fit is key. Look for comfortable shirts and then pay attention to the details. With so many white tees to choose from, be adventurous and choose a variety of styles.