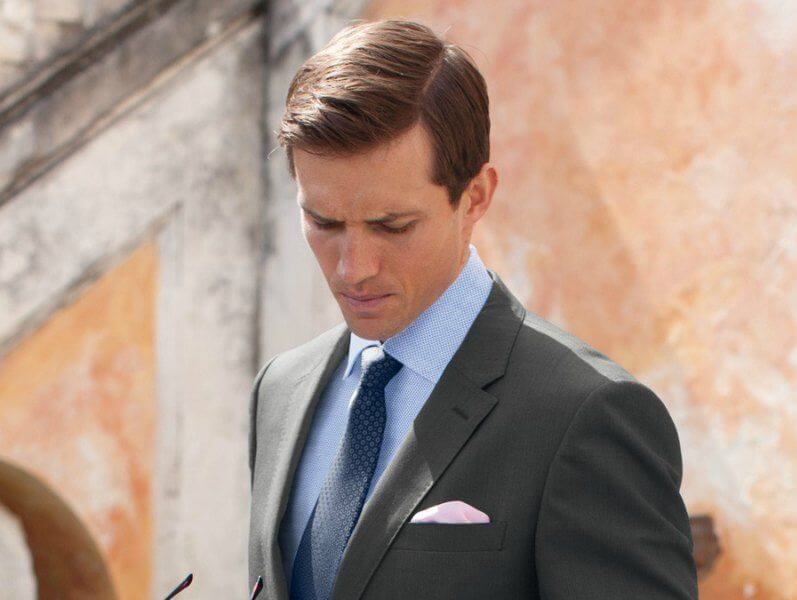 I hope I'm not treading on the turf of my friend Antonio at Real Men Real Style but a while back I got a chance to try a new type of undershirt, made specifically for a smoother, cleaner look: Underfit.  Underfit is designed to fit more snugly against the body, without puckering or billowing.  It's made of Modal (a type of Rayon) and Lycra.

The Underfit…Fit
Although Underfit is cut in an "athletic" or "slim fit" style it seemed to look just as good on my stout (ahem) frame.  There is also an extra three inches of length so it will stay tucked in all day, despite lots of standing and sitting (a feature I appreciate with the desk job I have).  It's lightweight (perhaps best suited for use under business clothes vs. providing warmth by itself) and very soft to the touch…almost sensual.
But a picture is worth a thousand words, as they say, so maybe I should just show you how it works.
Here I am with a regular undershirt:


And here I am wearing an Underfit:


But since you're probably not going to work without wearing an outer shirt, here is a more real-world comparison.  First with a regular undershirt:


And here is the same outer shirt over an Underfit:


Perhaps not a dramatic difference but I think it is noticeable.
If you are trying to get the same kind of smooth look with your clothes as you have with your face after properly shaving, Underfit is definitely worth a look.