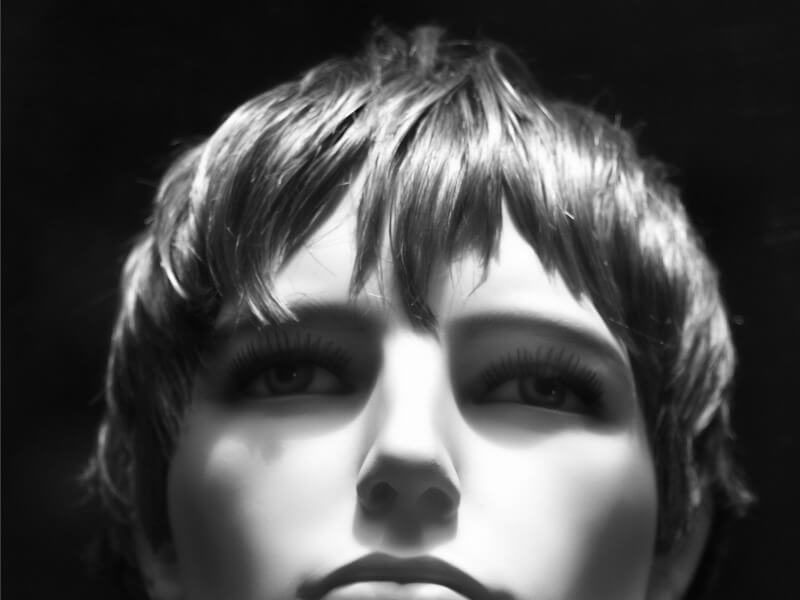 [Updated May, 2020] Using a shaving cream has many benefits to your skin. For instance, it helps lubricate and soften the face, sparing you from acne and other shaving related reactions. For this reason, a shaving cream is something you cannot afford to miss on your shelf, but which is the best shaving cream for those with acne or sensitive skin?

There are hundreds if not thousands of shaving creams out there that claim to be gentle and kind on the skin. However, differentiating between a good shaving cream and a bad one can be a challenge.
So, to save you from the long hustle of a finding a good shaving cream, below is my list of the top 5 best shaving creams and why it's good for men with acne or sensitive skin. I have also outlined the things you should know when buying a shaving cream.
What Should You Look for When Buying a Shaving Cream
The type of cream you use to shave will dictate the results you get after shaving. So, you need to choose your shaving cream wisely: here are some things to look for in a shaving cream before purchasing.
Typical ingredients of the cream
The ingredients contained in the shaving cream determines how good or poor the cream is. Preferred creams should contain a series of nourishing ingredients such as Aloe Vera, Shea butter, glycerin and natural oils. Also, a good shaving cream should not contain any traces of harsh chemicals. With that said, it is important to double check the typical ingredients contained in the cream.
 Fragrance
When it comes to shaving creams, fragrance is something you should avoid. Perfume added to the cream may cause skin reactions which accelerate acne and bumps formation.
My Top 5 Best Shaving Creams to Get Rid of Acne
[Note: Amazon links are Sharpologist affiliate.]
Unlike the traditional shaving creams, the Art Of Shaving easily generates lather that helps reduce friction as you shave. This means that no skin irritation or razor bumps are entertained.
What makes it good for shaving
The Art Of Shaving cream is formulated with essential oils that keeps the skin nourished and moisturized. Also, this shaving cream has been enriched with glycerin and coconut acid which helps soften the skin and hair, giving you a close and soft shave. Lastly, the art of shaving is isolated from alcohol and synthetic dyes which are harmful and irritating especially to sensitive skin or skin with acne.
Using a shaving brush to lather the cream on the skin helps lift up the beards for a close shave. However, if you are dealing with acne it may not be a good idea to use a brush since it may spread bacteria.  Using your fingertips will do fine.
Baxter of California makes sure that you attain a smooth and close shave without irritation of the sensitive skin. It boasts of lathering easy, which results to a comfortable and smooth shave.
What makes it good for shaving
Baxter of California shaving cream is derived from the coconut formula: essential coconut oil is the main ingredients here, and coconut oil is good for the skin. To complete the nourishing work of the coconut oil, Baxter is enriched with tea tree oil which is also healthy for the skin.
Not to dwell on the fact that Baxter of California won the Allure Best Beauty Award, this shaving cream is thought to hold antiseptic properties which nurses acne and inflammation.
Gliding easy over the skin with a close and gentle shave is what we are all looking for, right? Coincidentally, this is what the Jermyn Street shaving cream from Taylor of Old Bond Street delivers
What makes it good for shaving
Taylor of Old Bond Street Jermyn Street shaving cream contains a rich blend of ingredients and an allergen free fragrance which contains Patchouli oil. Imagine what all these ingredients can do to your skin; apart from moisturizing and preparing your face for a shave, they nurture and maintain a healthy and smooth look on your skin.
The Jermyn Street shaving cream from Taylor of Old Bond Street lathers easy on your face and also comes with a bowl and shaving brush.
Here is another shaving cream that is worth a slot in my list of the 5 best shaving cream for men with acne or sensitive skin, Kiss My Face 4-in-1 Natural Shave Cream. This shaving cream features a great 'recipe' comprised of crucial ingredients.
What makes it good for shaving
Kiss My Face 4-in-1 shaving cream with great skin nutrients and vitamins such as natural oils and vitamin E. Aloe Vera and Olive Oil contained in this shaving cream does the work of nourishing and protecting the skin from any bacterial attack.
Moreover, Kiss My Face shaving cream is purely derived from a botanical formula and does not contain any animal ingredients or unnecessary chemicals.
Having trouble with acne or sensitive skin? Billy Jealousy shaving cream is all you need. Apart from just giving you a close and smooth shave, this shaving cream makes sure you are fully isolated from acne.
What makes it good for shaving
Billy Jealousy has been formulated from no less than six natural essential oils. These oils help soothe the skin with nutrients and vitamins as you shave.
This shaving cream provides a superior razor glide over the sensitive skin reducing irritation and razor bumps. It does this by hydrating and softening the skin.
Final Thoughts
A shaving cream is vital when it comes to skin care. It reduces friction that occurs when shaving as it also nourishes the skin. After discussing the 5 best shaving creams for men with acne or sensitive skin, I am pretty sure you will easily get rid of acne that occurs after shaving.
Related Posts:
How To Shave With Acne
6 Tips For Shaving With Acne
Is It Acne…Or Rosacea?
About the Author

She is Megan Ann and She is chatting about parenting, family friendly activities, yummy recipes, family travel, and living a life full of love and laughter. She tries to write useful and informative articles to help you as much as she can with her knowledge about Healthy and beauty. Check out http://meganannblog.com  to learn more about her work.